This post may contain affiliate links, which means I may receive a small commission, at no cost to you, if you make a purchase through a link!
"Yoga takes you into the present moment, the only place where life exists."
So today I enjoyed a day full of yoga. It was so relaxing in the summer sunshine. I admit I haven't done yoga in the past few weeks so today I'm definitely sore afterwards.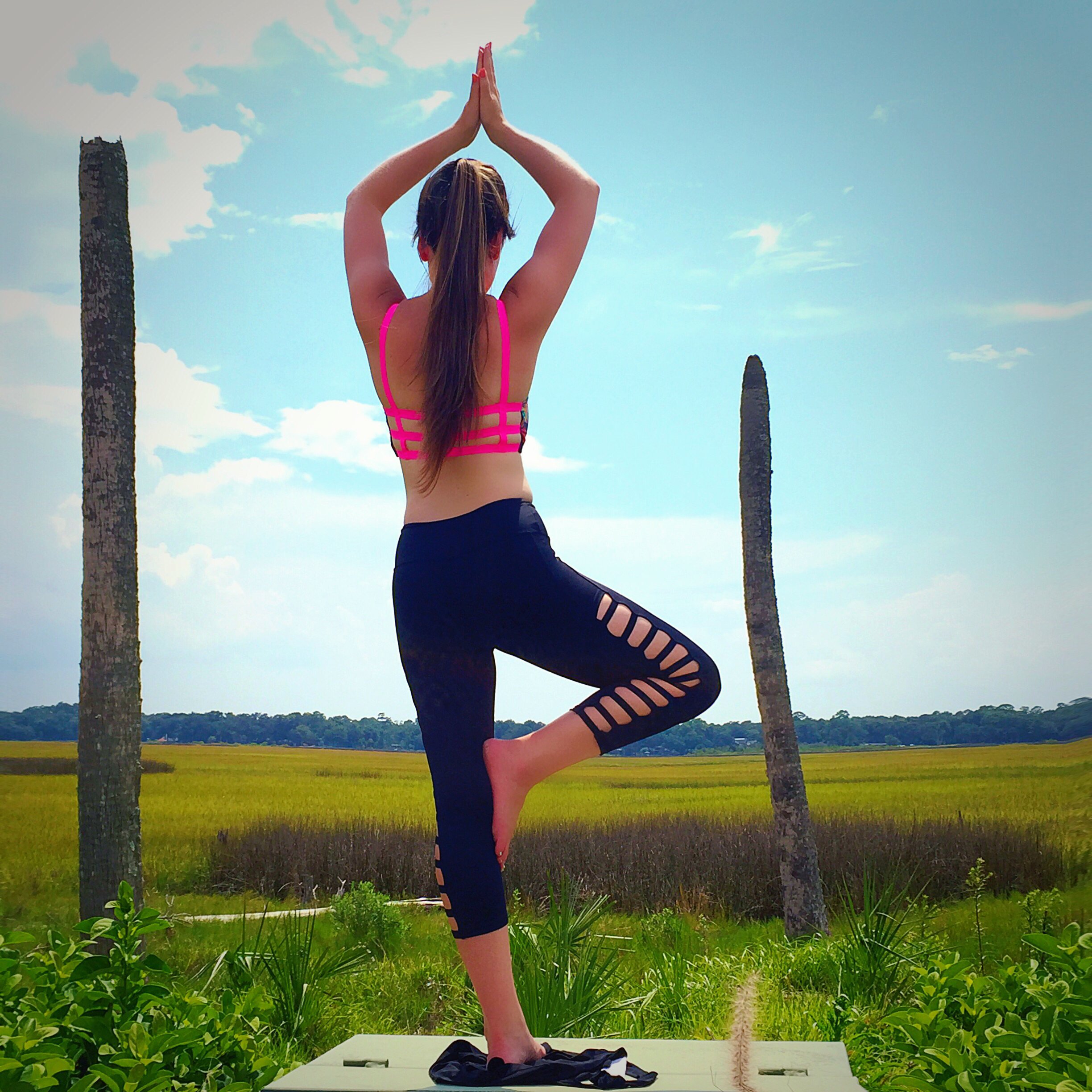 The amazing thing about yoga is you really do feel relaxed and energized. I feel like my week is not aligned and I can focus on everything in front of me.
I wore my Onzie Gear, the hot pink sports bra is my favorite with the cutout back! And I'm so in love with the solid black leggings with the side cutouts. They are a favorite! 🙂
I loved the pieces too because they were comfortable to wear, especially in the hot summer heat wave! I know we've all been there where some workout outfits are so cute that we wear them, but secretly they so uncomfortable that we vow to never wear them again. But this outfit from Onzie is a favorite workout outfit because it's so silky soft and it's trendy. How can you not love the trendy cutouts! 😉
What do you think?! Have you tried yoga before?!