This post may contain affiliate links, which means I may receive a small commission, at no cost to you, if you make a purchase through a link!
So today I got in the Mystic Bazaar Collection from Kendra Scott and O-M-G I absolutely LOVE IT ALL! I put all of the pieces on because I couldn't help myself! I had to wear it all I didn't care where I was going!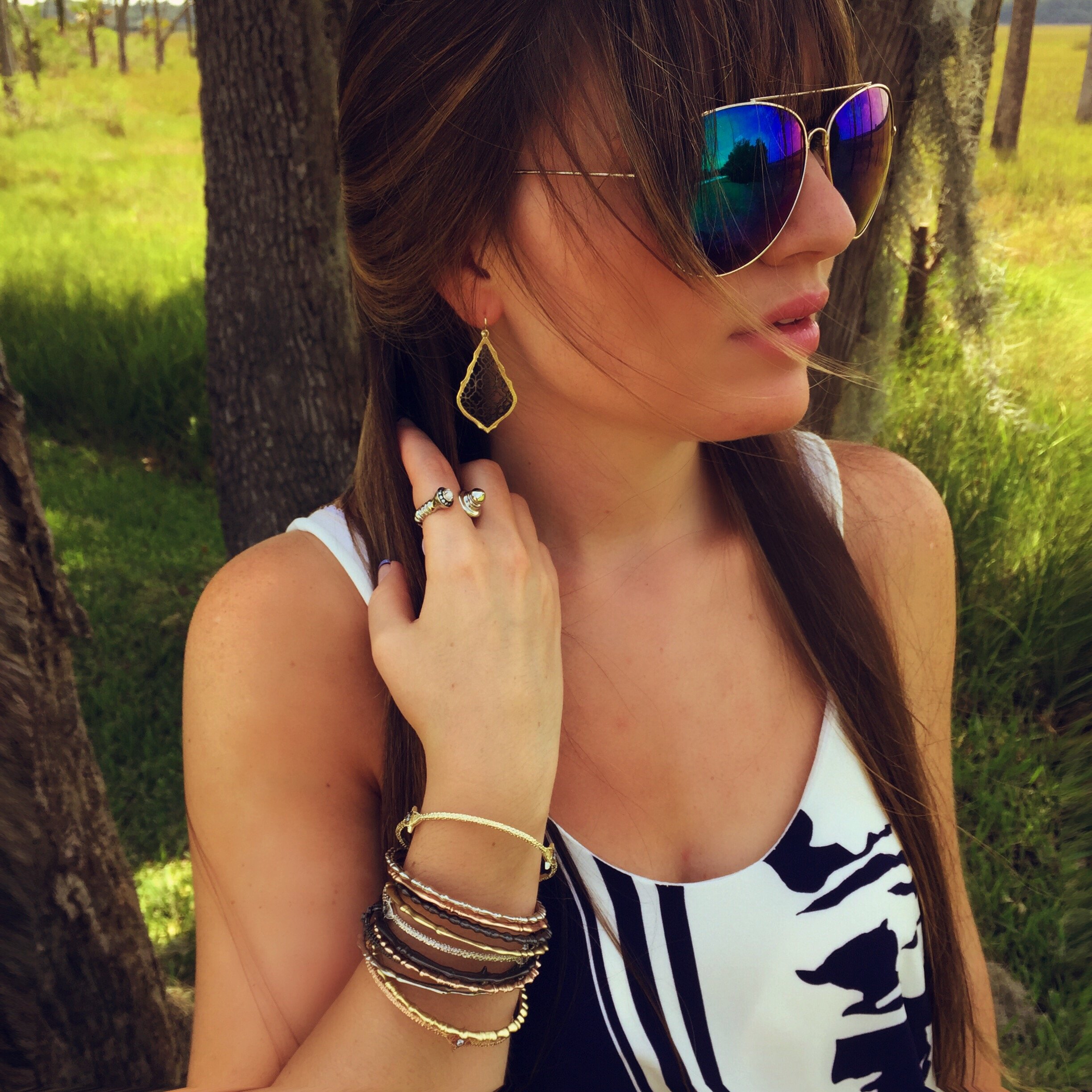 The earrings are gorgeous with their statement design and the bracelets are absolutely gorgeous! The best part about the bangles is they aren't to hard to get on and off. I know you've had those bangles (as I do) that no matter what getting on stackable bracelets hurts your hand. But these ones are all finished on the inside and are so easy and comfortable to wear!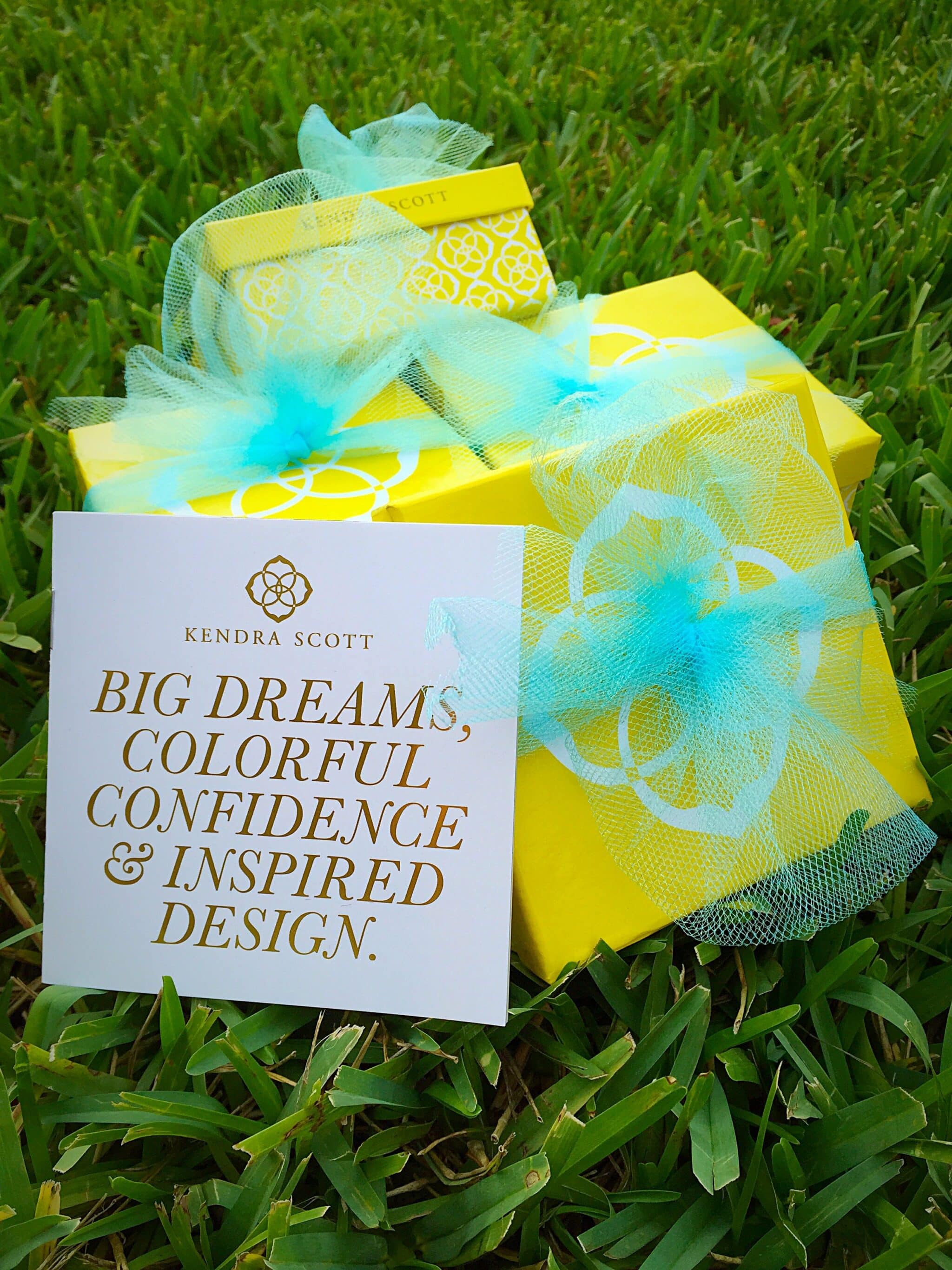 The ring is stunning. I got so many compliments on it today, I even had one lady ask me if she could have it! The unique design is my favorite. It's open in the front but has an iridescent stone on one side that is gorgeous.
So I'm a HUGE Kendra Scott fan and her pieces are stunning. Just look at all the boxes I got! They each were delivered in the yellow boxes with the bows on the top! It felt like Christmas time today.
What do you think of my jewelry pieces today?! Are you a fan as much as me? 😉