This post may contain affiliate links, which means I may receive a small commission, at no cost to you, if you make a purchase through a link!
It was National Ice Cream Day today so what better way to celebrate than going to one of my favorite ice cream parlors and getting my favorite Chocolate Fudge Brownie flavor!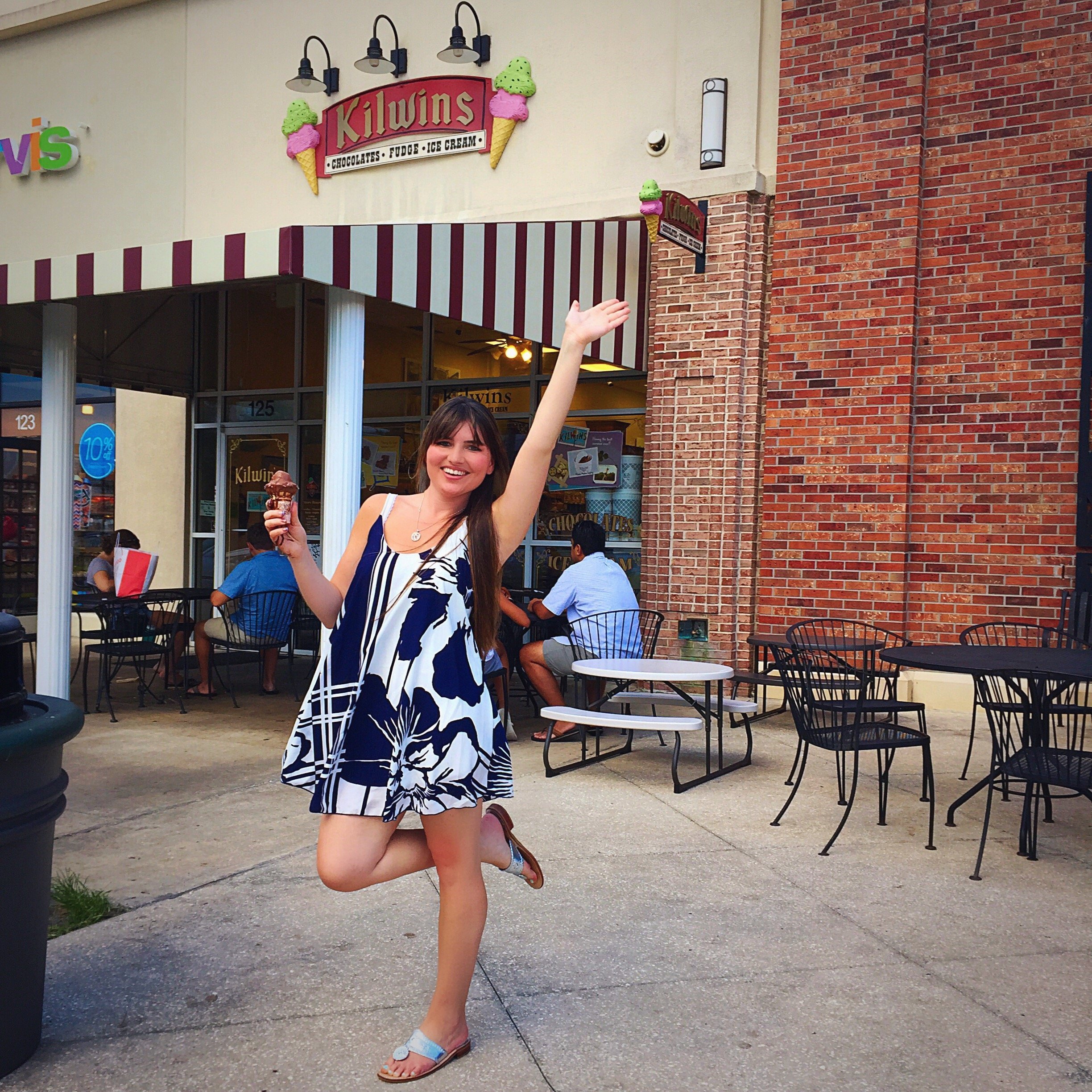 I couldn't resist getting a chocolate dipped sprinkle cone to celebrate the day!
In case you didn't know I'm a huge ice cream fanatic! I love ice cream and try all flavors (but chocolate is my favorite!)
I wore my fun sundress I just got from Original Piece boutique since it was over 100 degrees on this summer heatwave. The dress was perfect because it was so lightweight and breezy in the hot summer sun! I paired it of course with my favorite Jack Roger sandals that were my first ever pair to get!
What flavor did you get today for the occasion?!