This post may contain affiliate links, which means I may receive a small commission, at no cost to you, if you make a purchase through a link!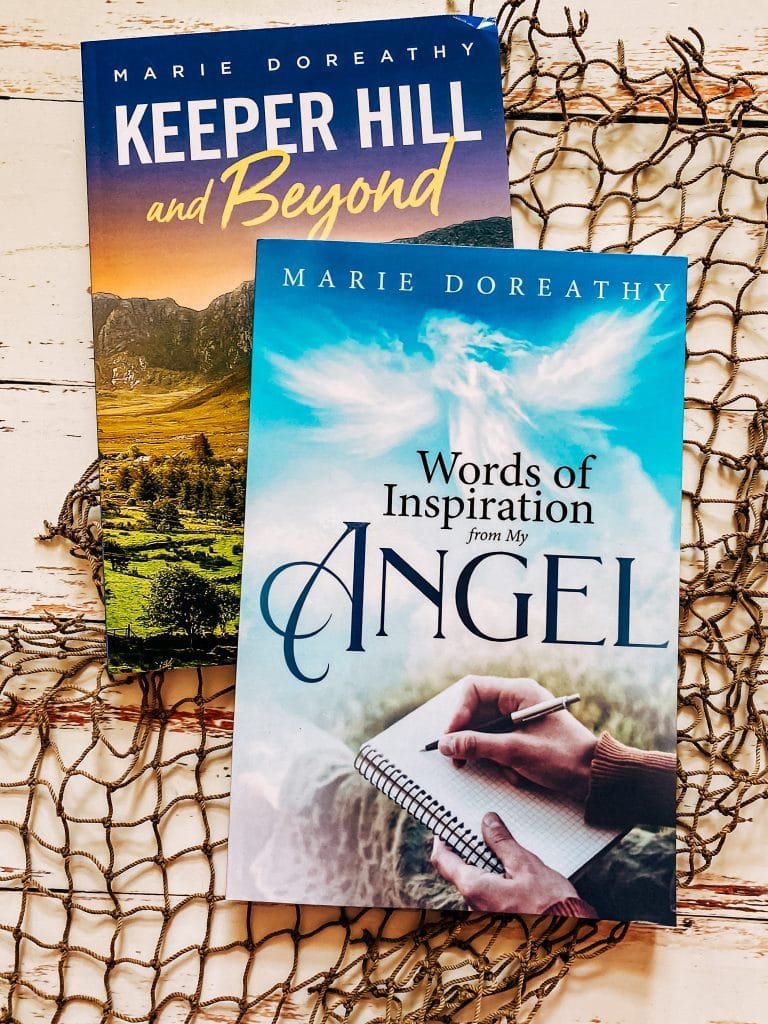 Words of Inspiration from my Angel by Marie Doreathy is today's featured read. This book is a collection of poems Marie did over many years. She decided to compile the poems into a book during COVID. With short poems titled Sloggies to R.I.P and some longer ones, including Our Old Age Pensioner Holiday, there truly are poems that you can read even if you don't have much time. Each poem relates to Marie's life allowing the reader to glimpse into her world in a poetic way.
Below is a Book Hour I did with Marie Doreathy. She is located in England, and I got to chat with her all about Words of Inspiration from Angel. She was great to have on! We chatted all about this book, how long it takes her to write a poem, and if she always wanted to be an author. WATCH the full episode and let me know if you have any questions!
The great thing about Words of Inspiration is that you can read it even if you are short on time or on the go. If you've read this book, comment and let me know. I'd love to hear from you!
What I found really gripping was how Marie powered through and wrote even though her English teacher berated her for not grasping English. I don't think anyone has a right to talk to anyone the way Marie was talked to, and the fact she was brave enough to keep going despite that horrible criticism proves she has the heart of a writer. I have learned that the best thing you can do is never give up!

You can follow me on Instagram, Twitter, Facebook, and Pinterest. Don't forget to check out my feature on Feedspot's Top 100 YA Book Blogs! You can also contact me about new reads today!