This post may contain affiliate links, which means I may receive a small commission, at no cost to you, if you make a purchase through a link!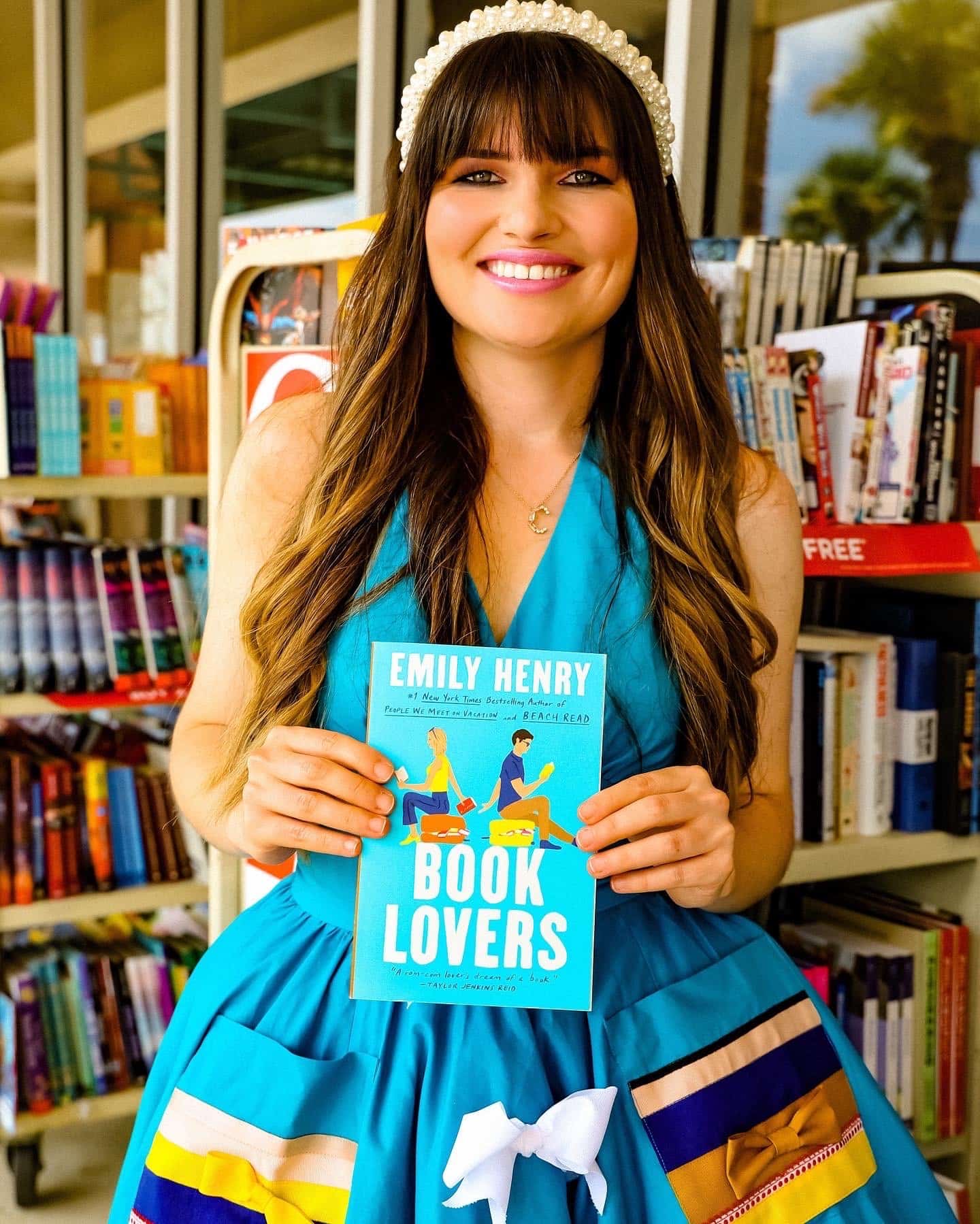 Book Lovers by Emily Henry Book Dress is the latest book dress in the collection. I absolutely adored Book Lovers because it has such authenticity of the literary world. Nora was a great protagonist who really carried the story while staying true to her literary roots. I could really tell Emily was in the book world and loved it because it translated onto the pages.
It was my first book by Emily Henry, and I immediately started chatting with Jacqueline about this book. She was a fan of the book after reading it, too, so we decided to collaborate on turning this book cover into a book dress. As many of you know, Jacqueline Firkins designs book dresses. You can see our full interview here. She has the talent of making a photo become a dress in an amazing way. Seriously, I don't know how she does it!
As soon as I saw this book dress, I was stunned.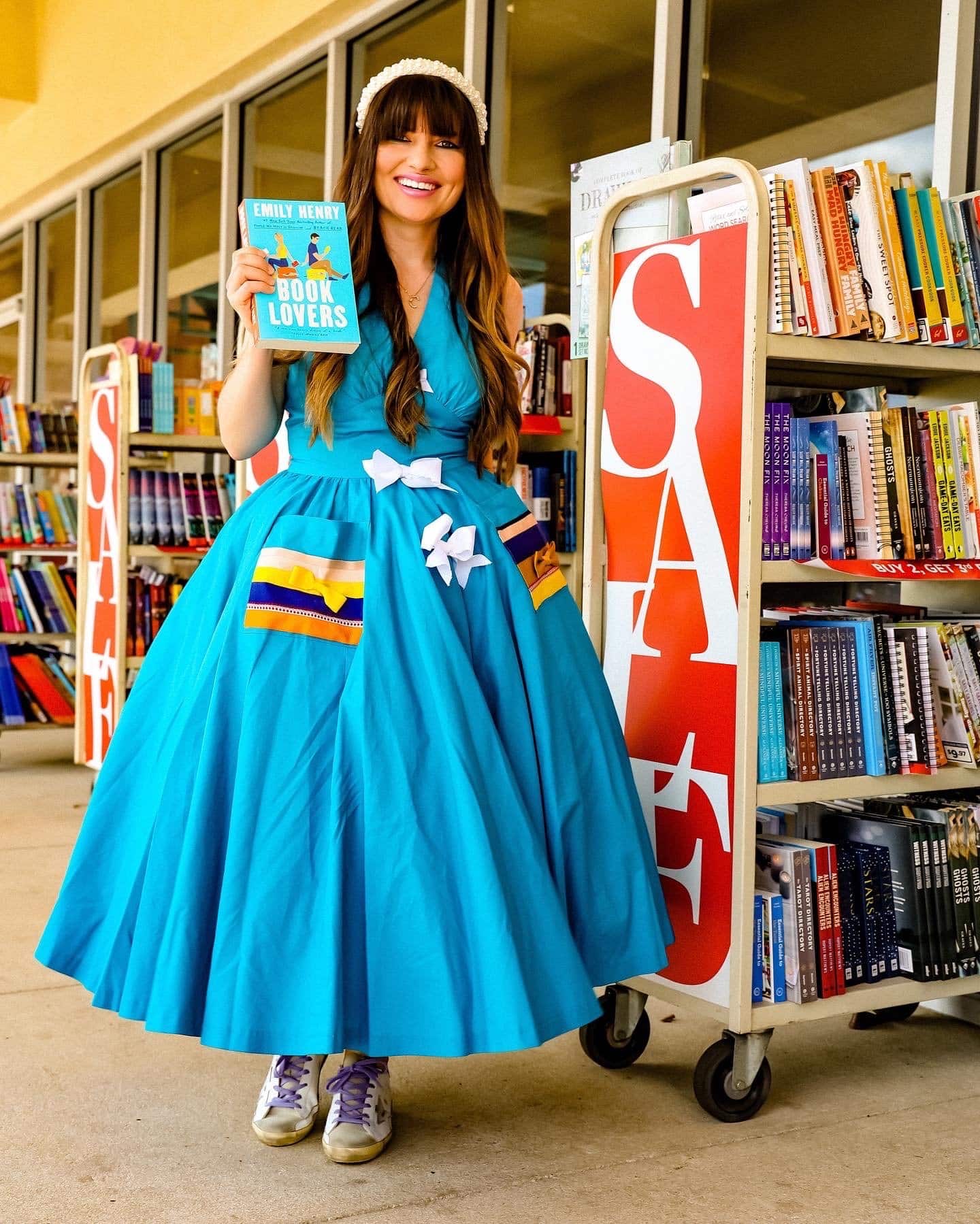 It is absolutely gorgeous! The pockets match the cover, while the background is the dress's main color. A heart button on the halter style is also an amazing touch. The bows on the front are also my favorite. It really ties in the entire Book Lovers book dress.
My favorite part of this dress is the halter style and how the pockets make this dress pop. Jacqueline does a great job of making every book dress become its own character; this one is no exception.
I wore this while book shopping at my local Booksamillion and couldn't help myself from snapping some amazing photos. I got so many compliments on this dress!
I think this book dress is perfect! COMMENT and let me know your thoughts! Want to see more book dresses? Click here and stay tuned for more coming your way soon!
You can follow me on Instagram, Twitter, Facebook, and Pinterest. Don't forget to check out my feature on Feedspot's Top 100 YA Book Blogs! You can also contact me about new reads today!