This post may contain affiliate links, which means I may receive a small commission, at no cost to you, if you make a purchase through a link!
Love & Gelato by Jenna Evans Welch Book Dress is one I am beyond excited for! As many of you know, I do many things with author Jenna Evans Welch. The reason is she is not only an amazing author, but she is super supportive and engaging on social media. She never fails to share or collab on a post with me and is always up for anything I throw at her when it comes to bookish ideas.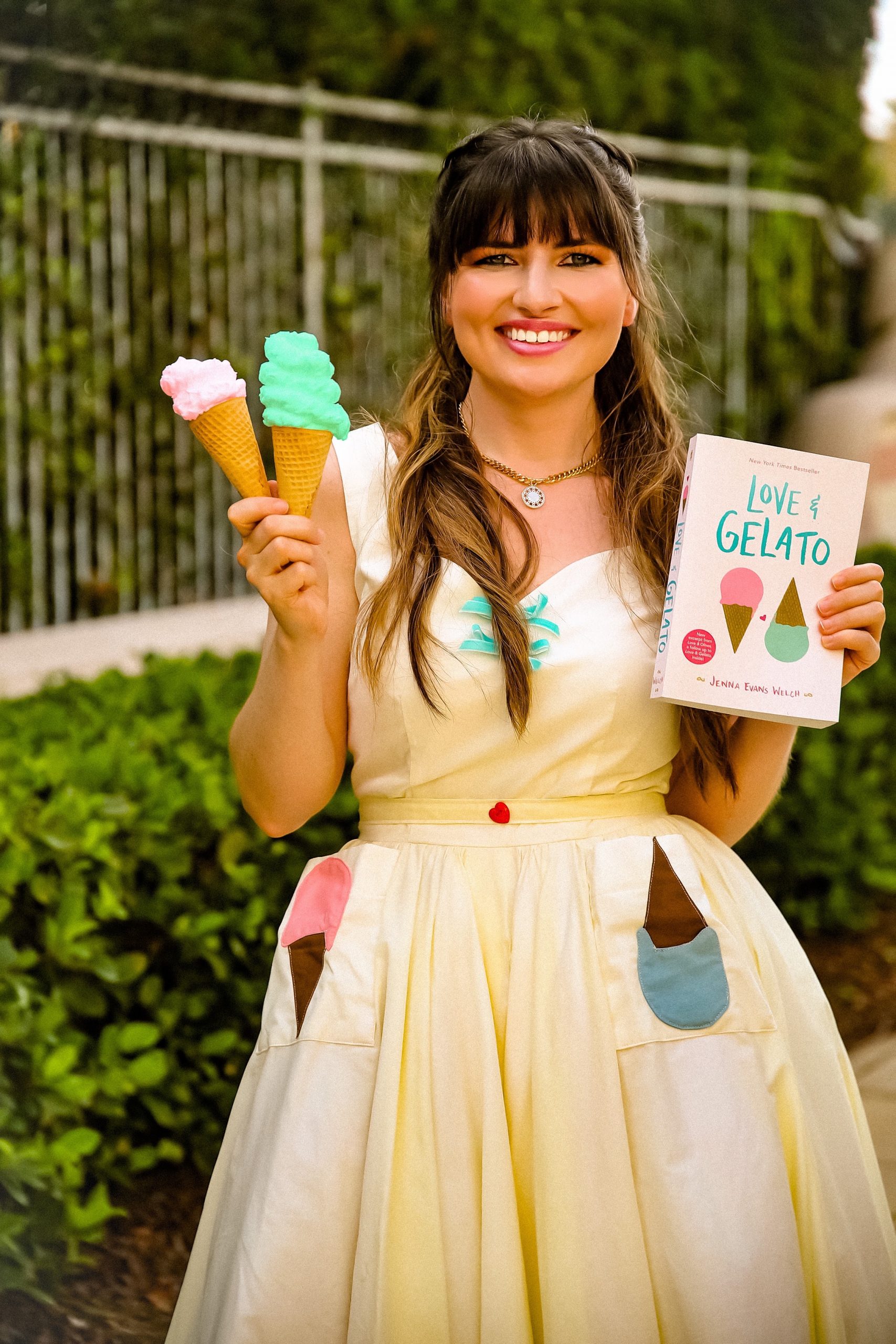 I became a fan of her Love & series a while ago, and I passed her books along to Jacqueline Firkins, who designs all the book dresses. She fell in love with Love & Gelato (now adapted on Netflix), and we decided to turn the cover into a book dress just in time for the Love & Gelato premiere on Netflix this Wednesday, June 22nd!
Jacqueline surprised me by sending me a photo of this book dress already done, and I thought it was gorgeous. The pockets. The tiny bows on the chest and the pleats in the skirt—all of it screams Love & Gelato!
I couldn't wait to try on the dress a do a photo shoot with it!
For my hair, I browsed Pinterest for weeks looking for the perfect hairstyle to compliment this book dress. I decided on this oversize French pigtail braided style to go with the dress and compliment the YA genre the Love & series falls into. Next, I decided to pair my favorite pair of Jack Rogers with it. They have hearts across the top, and the pink matches the gelato pink on the cover.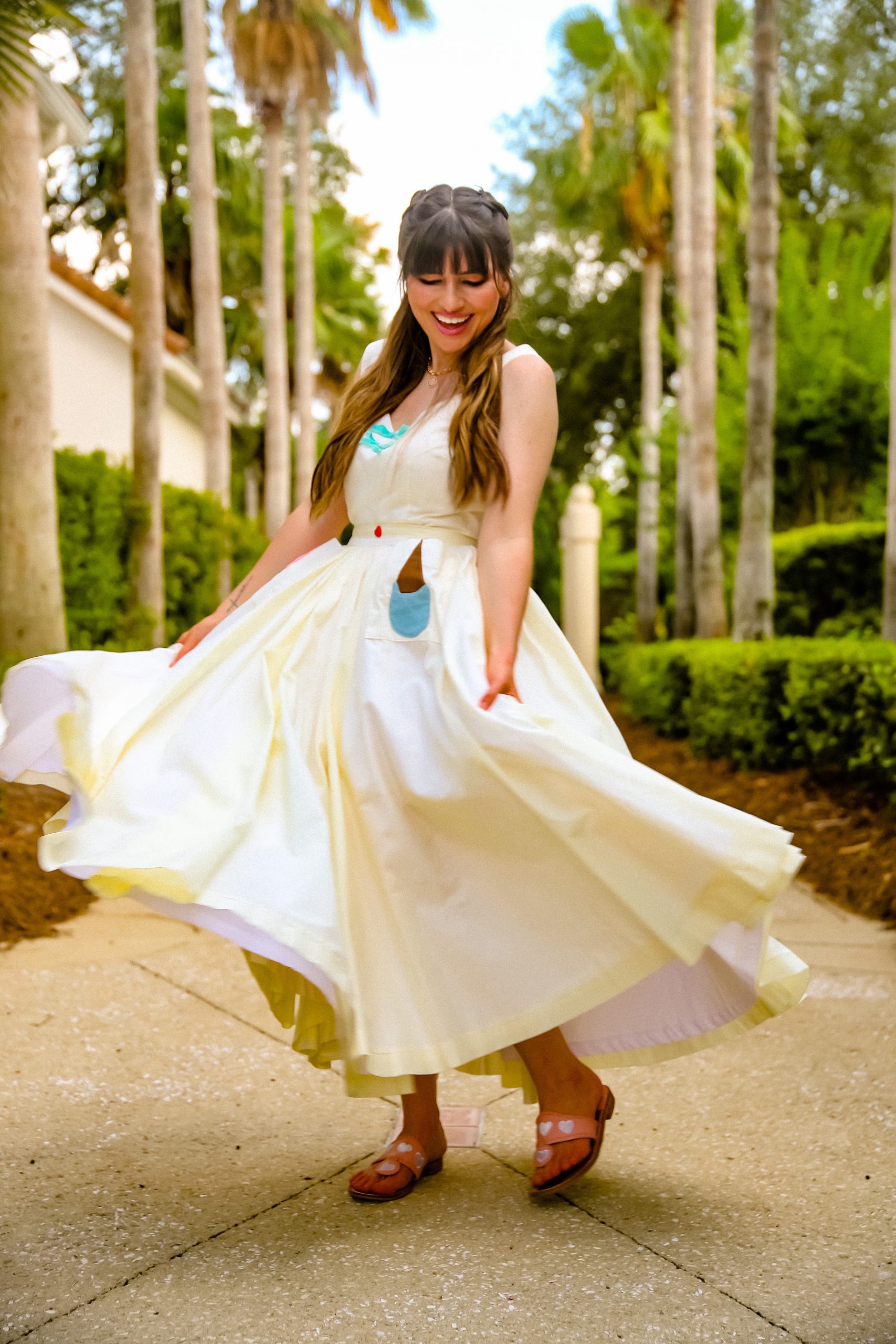 I do have a confession. The ice cream in the photo is really shaving cream! It was 107 out when we did these photos, and everything kept melting. So, we used shaving cream and food coloring!! What can I say? I never give up on bringing books to life in photos!
Overall, this book dress is another one I love. I think Jacqueline did an amazing job, as always. COMMENT below and let me know what you think!

You can follow me on Instagram, Twitter, Facebook, and Pinterest. Don't forget to check out my feature on Feedspot's Top 100 YA Book Blogs! You can also contact me about new reads today!