This post may contain affiliate links, which means I may receive a small commission, at no cost to you, if you make a purchase through a link!
Andie J. Christopher author interview is one I am so excited share. Andie joins me on Chit Chat to talk exclusively about her new novel THANK YOU, NEXT. I'm so excited for this summer read. I absolutely LOVE the bright color! So, let's get started and welcome Andie!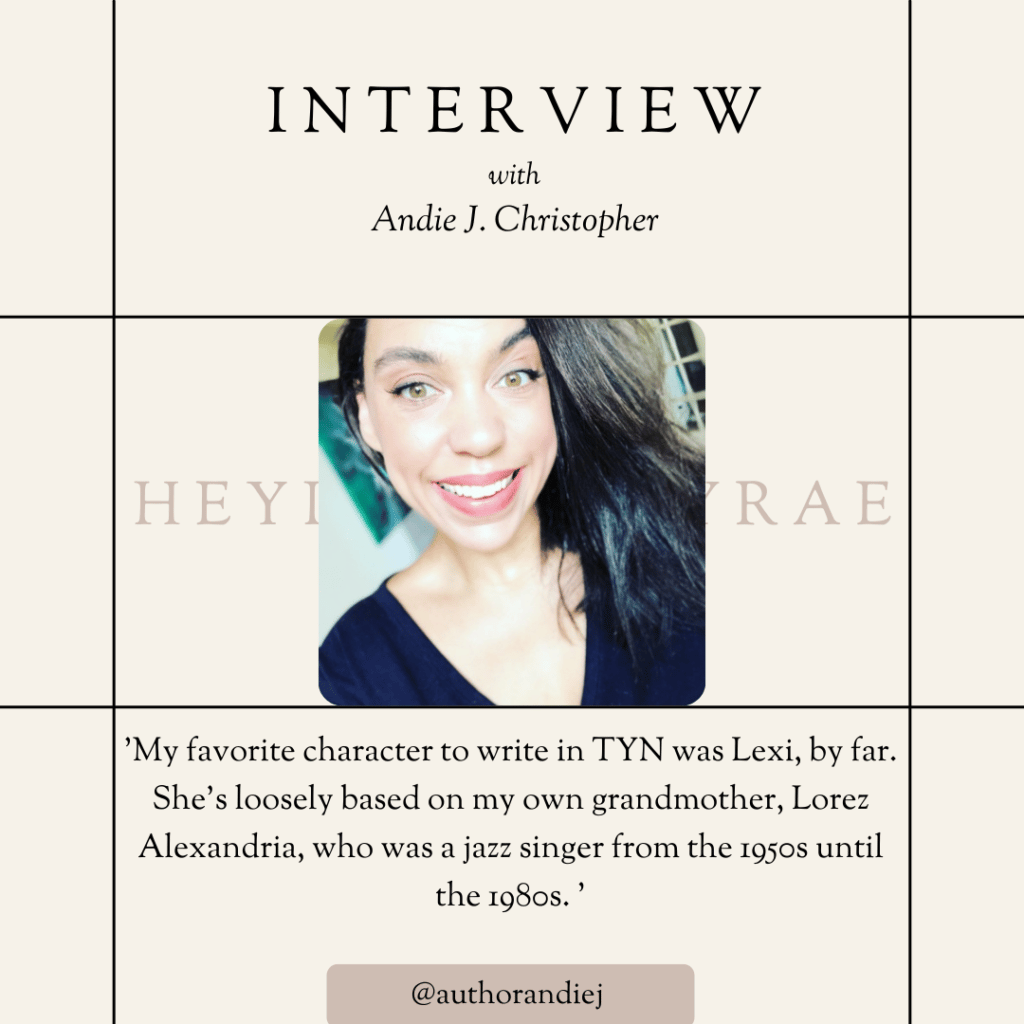 Now Andie, THANK YOU, NEXT is your latest novel out. It's a rom-com centering around Alex Turner. Tell us more about it.
The book was inspired by seeing a guy I'd hooked up with in law school (who had told me that he wasn't looking for anything serious) as the fiancé on Say Yes to the Dress during a really low time in my life. It took me over a decade to be able to write about it in a comedic way, but I think it makes for a fun and unique premise.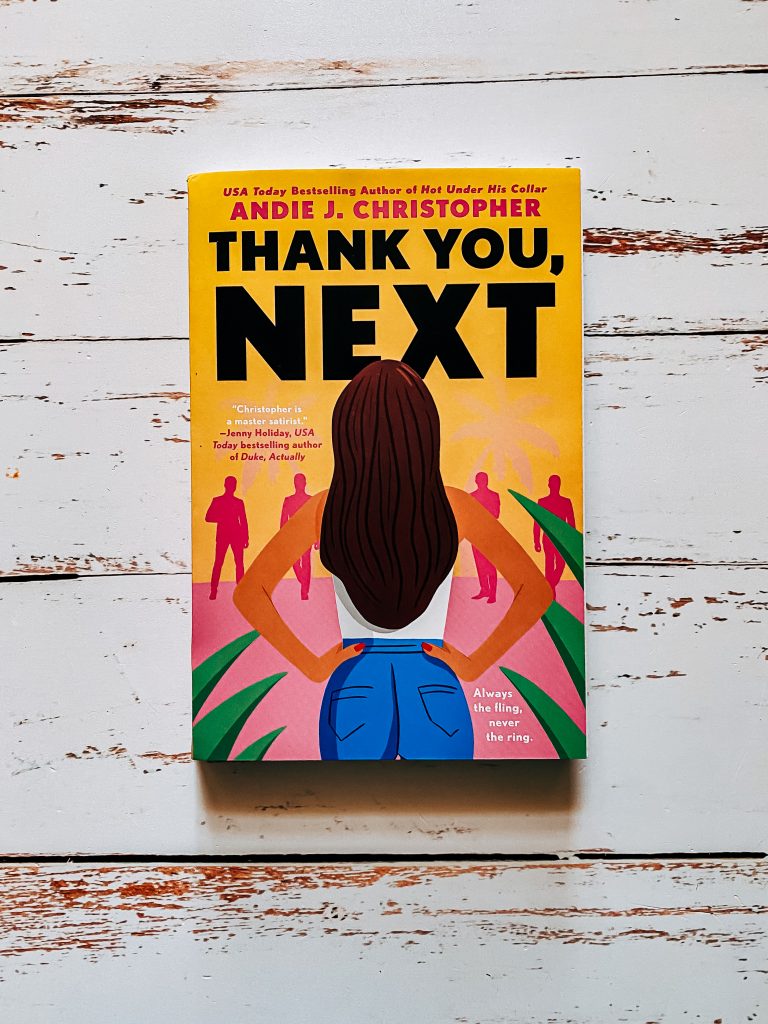 I love the premise of having Alex interview all her exes to find out what she does wrong in her relationships. What inspired you to create this storyline?
It's sort of a wild thing to do, but I think Alex is the kind of person who wants to systematically root out her flaws and fix her mistakes. What better way to find out why her relationships didn't work than to ask the other party?
Do you always love adding humor to your characters' dialogue?
My early books were steamy contemporary romance, but readers often commented on the funny dialogue. I really have to thank my quick-witted friends for saying so many things that I can use!
What was the most exciting character you created in Thank You, Next?
My favorite character to write in TYN was Lexi, by far. She's loosely based on my own grandmother, Lorez Alexandria, who was a jazz singer from the 1950s until the 1980s. She wasn't quite as wealthy or outrageous as Lexi, but she was bold and talented and a huge inspiration to me.
I love this title. It's great and really suits the story. Was it always called Thank You, Next?
I have to give all credit to my editor's assistant, Mary Baker, for that title. It never had a title that stuck before then.

What is your favorite part about writing novels?
When people read my books and are entertained, that's great. But what really delights me is when a reader sees something of themselves in my characters, and it gives them hope or comfort.
Do you have an all-time favorite book you've written?
Not the Girl You Marry captures so much of my own dating experience in Chicago in my twenties as a biracial woman that it will always hold a special place in my heart.
Was writing always something you wanted to do?
I always loved reading romance, and I always had a dream of writing it from the day I found a grocery bag full of Harlequin Romances in my grandmother's closet.

Before I let you go, tell viewers where they can find you on social media.
I am @authorandiej on all social media platforms.
Thank you so much for joining us, Andie! Definitely don't miss your chance to get your copy of THANK YOU, NEXT! Stay tuned for more author interviews! Comment below any questions you have for Andie too!
You can follow me on Instagram, Twitter, Facebook, and Pinterest. Don't forget to check out my feature on Feedspot's Top 100 YA Book Blogs! You can also contact me about new reads today!