This post may contain affiliate links, which means I may receive a small commission, at no cost to you, if you make a purchase through a link!
So I just got this necklace yesterday from T+J Designs and I have to say I'm in LOVE with it! I love the gold color and the colored gems! It's perfect for anytime of the year!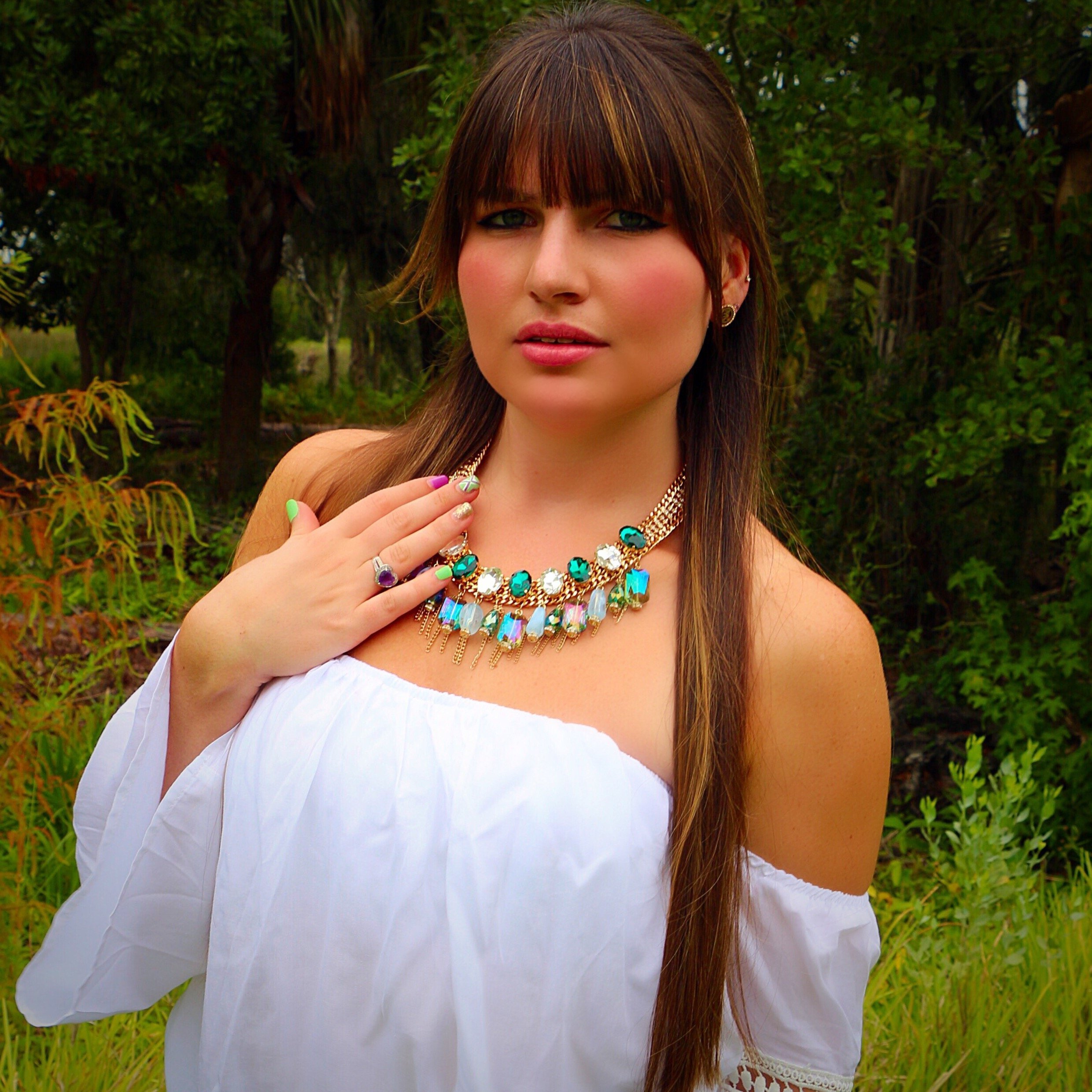 The best part of this statement necklace is it wasn't too heavy! I have so many gorgeous statement necklaces but they are so heavy I don't usually wear them because they aren't comfortable to wear for long periods of time.
But this one is so light I didn't even know I had it on! I'm in love with this! And I know so many of you have been asking about my top! It's from Original Piece! I had to have it have it when I saw it! 😉
So what do you guys think of this necklace?! Would you wear it?