This post may contain affiliate links, which means I may receive a small commission, at no cost to you, if you make a purchase through a link!
So it's Wednesday and that means it has to be a pink day! 😉
I couldn't help but include all this week's 'Must-Have' items that I simply can't go without!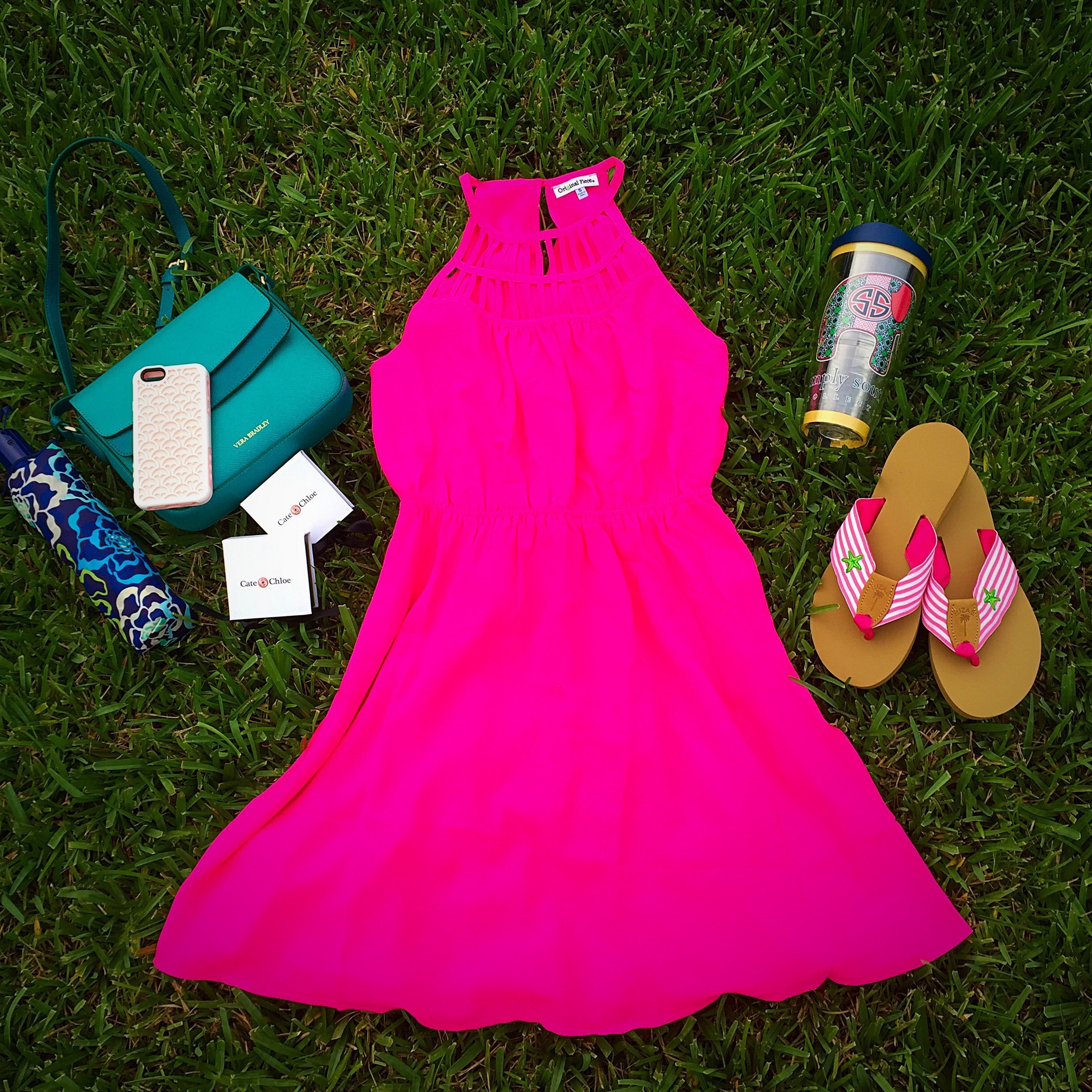 I featured this amazing hot pink dress from the Original Piece Boutique online! I couldn't help myself but wear a bright color dress a few more times before summer is over and I'm pulling out my fun fall wardrobe!
I also can't go this week without my Vera Bradley umbrella and cross body handbag in the new teal color! It's been raining a lot so my umbrella is a 'must' and I've been on the move all week so this purse has been perfect with it's two slots that do hold a ton!
I also just got that amazing phone case from Tech Candy and I have to say it's light and it feels like silicone so it's extra soft on my hands when I'm texting.
I couldn't leave out my Tervis tumblr that keeps all my drinks super cold now that it's so hot outside. Plus, the Simply Southern tumblr has pink in it for Wednesday.
The sandals are my favorite (and pink) from ElizaB. Sandals. They go perfect for my beach days and can give this casual dress a perfect touch.
And finally I couldn't leave out my 'must-have' jewelry from Cate and Chloe! It's amazing and I couldn't wait to wear it with my outfits this week!
What do you think of my fashion 'must-haves'? Which is your favorite?!