This post may contain affiliate links, which means I may receive a small commission, at no cost to you, if you make a purchase through a link!
So I started my week off walking on the wild side with my new Vera Bradley handbag! The cheetah print is perfect for fall and I couldn't wait and pair it with my new red dress I just got from Original Piece!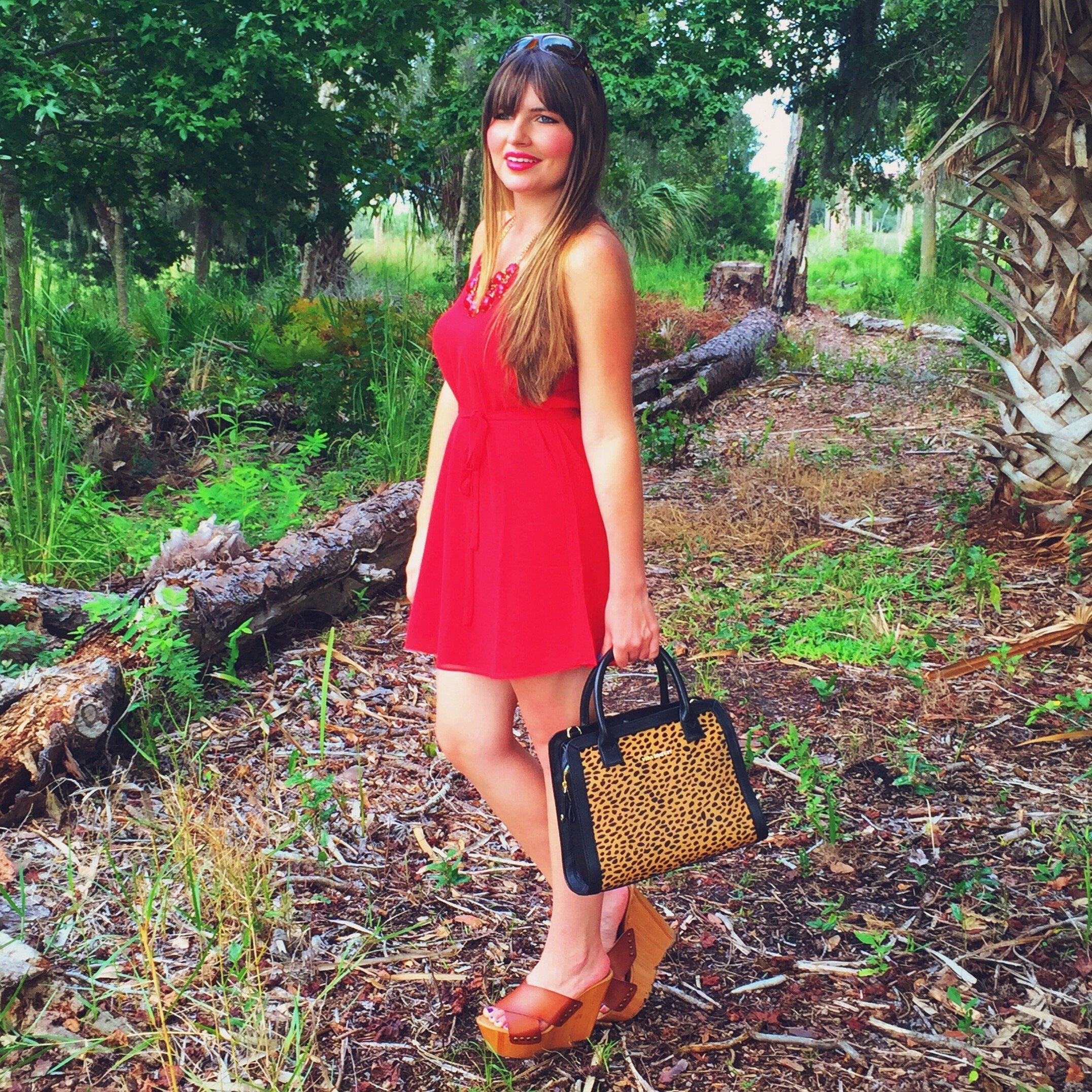 I'm absolutely in love with my new outfit for fall! The handbag makes the statement, which I love for a change! The Vera Bradley purse is amazing for me because of all the storage space and how lightweight it is (even with all my stuff I carry with me).
I couldn't help but start my week off with this amazing new Outfit of the Day and I couldn't wait to share it with you all to see what you thought of it!
So comment below and let me know what you think of this Head to Toe new outfit of the Day!