This post may contain affiliate links, which means I may receive a small commission, at no cost to you, if you make a purchase through a link!
Have you laughed today?!
Well today at the beach it was the most perfect day with that ocean breeze and simple soft sound of the waves crashing in.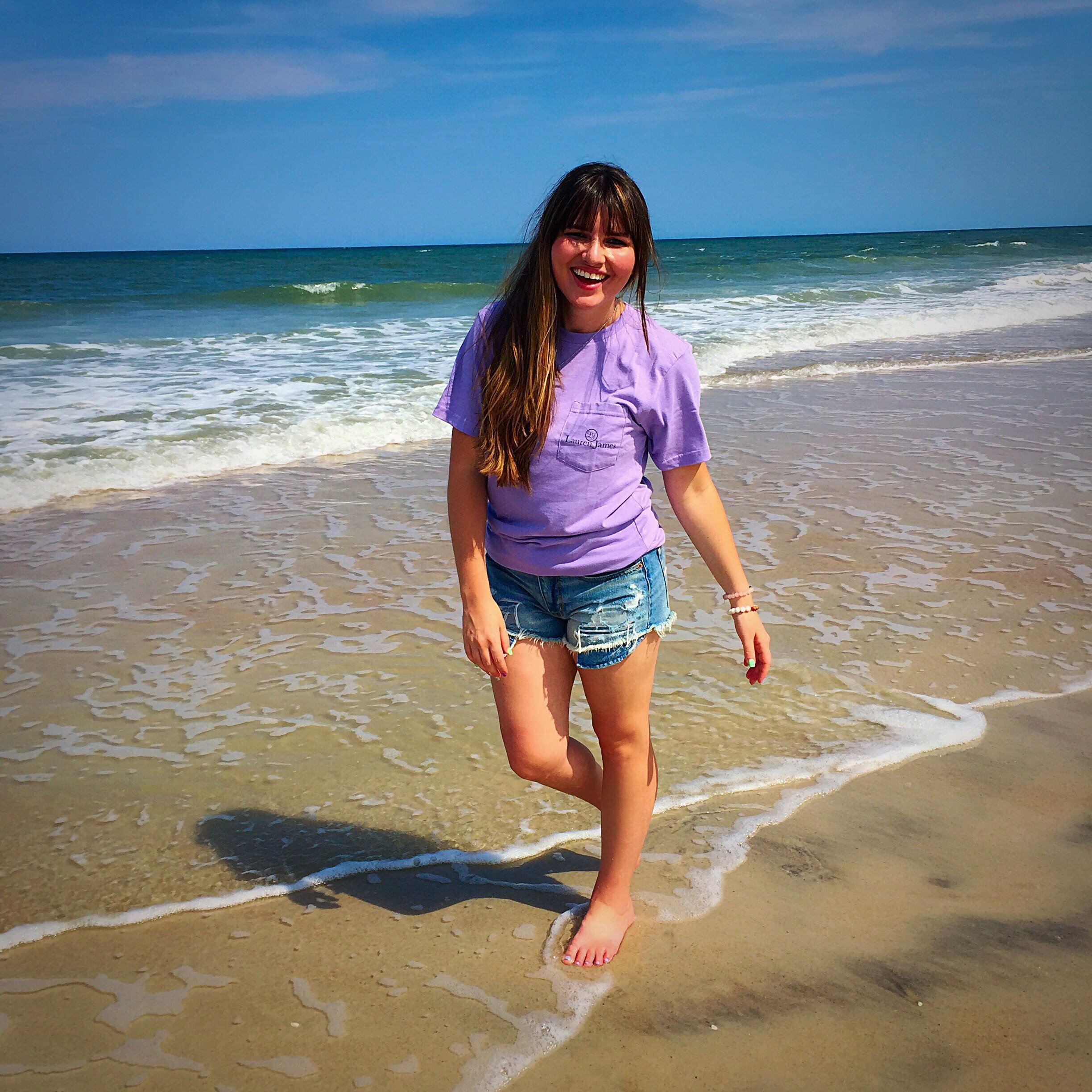 I was so excited to be able to wear my new shirt from Lauren James! As some readers' might know I'm a huge Lauren James fan! I love their t-shirts that have that simple yet 'oh-so-cute' preppy vibe and they are so soft!! I love my new purple one with the design on the back and the pocket in the front! It's my new 'go-to' shirt I wear almost everyday when I need something casual to put on (but still look cute of course!)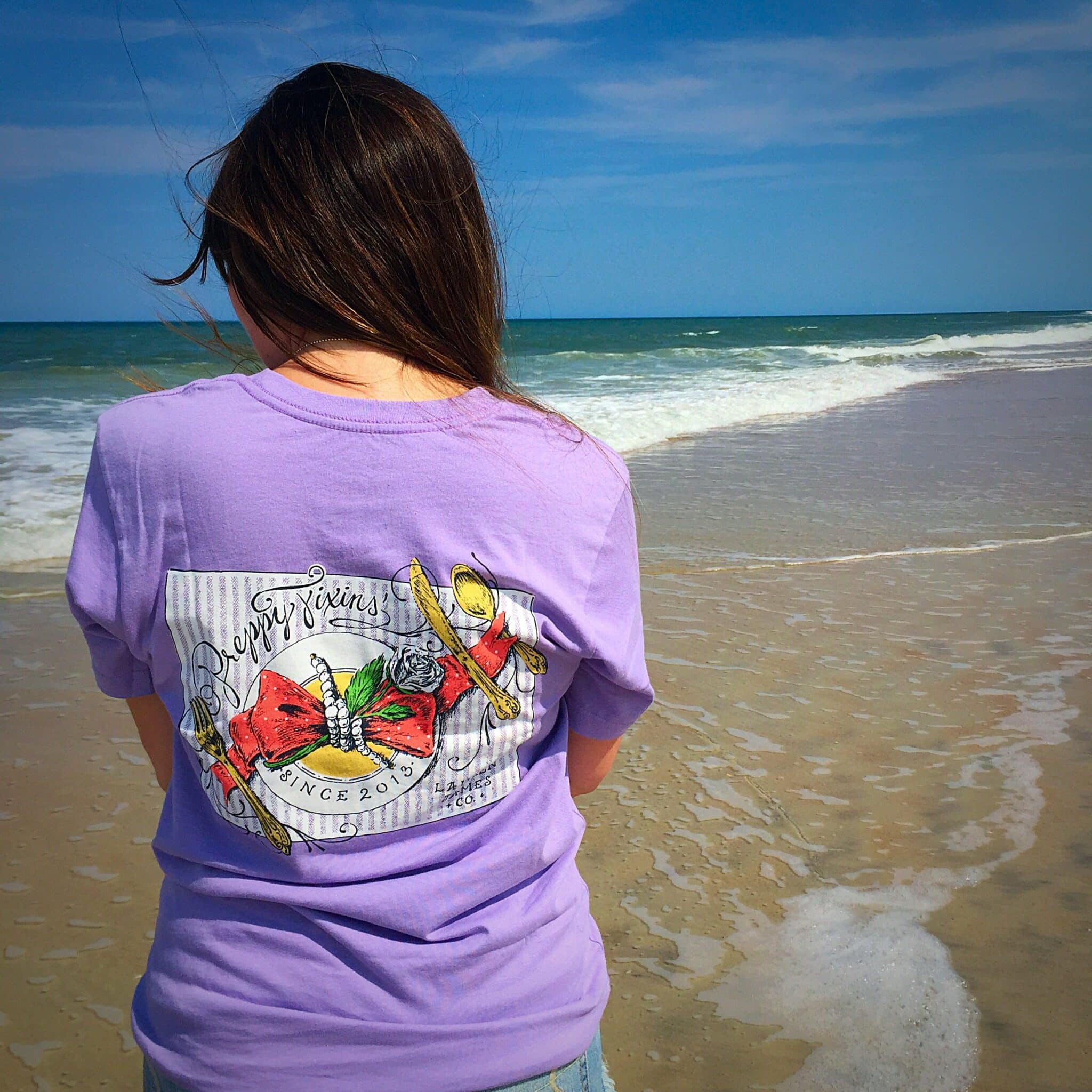 I had just got these shorts from American Eagle and wanted something to go with them and I was glad when I opened up this Lauren and James t-shirts because I knew I could make the perfect outfit! 🙂
I also absolutely love their dresses! I can't wait to get another one!
So comment and let me know what you think of Lauren James! Better yet tell me if you've laughed today! 🙂
Happy Wednesday!
xoxo