This post may contain affiliate links, which means I may receive a small commission, at no cost to you, if you make a purchase through a link!
'Don't wait for the Storm to Stop, Learn to Dance in the Rain."
So it's been raining non-stop the past few weeks it feels and finally I decided why let the rain stop me?!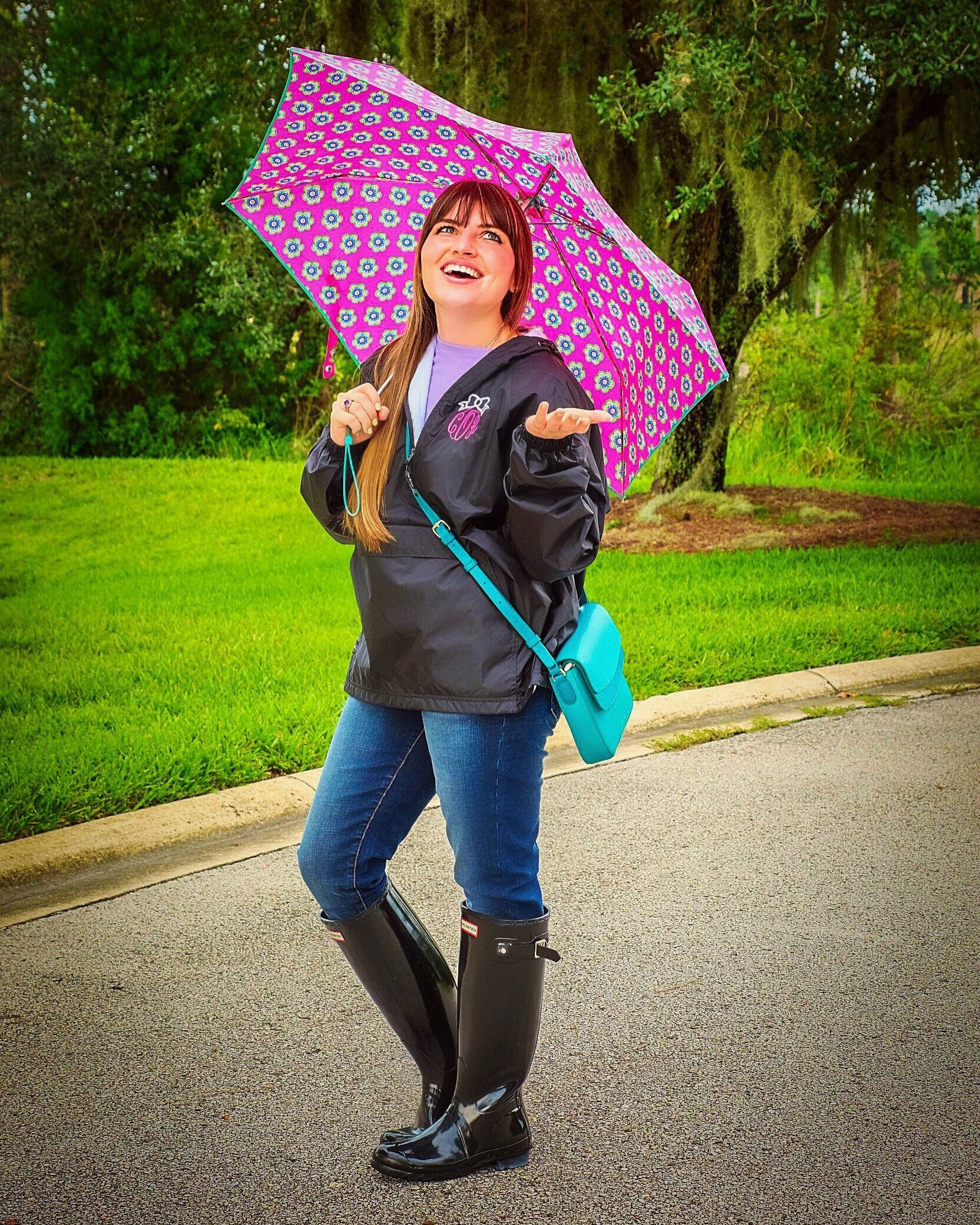 I pulled out one of my favorite Vera Bradley umbrella's and my new Hunter Boots and of course I put to use my new Marley Lilly monogramed rain jacket and I was ready!
I didn't let the rain stop me from having some fun and wearing my new outfit I simply LOVE!
I have to say after using the new Vera Bradley cross-body purse I love it! I'm hands free always and I don't have to worry about where my purse is… (yes, I'm one of those people that always seem to 'misplace' my handbag!)
I also couldn't resist a good pair of jeans from Articles of Society denim that went perfect with the entire 'Rainy Day Outfit of the Day."
I got so many compliments on my outfit that I'd definitely recommend rocking a rainy day outfit! Don't let the rain slow you down!
What do you guys think of this Head-to-Toe Outfit of the Day Look?!