This post may contain affiliate links, which means I may receive a small commission, at no cost to you, if you make a purchase through a link!
I love traveling!
I got to spend my day at an amazing hotel in Florida and I absolutely love the gorgeous Florida weather!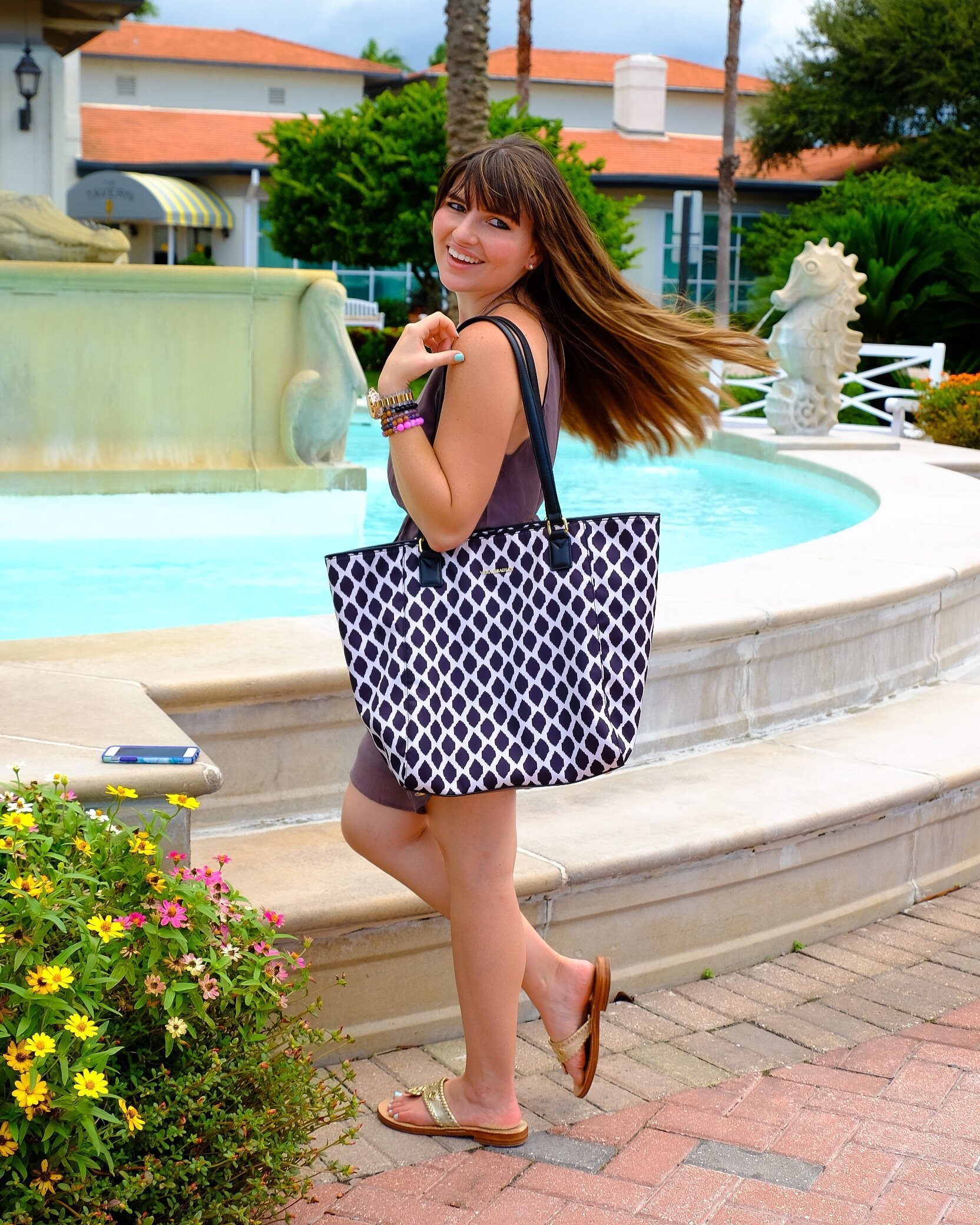 I couldn't wait to pull out my new Vera Bradley tote that I absolutely take everywhere now! It has so much room for all my stuff and so many pockets! I can fit all my stuff I need to in it and more! The best part is the material of the tote. The material can easily be wiped off and if it gets wet, no problem it dries fast! I should know I got caught in the rain when I was walking back to the lobby area!
I also had on my new grey dress I just got at Original Piece! It has a scallop top that I absolutely LOVE! And I can't forget Jackie Kennedy's favorite shoes, Palm Beach Sandals! 😉
So today just get lost in the wind and let it blow in your hair just have FUN! What did you do this weekend?!