This post may contain affiliate links, which means I may receive a small commission, at no cost to you, if you make a purchase through a link!
So this past week I got to take a 'day escape' and that was to Disney World! I of course wore my Disney themed GKey and got to many compliments on it I lost count!!
I went to the Magic Kingdom first, which is where I took the photo above! I was so excited to take a photo with all the balloons! I don't know how they carry that many balloons around all day long though!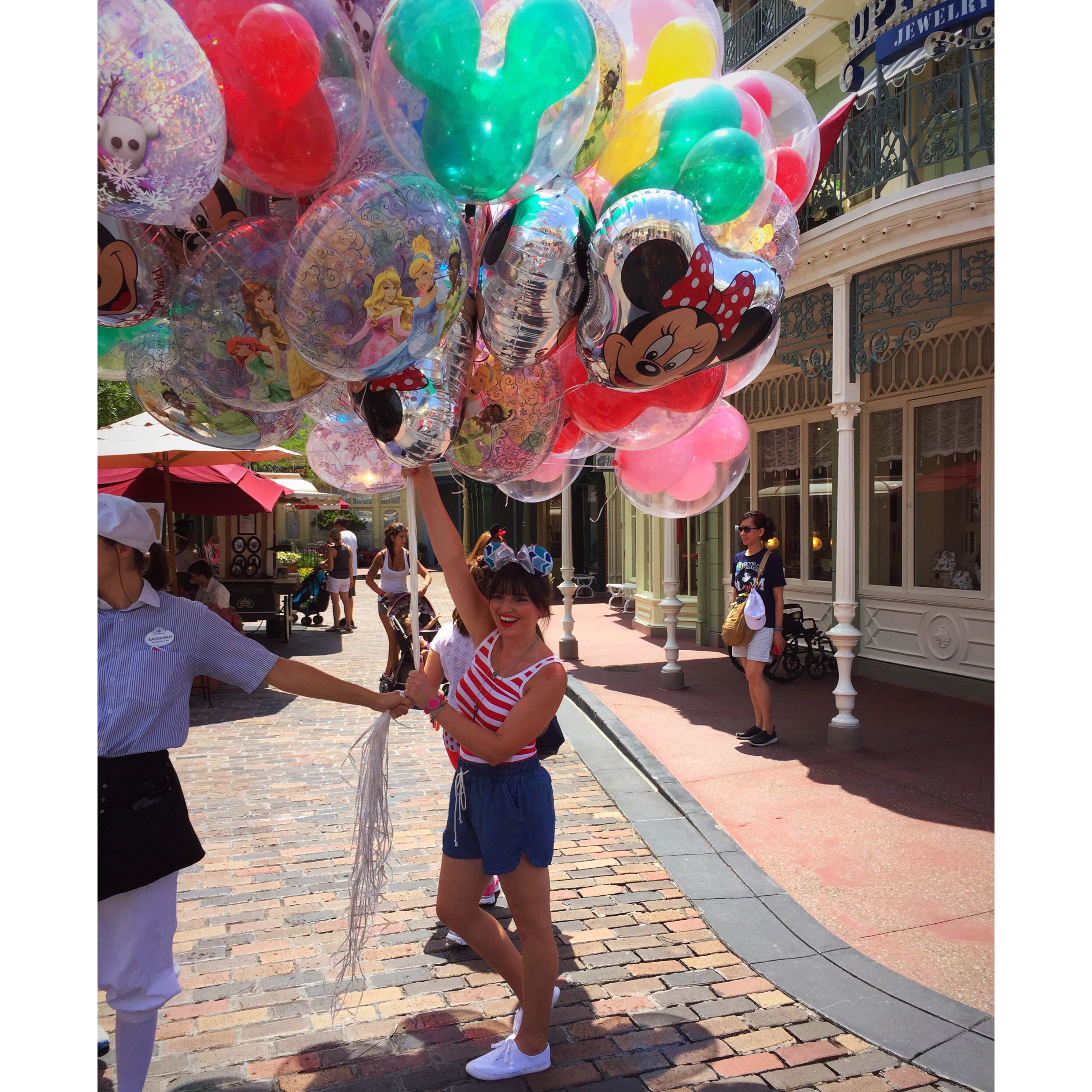 I wore this short outfit as a theme for Mickey Mouse that ended up going with my Minnie ears from Belle Boutique. With my white Keds that were so comfy for walking OVER 8 MILES!
I have to say though Disney was so hot! There were so many people there and the lines were so long. You couldn't really get on any lines because of how the wait was on all the rides. Now, for all your readers if you are going to Disney, if you have a FastPass (like me) you now have to register it on an app and then RESERVE a spot for rides! You can't just go up with your FastPass anymore and get on a ride. You have to make an appointment!!!
So a little fun fact incase any of you didn't know that, which I didn't.
Who's been to Disney?! What's you favorite part of going?!