This post may contain affiliate links, which means I may receive a small commission, at no cost to you, if you make a purchase through a link!
It was Original Piece's Think Pink Event at their Flagship location this past weekend in Florida. I was so excited to have the chance to go and of course I wore an all pink dress I got from them last year! I decided to pair it with the denim jacket I have had for years and it gave it a casual twist.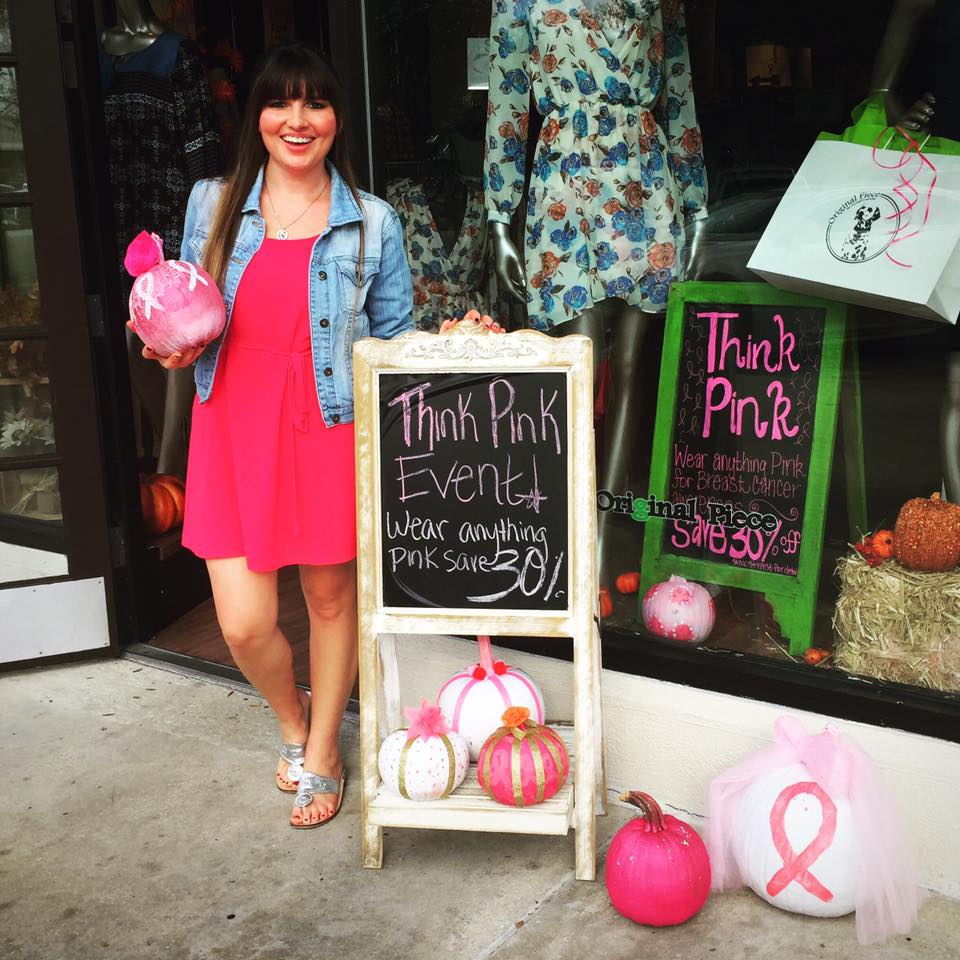 I showed my support in honor of someone special to me who is a survivor of breast cancer. I wore pink in honor of her and was so excited to attend such an amazing event.
I had the chance to paint a pink ribbon pumpkin to show my support too! It's actually a lot harder to paint a pumpkin than you might think! I had to spray paint it first then decorate it.
Have you shown your support for Breast Cancer Awareness Month? Wear PINK to show your support!