This post may contain affiliate links, which means I may receive a small commission, at no cost to you, if you make a purchase through a link!
They Wish They Were Us by Jessica Goodman Review is here.
Jill Newman is a senior and part of The Players. An elite clique of eight students from every grade who get special privileges such as access to test questions, extra time on tests, and above all, entrance into ivy league schools. The only thing the chosen students have to do is complete pops their freshman year. Pops are distributed to the new Players by the upperclassman. They are humiliating and, at times, dangerous.
It was during a final pop freshman year that Jill's best friend Shalia was murdered by her boyfriend, Graham. He confessed and is in jail, but the shadow of her death continues to hang over Jill. However, the start of senior year, Jill, determines it will be her best year. She has Henry, another Player who's her boyfriend, while her best friend Nikki is running the Players. Things will be different…or will they?
Jill gets a mysterious text message claiming Graham didn't murder Shalia. But if he didn't kill her, who did? Not one of the Players wants to get involved, not even Adam. Her crush that goes to Brown, and no matter what Jill tries, she cannot hide her feelings for him, even at times with Henry. Will Jill be able to get over her crush? Or will it cause even more of a rift between her and Henry?
Jill might not be sure of her feelings, but she is confident of getting to the bottom of who murdered Shalia. She opens Pandora's box and brings to light secrets. Will Jill lose everything: her friends, her Players spot, her ticket to an ivy league school? Will she prove Graham really did murder her best friend? Or will she find out that the murderer is still out there roaming Gold Coast, Long Island? It's a mystery you'll have to solve.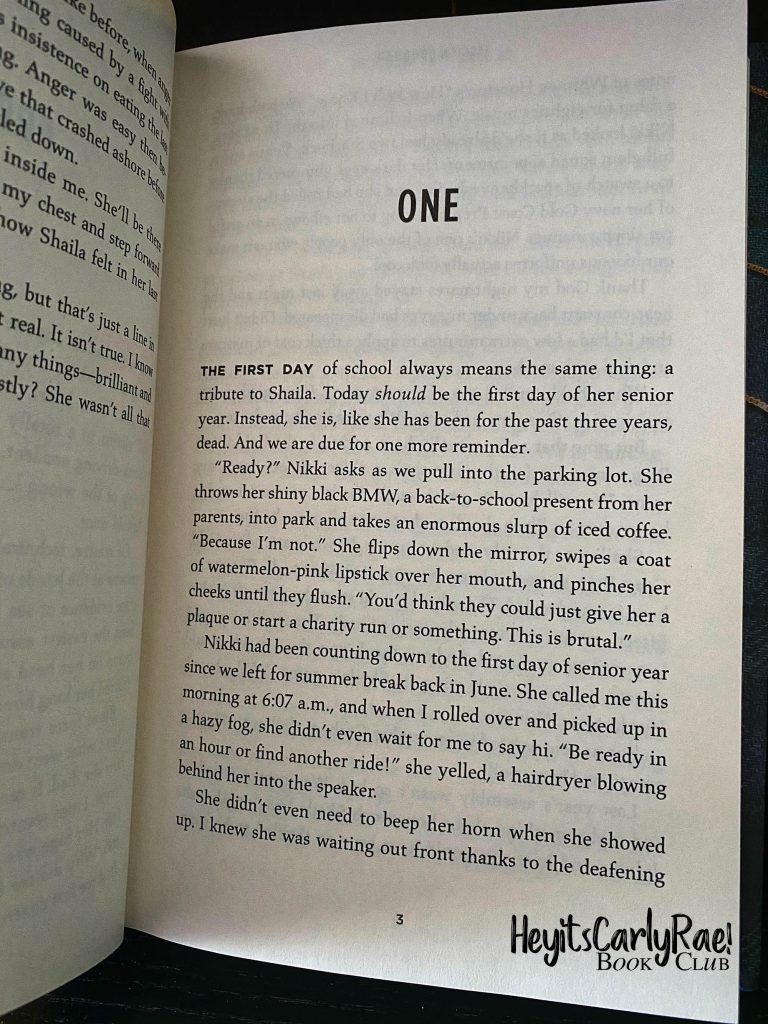 Overall, I LOVED this book. It is everything I've wanted in a book. If you know my book picks, you know I'm a HUGE Karen McManus fan. Her books make me want a whole genre for YA mystery books. When I saw They Wish They Were Us advertised on Books-A-Million, I knew I needed it, and I'm so glad I got it. The characters are great, the plot is fabulous, and the mystery is brilliant. Every time you think you solve something, you get thrown a curveball. The whole original idea of the Players is excellent too. It is original, and I really felt Jessica Goodman captures the age of her characters in a realistic way.
They Wish They Were Us is a book you definitely need to add to your TBR pile. I need more Jessica Goodman books in my life. The way her characters were all different, throwing in a mystery, complete with the aspect of the Players was perfect.
Have you read this book? What did you think? Want to get your book feature? Contact me! Also, don't forget to check out my feature on Feedspot's Top 100 YA Book Blogs!
Title: They Wish They Were Us
Author: Jessica Goodman
Pages: 327
Where to Purchase: Amazon, Barnes and Noble, Target, Books A Million
I rate it: 5/5