This post may contain affiliate links, which means I may receive a small commission, at no cost to you, if you make a purchase through a link!
The Rescue by Nicholas Sparks Review is here. This novel centers around Denise Holton and Taylor McAden. Denise is a mother with a four-year-old son Kyle. Kyle has an audio processing problem, meaning he can't decipher language. His speech is also delayed, and only Denise can understand what he is saying.
Driving home one night in a storm, Denise gets into an accident and slams into a tree, knocking her unconscious. It is during that time Kyle climbs out of the car and disappears into the North Carolina swamp. Taylor McAden stumbles upon them, who is also a volunteer firefighter. It is up to Taylor to find the boy before it's too late.
However, Taylor soon learns that this rescue is nothing like the others. He and Denise develop deep feelings for each other, and he feels a pull to her unlike he has ever felt before. It isn't just to Denise. It's to Kyle too. But Taylor has a past that causes him to rescue women and leave them right as things get serious. Are Denise and Kylie different? Will Taylor decide to change his ways for them?
His best friend, who's like a brother, Mitch warns him not the 'screw it up,' and so does his wife, Melissa. But Taylor has never acknowledged to himself or anyone the real reason he pulls away when things get serious. Will they be the exception? Meanwhile, Denise struggles to fully connect to Taylor because she feels the dark cloud of Taylor's past over his head. She must decide to fully let her guard down or keep it up when it comes to Taylor.
It's a story of change and a story of trust. The Rescue isn't just about keeping someone out of danger; it's about rescuing them from their past. The question is, can Denise and Taylor rescue each other?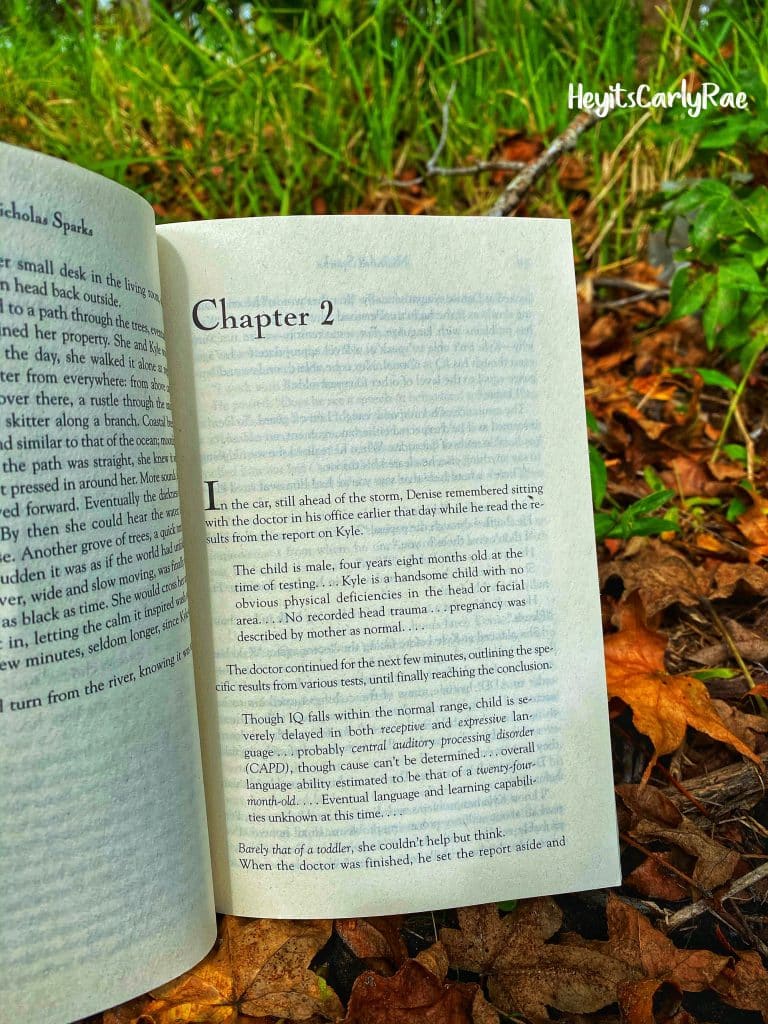 This Nicholas Sparks book was one I couldn't put down. It was a fast read that I found refreshing. The storyline of Kyle was amazing, and reading about Denise with him was inspiring. I loved her and Taylor because I felt like they balanced each other. Taylor doesn't care about trivial things in life. He cares about making enough money and enjoying his days. His outlook on life is a breath of fresh air for Denise.
The character of Denise was also great. She was strong, and the way Sparks wrote her with Kyle was really touching. I thoroughly enjoyed her in the story too. Overall, I recommend picking up this Nicholas Sparks book. I don't regret reading it!
Have you read this book? What did you think? Want to get your book feature? Contact me! Also, don't forget to check out my feature on Feedspot's Top 100 YA Book Blogs!
Title: The Rescue
Author: Nicholas Sparks
Pages: 339
Where to Purchase: Amazon, Barnes and Noble, Target, Books A Million
I rate it: 5/5