This post may contain affiliate links, which means I may receive a small commission, at no cost to you, if you make a purchase through a link!
The Judge's List by John Grisham Review is here. First, thank you to Doubleday for sending me this free copy! As many of you know, I'm a HUGE John Grisham fan. I loved The Guardians! Grisham has a unique voice in his writing and uniquely captures a thriller read. A way that definitely will stay with you!
The Judge's List picks up with Lacy Stoltz, who previously investigated a judge who accepted bribes unlawfully. Now, three years later, Lacy wants a break from the Florida Board on Judicial Conduct. As Lacy decides to take action, she comes across a woman named Jeri Crosby. Jeri goes my many alias's names and is terrified of the man she suspects murdered her father two decades earlier.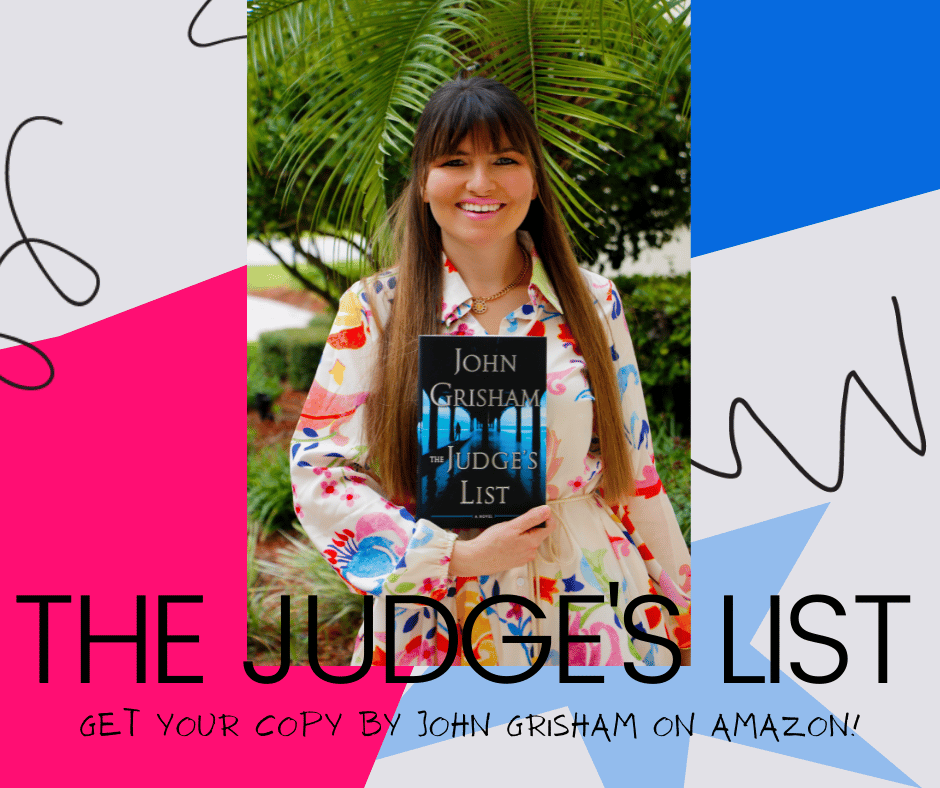 The person Jeri suspects but cannot secure any hard evidence against is a judge Lacy knows well as she works with him. Could he truly be a murderer of so many unsolved murders? Lacy cannot decide and doesn't know how to survive if she can…
The Judge's List is another homerun by Grisham! The writing, the mystery, the intrigue—it was all spot on. I could not put this book down or read it fast enough. It may just be one of my favorite Grisham novels to date! I really loved the character of Lacy too! She carried this book and was a huge reason I wanted to keep reading. Bravo, to John Grisham! I highly recommend this read! Have you read The Judge's List yet? Comment or Message Me and let me know!
Get your copy on Amazon! You can also follow me on Instagram, Twitter, Facebook, and Pinterest. Don't forget to check out my feature on Feedspot's Top 100 YA Book Blogs!