This post may contain affiliate links, which means I may receive a small commission, at no cost to you, if you make a purchase through a link!
Tessa Bailey Summer Romcom Reads I recommend are—It Happened One Summer and Hook, Line, and Sinker. Basically, I discovered these books on bookstagram. All my bookish besties started posting It Happened One Summer on their feeds, and I got curious. I was like, okay, I love the title, and I love the cover—I need to read this book.
It Happened One Summer is about Piper and Brendan.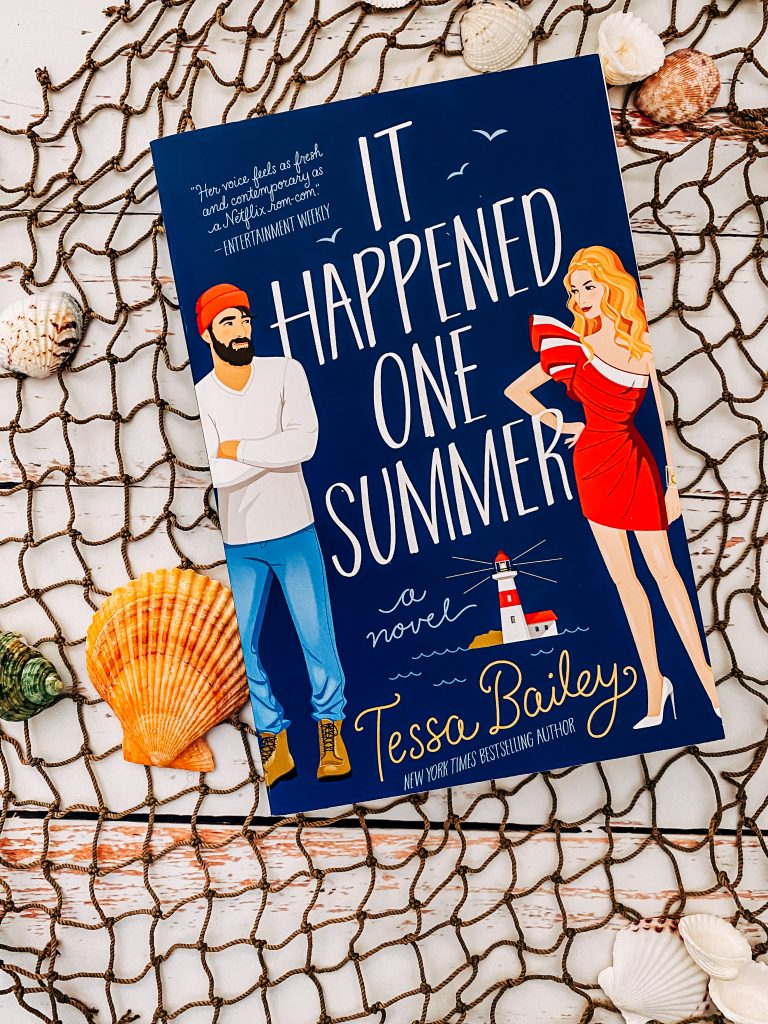 Piper is basically a socialite in Los Angeles who gets sent back to her sleepy hometown after getting into trouble. There she meets Brendan, a captain who is definitely not her type. He's also a widower, which further complicates his growing attraction to Piper. But in the world of romcoms, opposites attract, and Piper and Brendan may discover they have more in common than they think, despite everything they carry into a relationship. But with Piper loving the socialite lifestyle and Brendan used to being alone on the water…can these two make it work? I won't give away spoilers, but I will say It Happened One Summer is a fun romance read for summer that is worth a read.
Hook, Line, and Sinker brings us back into Piper and Brendan's world, only this time we follow Piper's sister, Hannah.
In this storyline, Hannah is back in the small town and finds herself falling hard for Fox Thornton. She heads back to Westport to film a movie and prove she knows what she is doing so she can move up in the ranks of her job. However, once she is back, she starts talking more and more with Fox. He is determined to keep Hannah at arm's length because he likes her and has a reputation for dating a lot of women. But these two can't keep their distance, and in another romcom fated twist, the two soon discover space is not what they want from each other. But can these two make it work? Find out when you read this Tessa Bailey sequel.
Have you read It Happened One Summer or Hook, Line, and Sinker by Tessa Bailey? Write in and let me know! OR do you have another favorite Bailey novel?