This post may contain affiliate links, which means I may receive a small commission, at no cost to you, if you make a purchase through a link!
This past week I traveled to Miami, Florida…Bal Harbour to be exact and stayed in the amazing Ritz-Carlton resort. Driving up there was a huge fountain and walking into the resort was very impressive as well. The staff was friendly and the food at the resort was amazing. From breakfast to lunch by the pool to dinner at their restaurant, I highly recommend staying here. There is beach access and a trail you can walk on right up from the water. You can also use one of their bikes to go around the area too!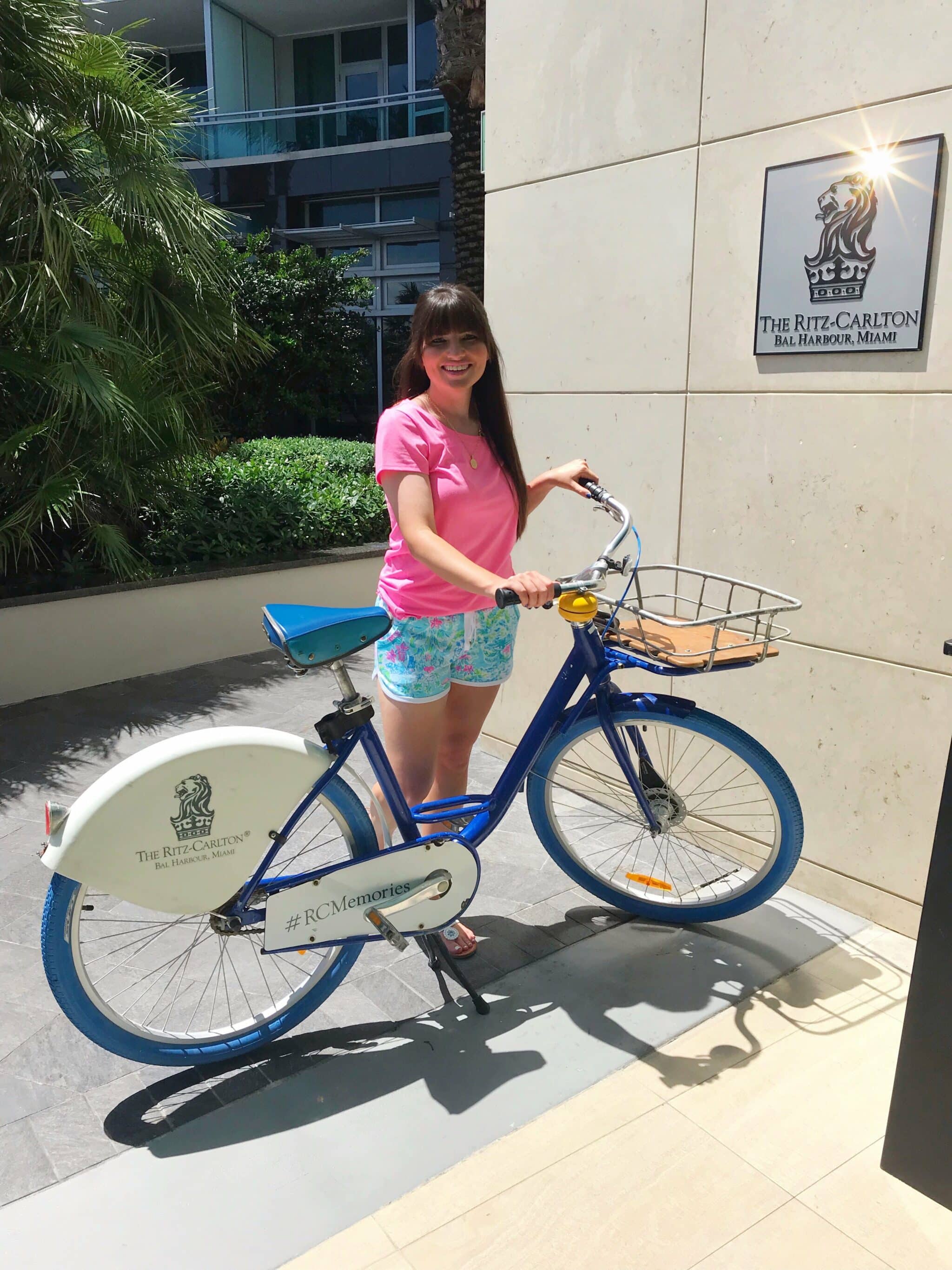 The views from the room were also one of my favorite things. Being on the tip of the harbor, you can watch the boats come and go all day and all night. I even saw a huge stingray in the water from the balcony the water! The water in Miami was that clear! The one thing I wanted to do and didn't was jet-ski! Maybe next trip! 🙂
For many readers asking, it was my first time visiting the area and found the atmosphere perfect! The weather was sunny and hot, but it wasn't humid. It made relaxing by the pool even more enjoyable! Overall, I plan to go back to Miami soon! Stay tuned for my next post about which restaurant was my favorite!
Do you have any places you love to go to the Miami area? Write in and let me know! 🙂 See more on INSTA too @heyitscarlyrae
xoxo