This post may contain affiliate links, which means I may receive a small commission, at no cost to you, if you make a purchase through a link!
Many of you have written in asking which photo editing app I use. Well, on my trip to Miami Beach, Florida I tried out this new app called Presco Overlay. It is awesome if you love to add something extra to your photos. The best part is you can layer as many different effects on a photo you want. My personal favorite is the Eclipse layer. I added it to this photo I took at the beach and loved how it made the photo even more fun!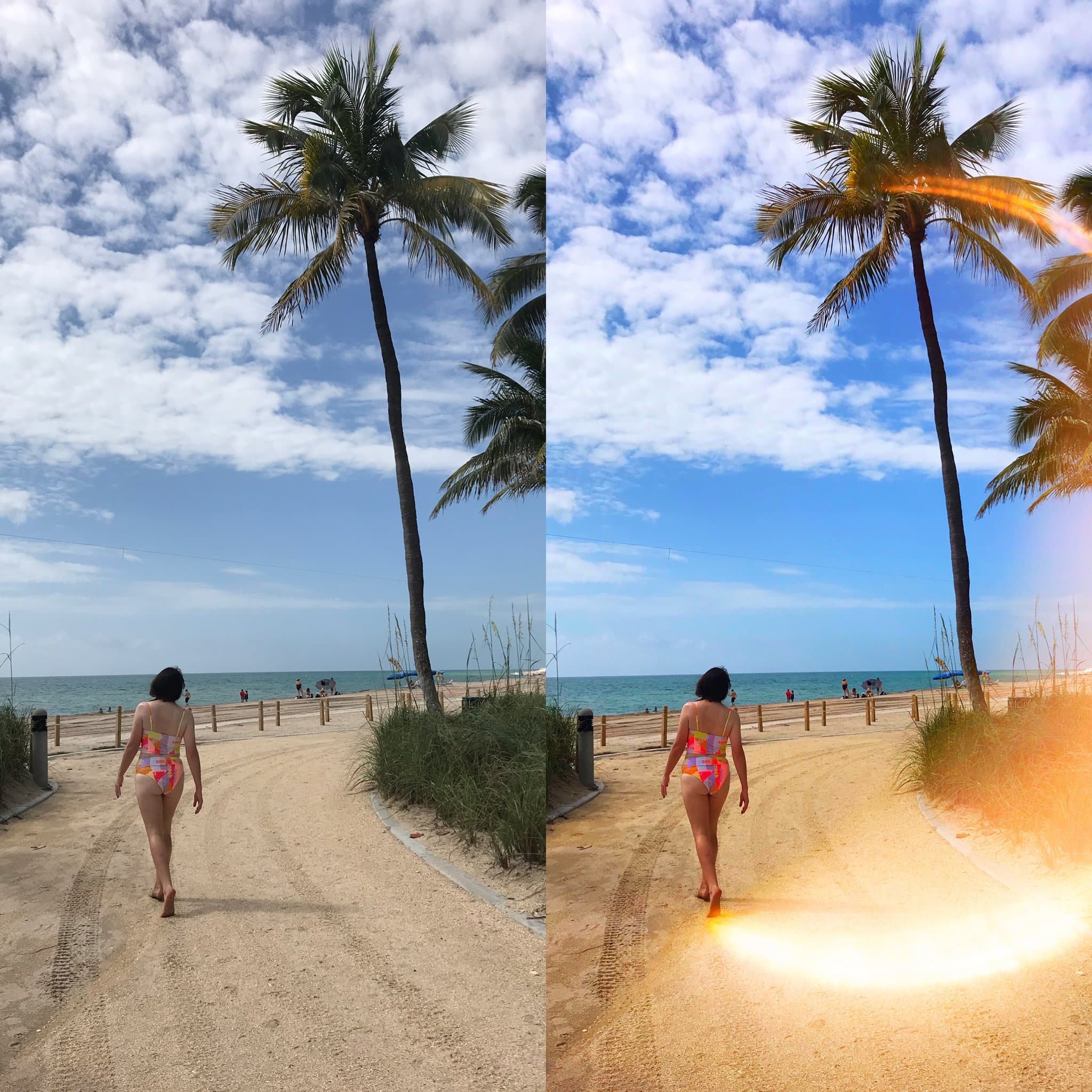 I will confess that out of all the apps I've used this one is one of the easiest. You can adjust the layers by using your fingers on the screen and make the layers as big or as small as you want. You can also put them wherever you want on the photo! Afterward, I went in and adjusted the exposures, added saturation, and contrast. It literally took a minute at most!
If you want to try Presco Overlay app CLICK HERE and share your photos with me! I definitely recommend getting this app! The results above speak for themselves! Go my INSTA to see more!
xoxo- HeyitsCarlyRae