This post may contain affiliate links, which means I may receive a small commission, at no cost to you, if you make a purchase through a link!
So many readers have written in and ask me what I think of the Lilly Pulitzer brand. Well, I went shopping and found a Lilly store… My first purchase was, of course, their Karlie Romper.
It was a splurge purchase. The romper was $178 and I admit at first I was hesitant. However, I was so glad I did. I have worn the romper multiple times for many occasions. It ties across the waist and has lightweight sleeves. It makes it perfect even during the summer months. I dress it down with sandals or pair it with wedges and bold accessories to dress it up.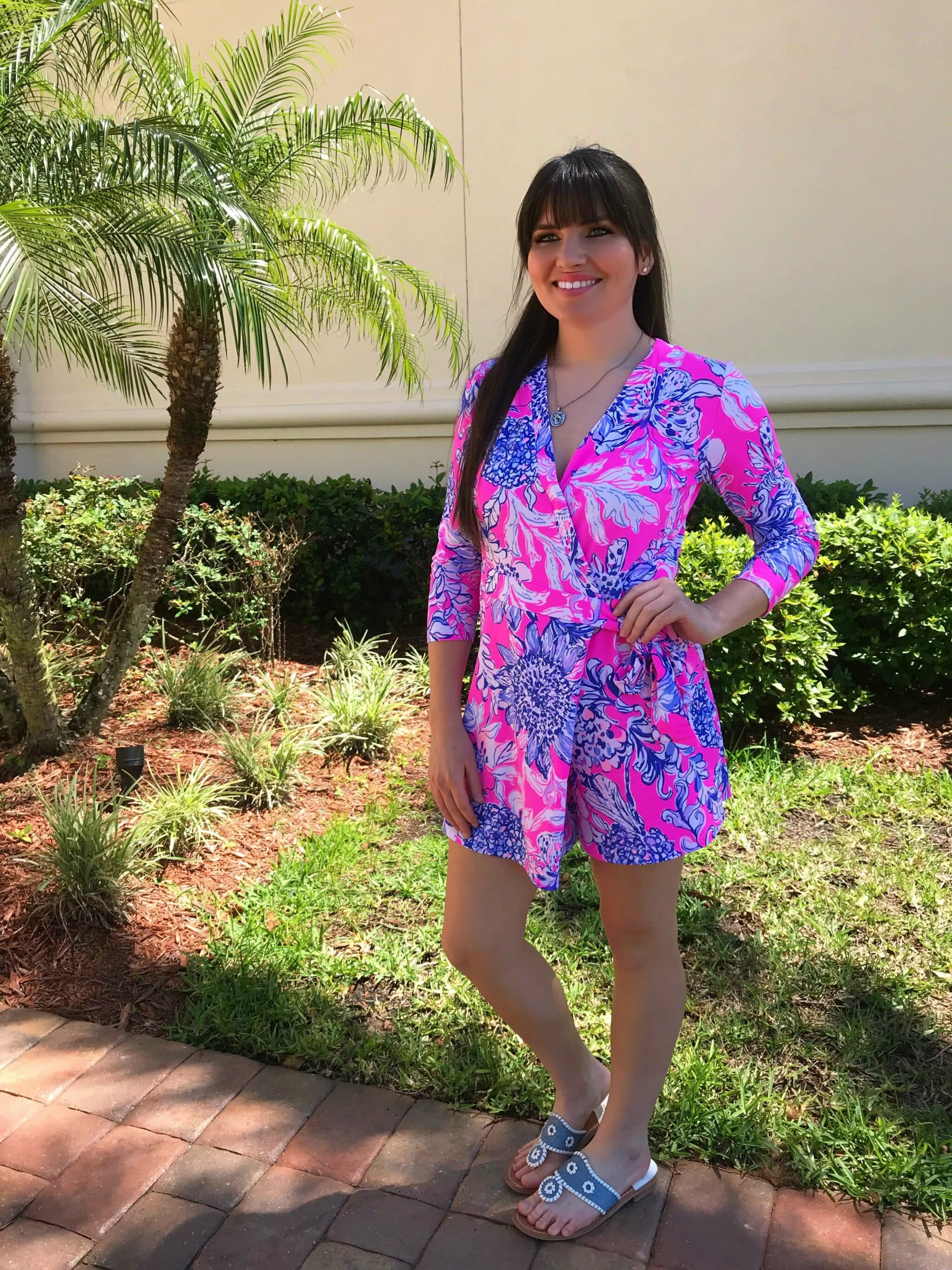 Now, many of my readers wanted to know how you can wear Lilly more than once. Well, my secret is how I wear it. Sometimes, I will add a denim jacket or a white cardigan. Other times, I wear it with flats. The great thing about is I can wear it different ways.
On washing the Lilly romper, I use a gentle cycle and a little bit of Woolite. It is essential to go easy when washing your items to keep the color vibrant!
In the photo above I paired my romper with Jack Roger sandals. Comment below what you think of my #OOTD and if you have questions, feel free to write in!
XOXO- HeyitsCarlyRae