I started summer off by doing this nail design! I got the new Essie nail polish and wanted to do a nail design that combined all the new neon colors!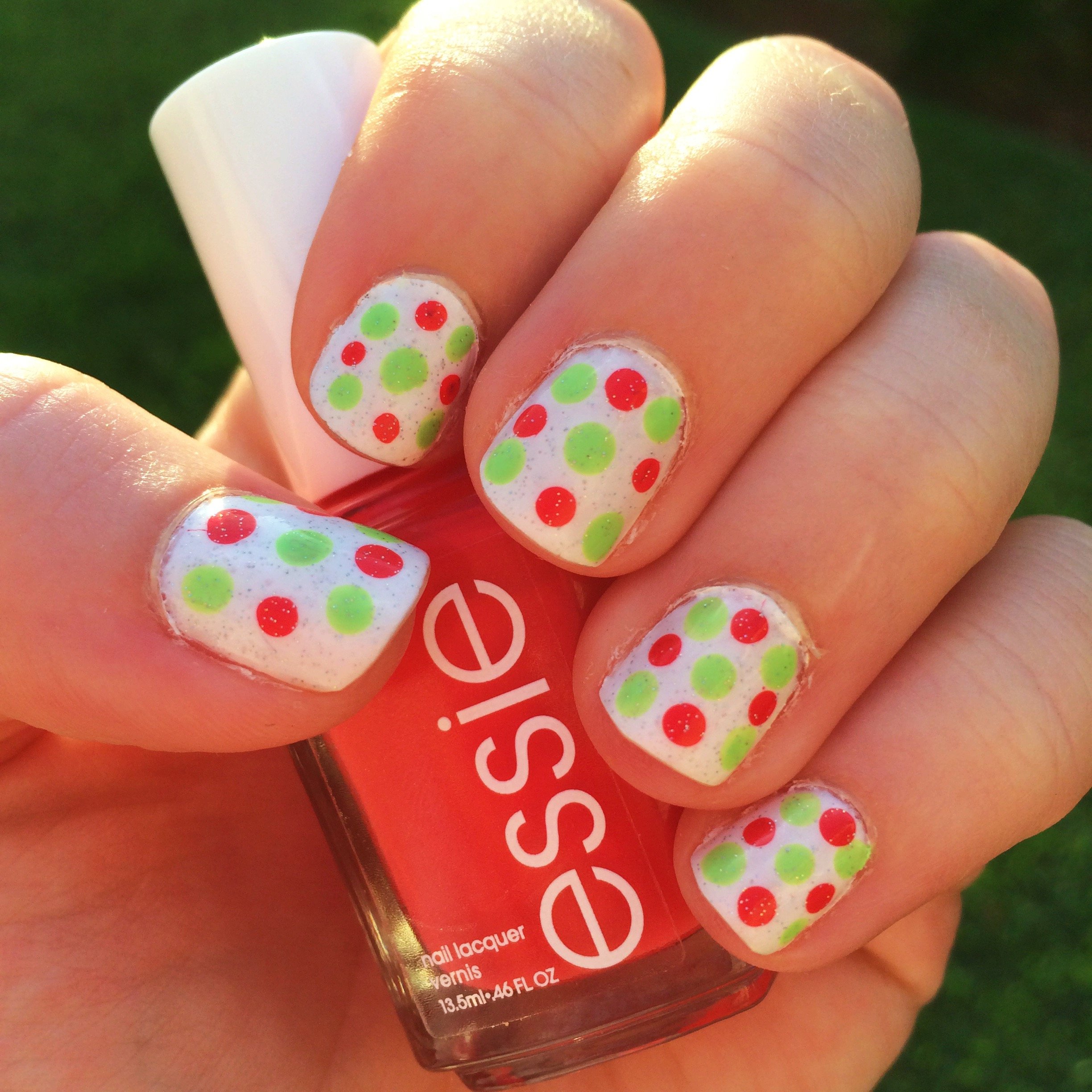 I was searching through Pinterest and found a polka dot nail design & got inspired!
I have to say I'm very happy with the way the nail design turned out & I absolutely love the colors for summertime!
Doing the polkadots weren't too difficult either! I used my dotting nail tool and dipped it into the nail polish. It only took me about fifteen minutes to do!
In case you didn't know I love doing my own nail designs & always get Pinterest inspired! Always let me know what new designs there are so I can give them a try!
What do you think of my new nails for summertime?!