This post may contain affiliate links, which means I may receive a small commission, at no cost to you, if you make a purchase through a link!
Today I couldn't help but give into my sweet tooth craving as I past yet another Dunkin Donut on my way to Disney. I finally gave in and went and got one of their chocolate sprinkle donuts! It was amazing!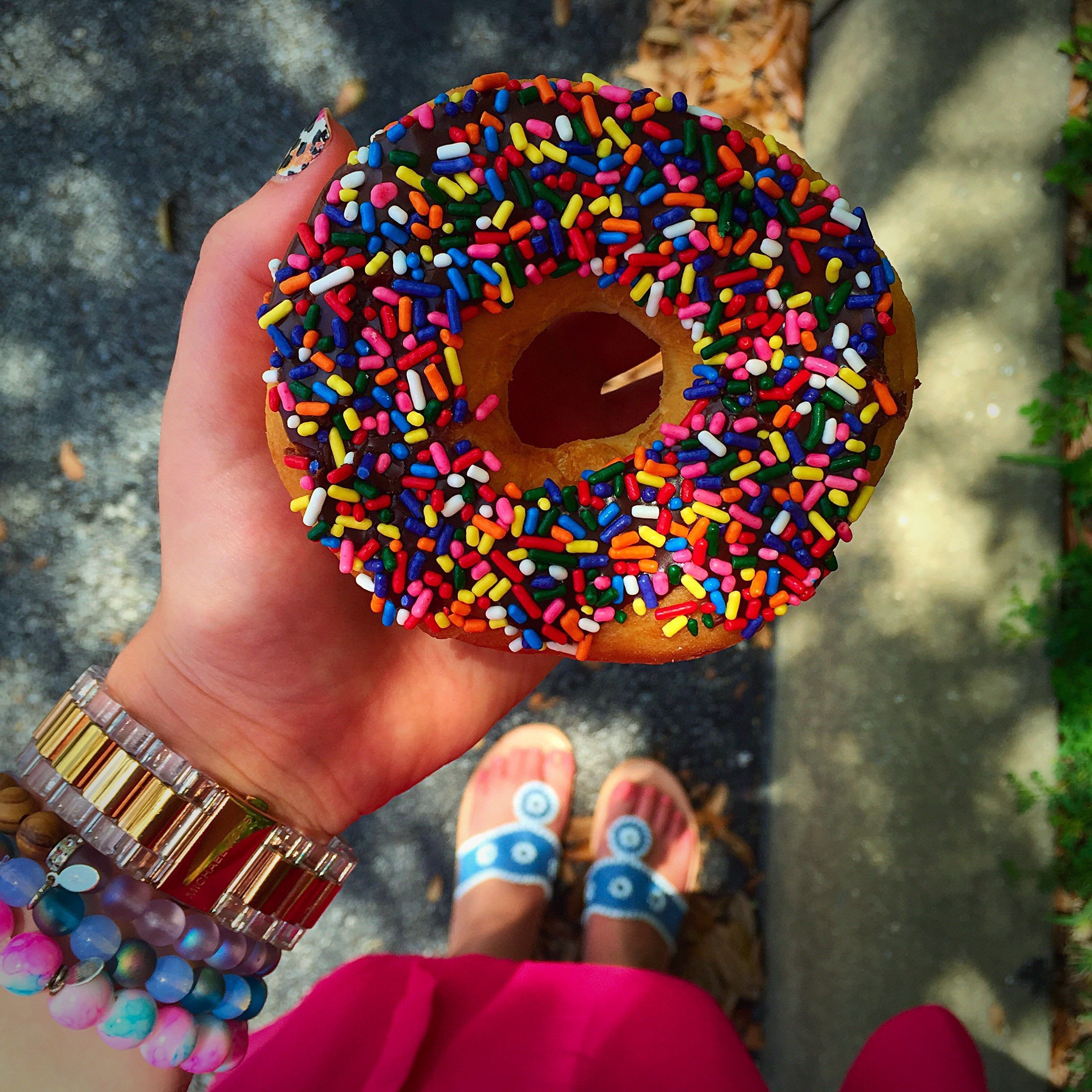 Sometimes you just have to give in to your sweet tooth craving and forget about your diet for the day… there's always tomorrow to eat healthy. 🙂
But today on my drive I just couldn't resist getting a fresh donut, especially Dunkin Donut! I got one of their fresh coffees to go with it and it was so good!
Donuts are a girls' best friend! Do you have a favorite donut?