This post may contain affiliate links, which means I may receive a small commission, at no cost to you, if you make a purchase through a link!
Yes Pleasseee come back later, I'm busy right now.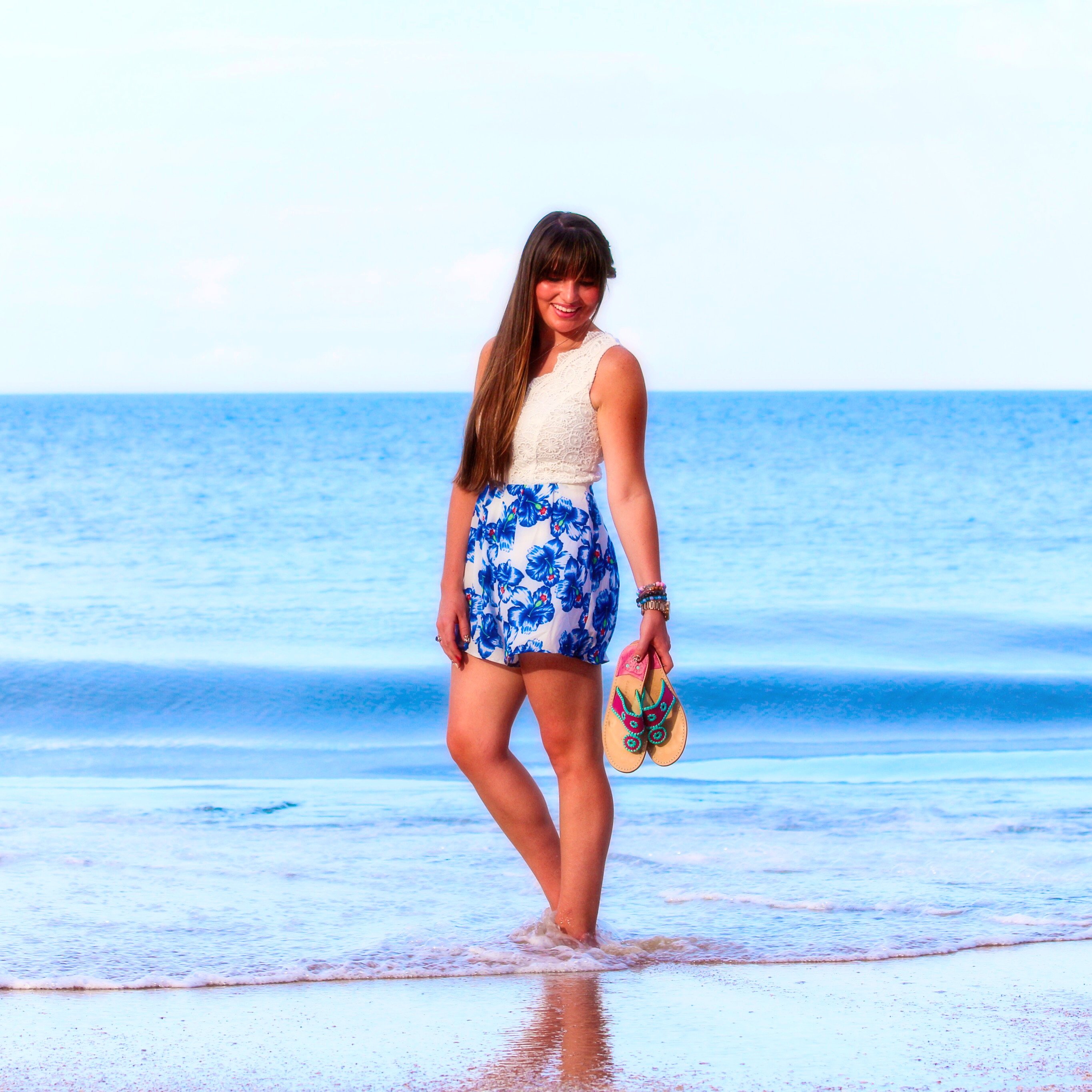 I went to my favorite beach in Florida today and the water was amazing (as you can obviously tell) and the sunset was gorgeous. The cool ocean breeze was so nice that I could never leave paradise.
It was so hard as I watched the sunset and know that I had to go back to reality. The magic of the ocean is breathtaking. The Florida beaches in the summertime is something you won't be able to find anywhere else. Searching for seashells and just hearing the waves always gets me recharged for the week.
I wore my favorite summer romper that I got for when I go to Hawaii later this summer but today it was an occasion I had to wear it early ;)! I had of course my favorite accessory JACK ROGER Sandals & my lucky Gbead bracelets to match!
I was so glad that I had a chance to go to the amazing Florida beach today… Do you have a favorite beachside getaway?