This post may contain affiliate links, which means I may receive a small commission, at no cost to you, if you make a purchase through a link!
Make Them Wonder Why You're Smiling Outfit of the Day!
So I just got this new outfit & I think it's the perfect summer fun outfit! I couldn't help but laugh when I took this picture because of how gorgeous this outfit made me feel!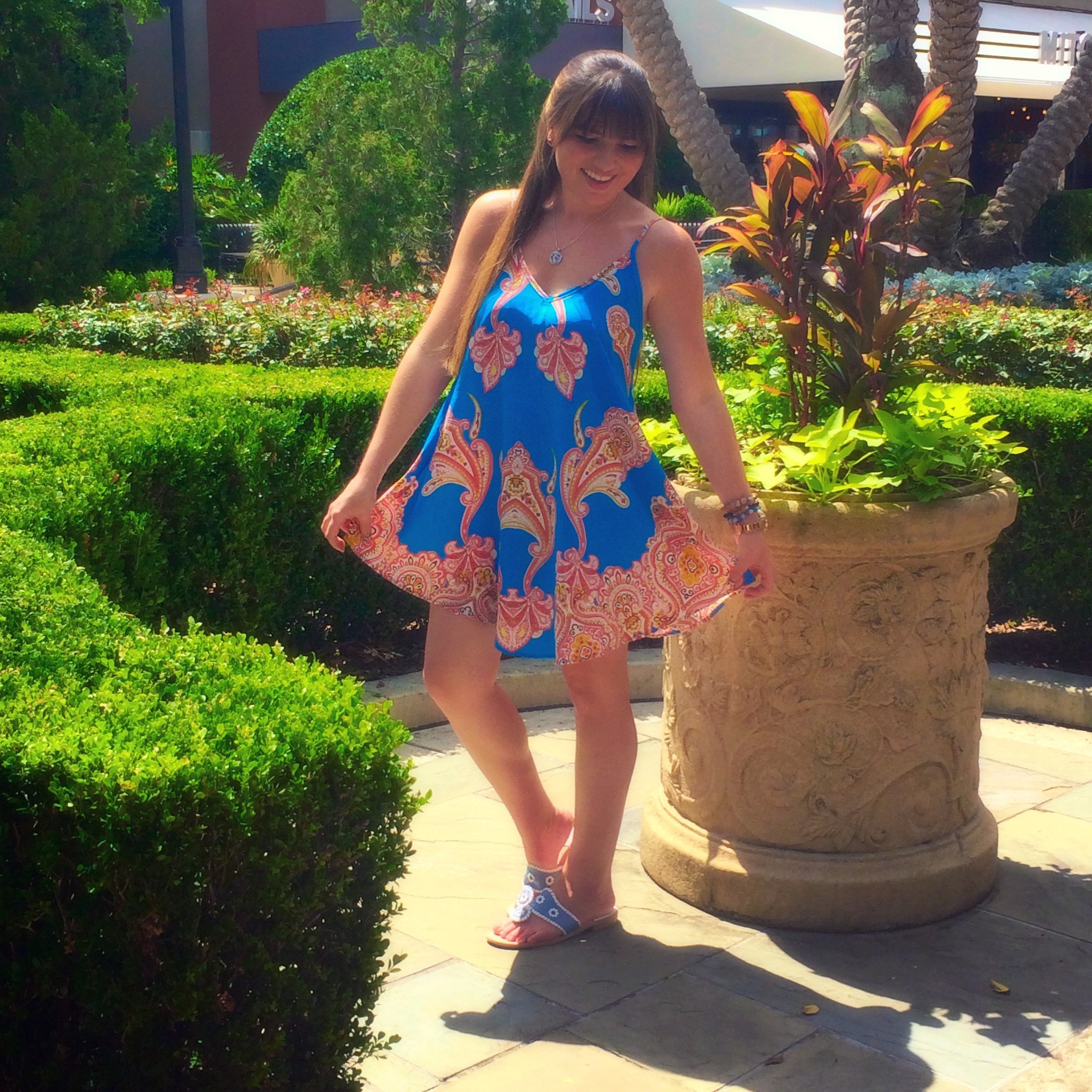 The shift fit of the dress with the flare bottom is a perfect dress pick! I love that I got this dress! The bright blue color is my favorite color and the added paisley design adds a perfect touch that I love.
I paired it with the Jack Rogers I just got the other day that are now my new favorite sandals to wear with everything!
What do you think of this Outfit?!
YAY or NAY