This post may contain affiliate links, which means I may receive a small commission, at no cost to you, if you make a purchase through a link!
Lazy Summer Lovin' Outfit of the Day has to be one of my favorite looks!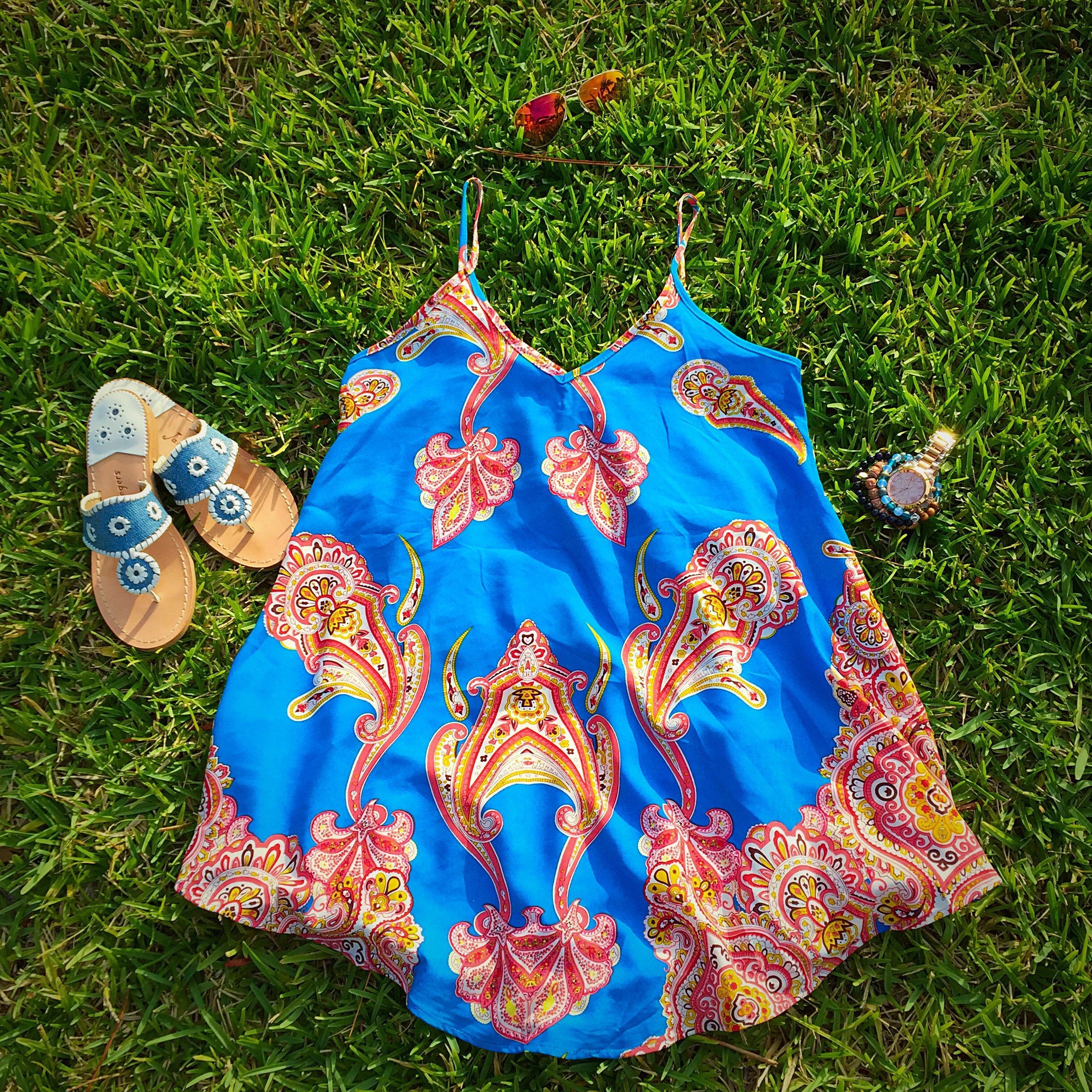 I just got those Jack Roger sandals and they paired perfectly with the dress I got today from the Original Piece Boutique online!
The trendy Ray-Bans that I got last year before they became so popular ended up pairing perfectly with this look! I even added my favorite MK watch & GBeads I just can't live without.
The color of the dress has to be my favorite for summer and the trendy paisley print is like nothing I've seen for summer! I can't wait to put this whole outfit on tomorrow!
What do you think about my new look I just got?
Would you rock it?!