This post may contain affiliate links, which means I may receive a small commission, at no cost to you, if you make a purchase through a link!
It's summertime & I love the warm summer weather!
I just got this romper… yes it's a romper (OMG)… with the trendy off-the-shoulder sleeves! The added lace on the bottom of the sleeves are my favorites!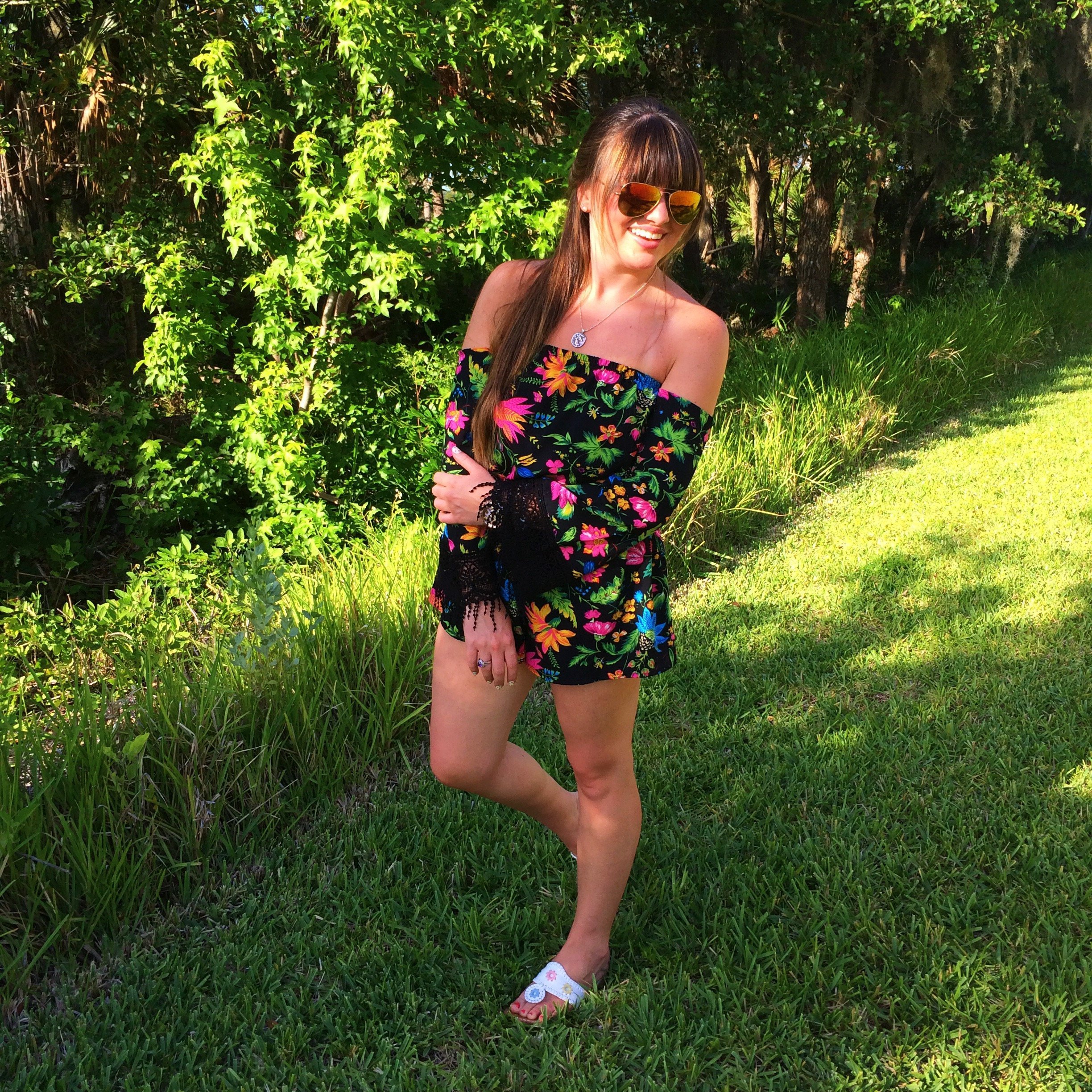 I love the gorgeous bright colors too! It definitely makes you look tan for summer, which every girl knows is a huge plus.
I decided to rock it casual with the colored Ray-bans & Jack Roger sandals that I can't seem to get enough of!
What do you think of this romper?!