This post may contain affiliate links, which means I may receive a small commission, at no cost to you, if you make a purchase through a link!
So I can't tell you how excited and thankful I am to all my followers! I just HIT 30,000 on Instagram & it's thanks to all of YOU!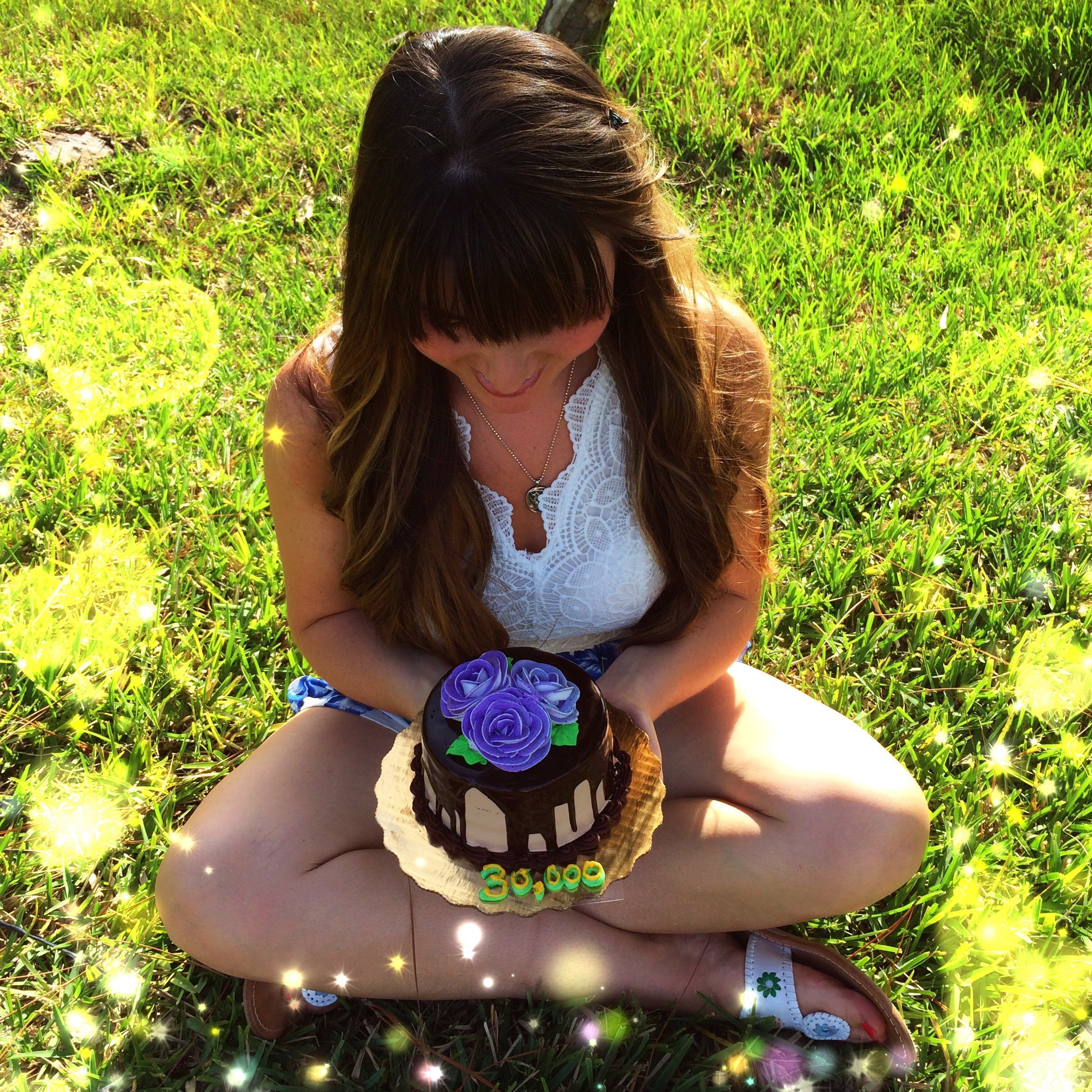 I got thrown a surprise party (because everyone loves an excuse to throw a party) & had the best chocolate cake ever! I wore my new romper I just picked up at the Original Piece Boutique online & was so excited!
Of course I wore my Jack Rogers and I had to give my hair that beach look for summer!
I'm so excited about all my followers! Stay tuned for more because I'm never slowing down on my Fashion Selfies! 🙂