So I just got this romper yesterday from the Original Piece Boutique and had to share it with you all!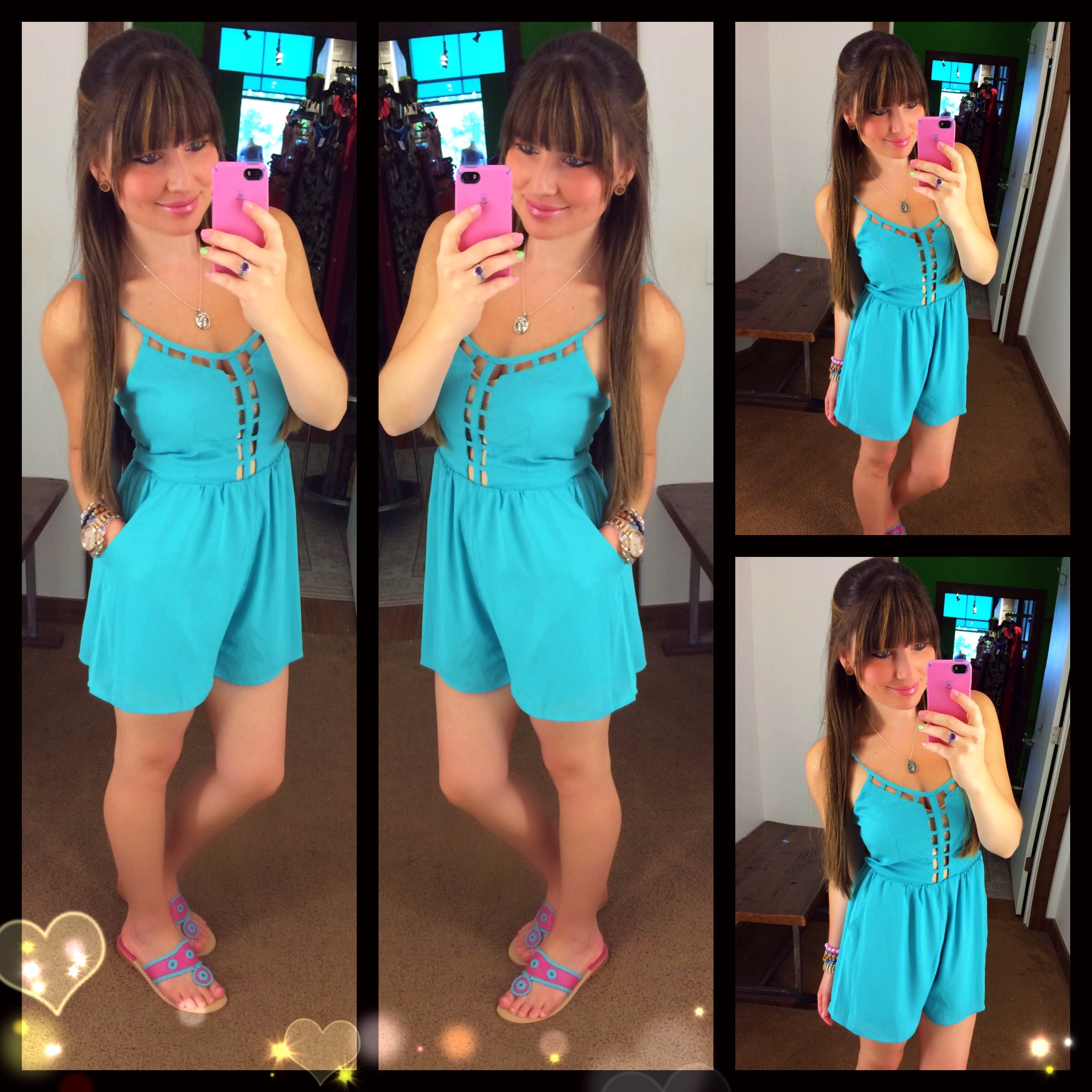 The center cutout and pockets make this my favorite romper of the summer! Not to mention the gorgeous mint color!
I paired it with my favorite Jack Roger sandals to give it a more casual look!
I'm becoming more and more of a fan of rompers for summer! They are so easy to wear and your outfit is ready in just one step!
Have you seen this romper on Pinterest like me?!
COMMENT your thoughts on it….