This post may contain affiliate links, which means I may receive a small commission, at no cost to you, if you make a purchase through a link!
September Book of the Month 2021 pick is…Kate in Waiting by Becky Albertalli! I read this book a few months back and absolutely loved the rom-com storyline. I have since read it twice! I did not need to think any further when deciding which book to pick for my September read!

The storyline of Kate in Waiting centers around BFF's Kate Garfield and Anderson Walker. They are constantly together and always consulting with each other about everything. However, when Matt Olsson shows up at their school…well, things change. With their long-distance crush no longer long-distance, Kate finds herself falling fast. The thing is so does Anderson!
Will their friendship last? Will Matt come between the once inseparable duo?
This book was fun, fresh, and SO CUTE! These characters are brought to life in a great way! I adored both girls. However, Kate is still one of my favorites. The cover is as cute as the storyline too.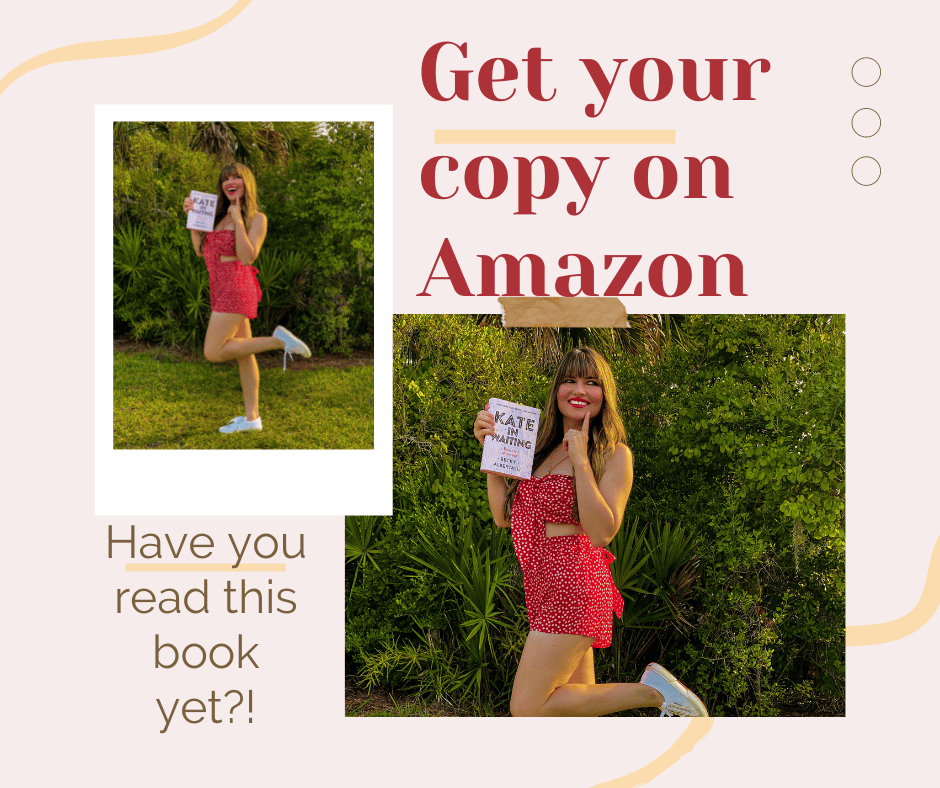 Have you read this book?
I would love to hear about what you read in August and what you plan on reading in September!