This post may contain affiliate links, which means I may receive a small commission, at no cost to you, if you make a purchase through a link!
So we aren't in spring officially so the big question is what trend to do on your nails. It's February so I wanted to get something done on my nails that is fall/winterish but still has a spring vibe.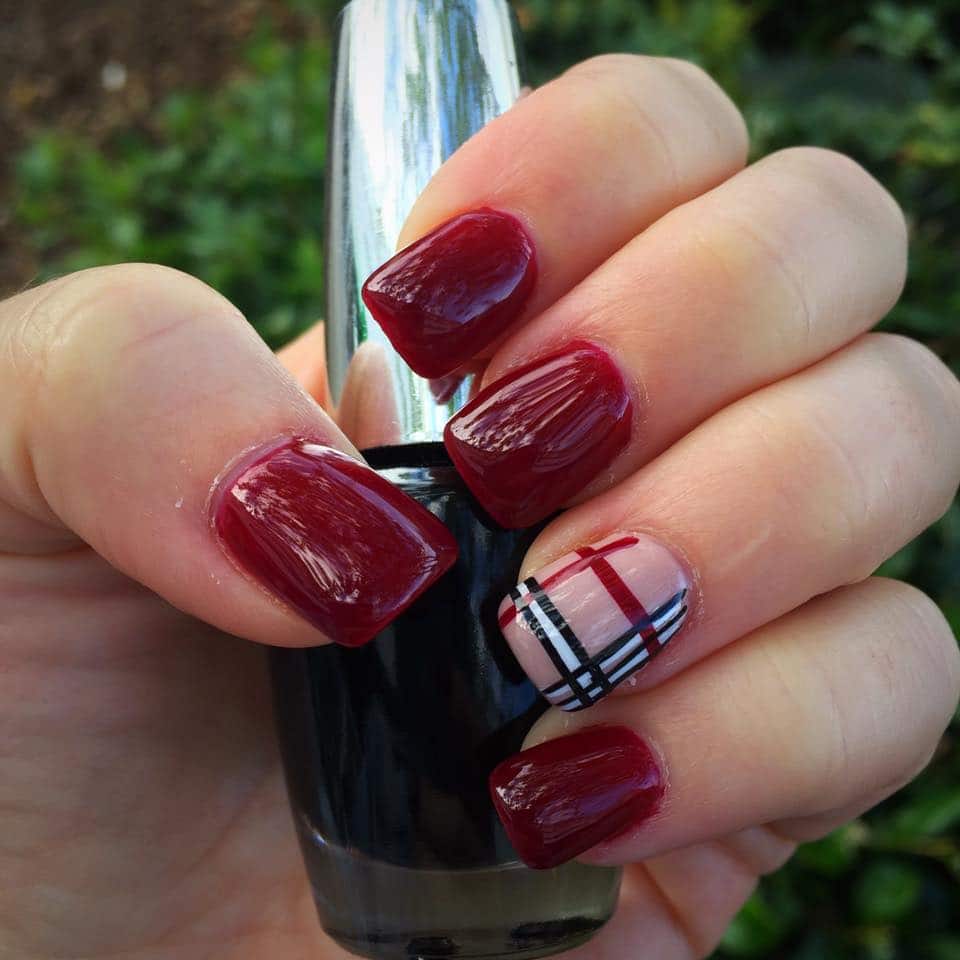 I love the oxblood red color because it's not a bright red but it's not quite a burgundy color. I decided to get that color and do the plaid accent nails. I decided to get the traditional Burberry inspired plaid on the nails because I've never had the traditional plaid before. I love this nail design because it's perfect for this time of year. It goes with all my 'transition' outfits and is the perfect nail design to take from day to night.
I absolutely love this nail design and I am so glad I got this design on my nails. Comment BELOW and let me know what YOU think of this nail design?! Have you join the PLAID CLUB?!
xoxo HeyitsCarlyRae