This post may contain affiliate links, which means I may receive a small commission, at no cost to you, if you make a purchase through a link!
Yes, I joined the ever-growing trend! I finally got a monogram necklace! I wore it yesterday with one of my favorite floral skater dresses & I got so many compliments on my necklace I had to share it with you all!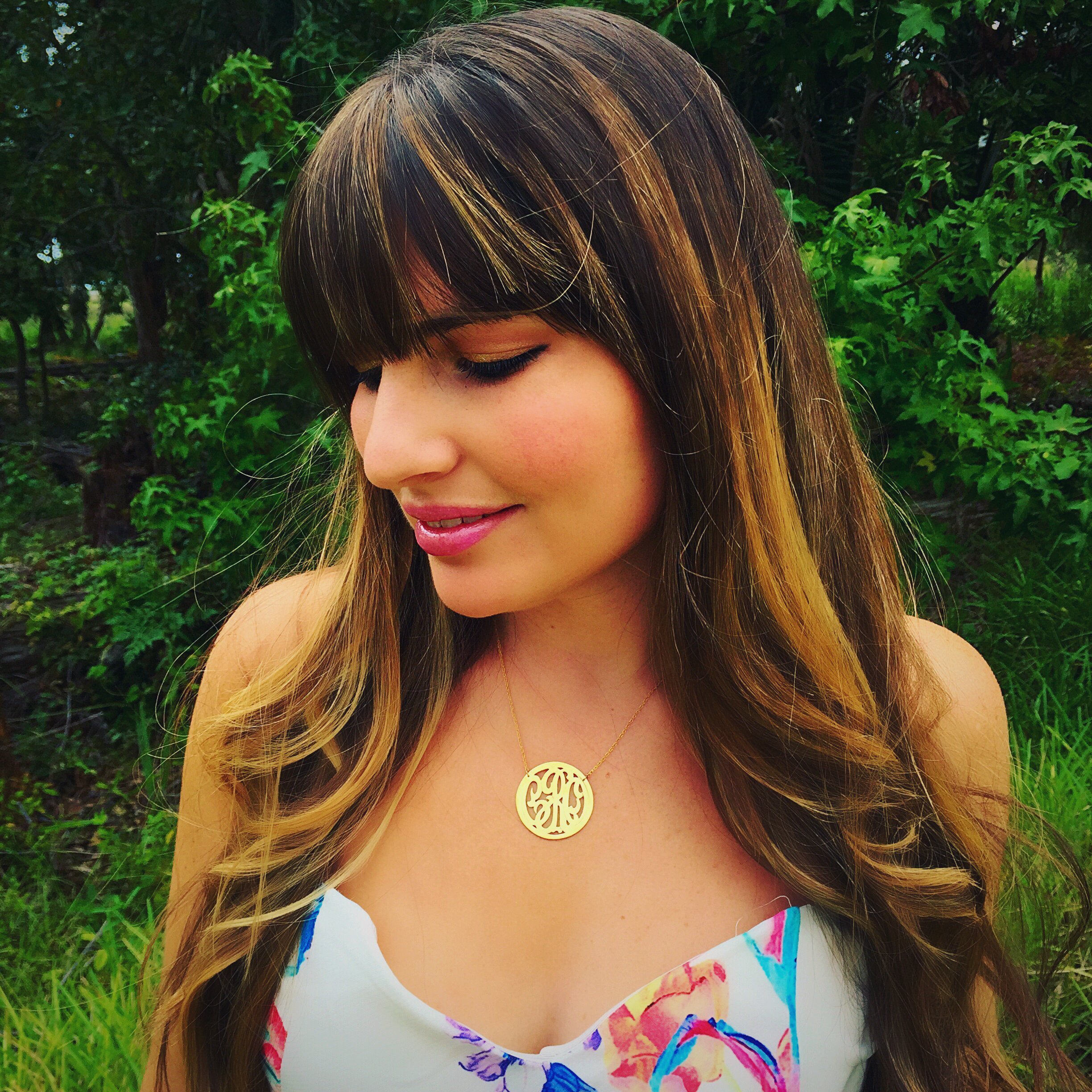 I got it from Jane Basch and it's one of my favorite necklaces ever! And yes a ton of celebrities wear the brand too, which is how so many people know of Jane Basch! I was going through a magazine the other day and saw the featurette of one of the monogram necklaces!!!
I'm so glad I decided to get gold as my first monogram necklace because it will go with all my new outfits for fall! And plus, I always mix and match silver and gold!
I have to say too it makes for the perfect gift! The designs are so customized that it adds that personalized touch everyone loves, especially me! 😉
What do you guys think of my monogram necklace?! Comment below and let me know!
Do you have one yet?!