This post may contain affiliate links, which means I may receive a small commission, at no cost to you, if you make a purchase through a link!
Lauren Weisberger Exclusive Author Interview is here. I am so excited to chat with Lauren about her latest novel Where the Grass is Green and the Girls are Pretty! As many of you know she also penned The Devil Wears Prada which I just read for the first time! So without further delay let's get started in today's chat!
I am so excited for Where the Grass is Green and the Girls Are Pretty. It centers around sisters! Tell readers more about what they can expect!
I've wanted to write a book about sisters forever, and of course, this one is inspired by my relationship with my own sister, Dana. Who besides your sister is going to tell you that your new dress makes you look like a wildebeest? Or have your back when the world of public opinion turns against you? Peyton and Skye are those sisters: the ones who tell each other exactly how it is…until something horrible happens and they can't. Or won't.
What is it you are most excited for readers' to read in Where the Grass is Green and the Girls Are Pretty?
One of the questions that I loved exploring in this book concerns parenting, and specifically parenting in these uber-wealthy and competitive suburbs. How much is too much? And when does it cross the line?
Do you have a favorite chapter you cannot wait for readers to read?
Yes! Without giving too much away, I ask you to imagine what it would feel like to be on the treadmill at your gym, mindlessly channel-surfing and fervently wishing your hellish run was almost over when a breaking news story comes across your machine's TV and threatens to ruin your entire life…
I love the cover! It is such a signature Weisberger design. Are you involved in the naming of your books and the cover design?
Yes! It's one of my favorite parts of the whole publishing process. For this title, I did a Zoom with all of my best college friends, and as soon as we started brainstorming hair bands and lyrics from the '80s, I knew we had it. Then I work with my incredible team at Random House, and we go back and forth on cover images, font, colors, mood, etc., until we all agree we have it just right. I'm so happy to hear you love it—I do too.
Take us through a day in your life when writing. Do you have a set schedule, or do you write when words come to you?
Years ago, I was much more free-spirited about writing schedules. I'd work late and then sleep late, or write for three straight days and then take four off. But then I had kids, and that all went straight to hell. Now, like most moms, I write in little windows of time that revolve entirely around my kids' schedules.
Before I let you go, tell us what else you are up to?
I'm so excited to meet readers (via Zoom this year) and hear what they think of the book. Hopefully, after completing my full vaccination round, I'll get to travel a bit this summer. And then it'll be time to start writing the next book—I already have a really fun idea.
Get your copy of Where the Grass is Green and the Girls are Pretty on Amazon!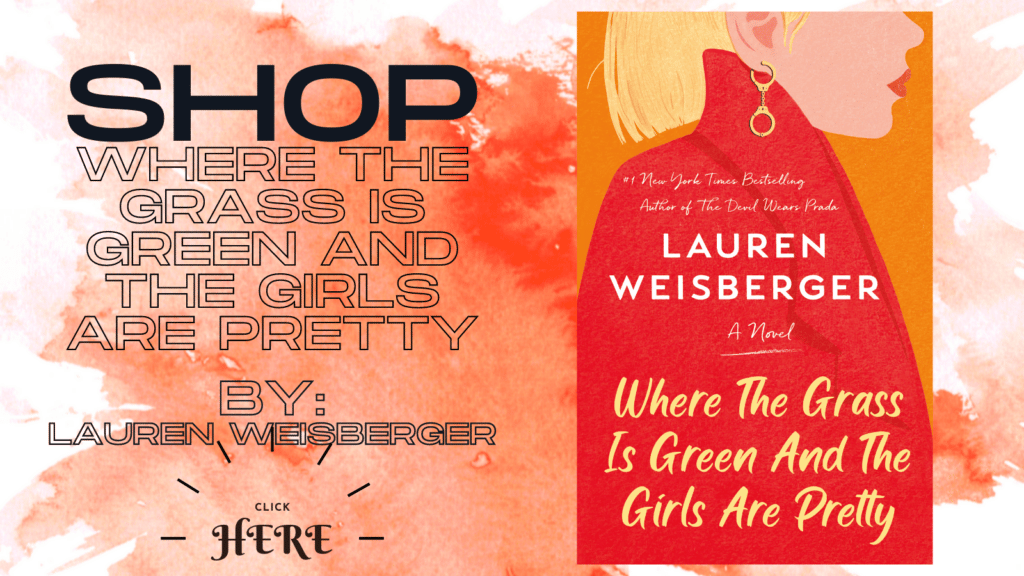 Don't forget to check out my feature on Feedspot's Top 100 YA Book Blogs!