This post may contain affiliate links, which means I may receive a small commission, at no cost to you, if you make a purchase through a link!
As many of you know from my Pinterest, I love tattoos. Do I have one? No. Not yet anyway. It isn't that I'm scared of actually getting one. I'm scared of getting a design and changing my mind, deciding later I don't like it. It is how I stumbled upon Inkbox. This company designs temporary tattoos that last up to two weeks! The ingredients are natural, not tested on animals, water-resistant develops in 24-36 hours, and is long-lasting. You can also upload a custom design on their site too to see if you like your tattoo design!
To start I ordered one of their stock tattoos (the arrow pictured above to the right). I was excited to get the package and see what was included! The packaging was very fun and comes with everything you need when you open the Velcro packaging. You get the inkbox tattoo, an alcohol wipe, gloves, a cloth, and of course 'inkstructions.' Inside it tells you how long the inkbox will last, and what makes it fade. It is very helpful and very easy to understand.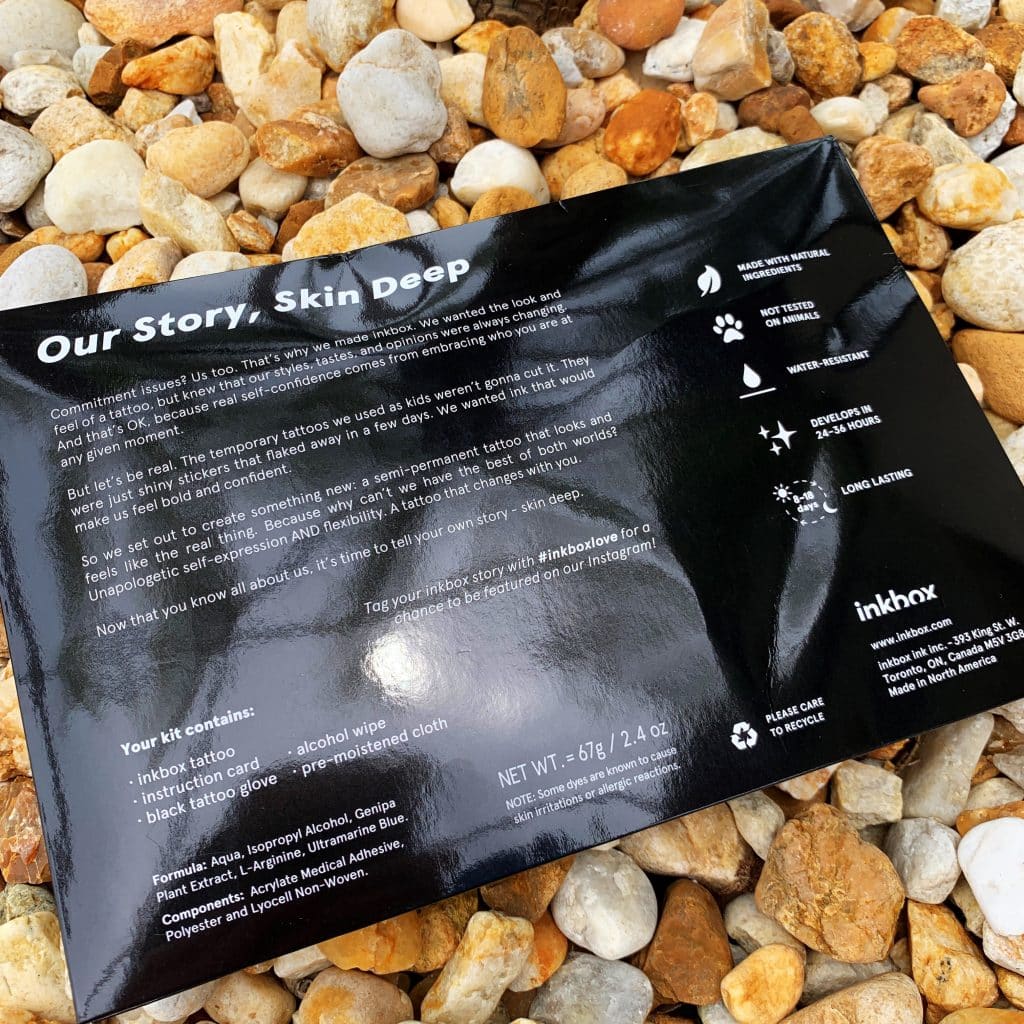 I admit when I first read the inkstructions on how to apply the tattoo, I was nervous. It was daunting to read. However, once I started it was easy to figure out. You stick on the inkbox like any temporary tattoo. Then, you stick it wherever you want on your skin. Next, you open the cloth and heat it in the microwave for 10-15 seconds. Using that you dab the cloth on the ink pad wearing gloves so the ink doesn't get all over. Afterward, you hold it on and press for 15 minutes. Once the duration is complete and you switch your position on the cloth, you can peel it off. Wait five minutes and wash the area to remove excess ink.
Don't panic, the ink will darken in 24-36 hours! Who else has tried Inkbox? If you have, write in and tell me your thoughts! I will be sharing photos of what my inkbox looks like on INSTA all week long!
xoxo- Carly-Rae