This post may contain affiliate links, which means I may receive a small commission, at no cost to you, if you make a purchase through a link!
I decided to start my weekend off on the bright side with this hot pink nail lacquer and tribal design. I was browsing through my pinterest nail board and decided to combine a combination of tribal designs and summer fun polka dots.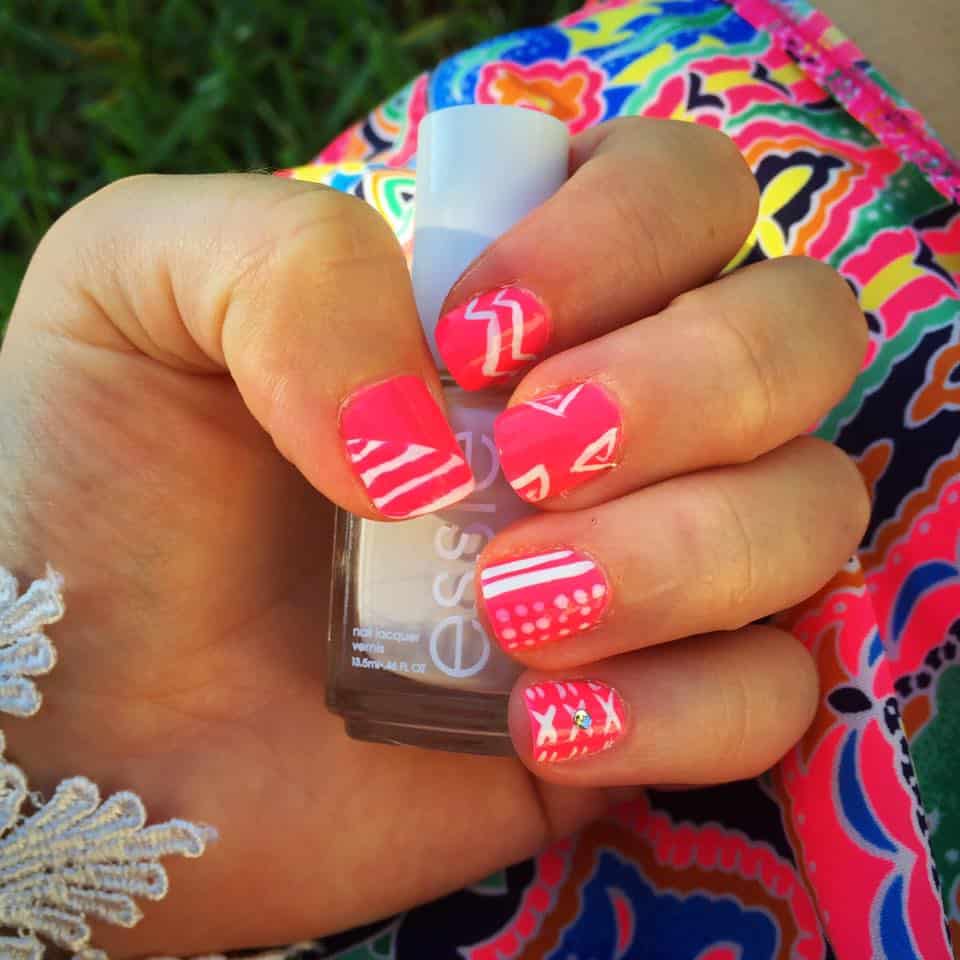 I have to say the hot pink color is my favorite for summer! It's by Aurora and has a gel effect that makes the color brighter and the polish last longer. I've had this design on my nails for almost a week and it's been chip free which of course we all love to know!
I would definitely recommend checking out the polish brand I know I can't wait to get more!
So what do you think of my nail designs I did?! COMMENT below and let me know!