This post may contain affiliate links, which means I may receive a small commission, at no cost to you, if you make a purchase through a link!
I first came across Jayne Ann Krentz's writing when I read Tightrope. The book had me on the edge of my chair, and I was an instant fan of this author. When I heard about Sleep No More, I couldn't wait for the chance to chat with Jayne Anne Krentz about it! Some of you may know Jayne under her pseudonym, Amanda Quick!
Jayne, welcome! So excited for you to join us! It's an honor! Tell us about Sleep No More.
JAK: This is the first book in my new series of romantic suspense, The Lost Night Files. Three women walk into an abandoned hotel—and lose an entire night to amnesia. The next day they are awakened by an earthquake and a fire. They barely escape with their lives. Then they discover that they have developed psychic talents. They created the Lost Night Files podcast to solve their own cold case.
What was your favorite part of crafting this novel?
JAK: It was fun creating the creepy Carnelian Sleep Institute. Let's just say you can check in…
How did you come up with the premise?
JAK: I have always wanted to write a story that revolves around an amnesia plot. This is it.
There are a lot of twists. How did you keep them all straight?
JAK: It's like juggling chainsaws. Interesting. There is a lot of back-and-forth work in the writing process.
Is there one character who's your favorite?
JAK: In my stories, romance is always at the heart of the novel, so I end up with two favorite characters, the hero and the heroine. But I admit I'm partial to Ambrose Drake in this book because he's a writer on deadline, and he's trying to finish a novel while investigating a murder he thinks he witnessed in a sleep clinic. Talk about stress. I can relate, except for the murder bit, of course.
---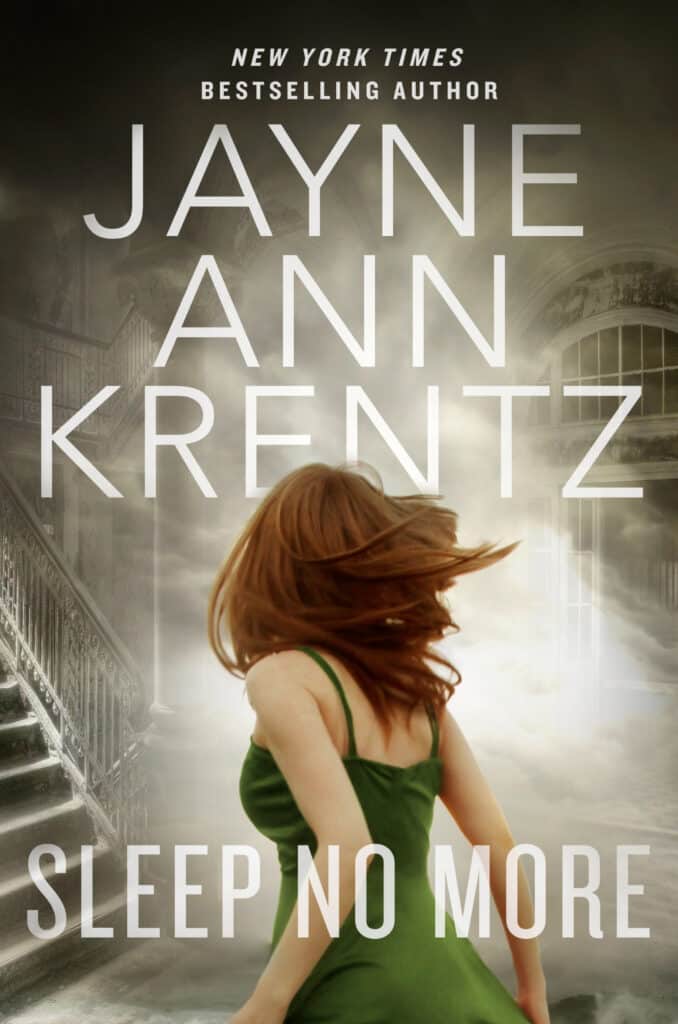 Sleep No More by Jayne Ann Krentz
Genre: Romance/Suspense
The story follows Pallas Llewellyn, Talia March, and Amelia Rivers, who bonded over a fateful day. Together, they follow darkness and solve a mystery.
Read more reviews on the book index here
Buy this Book: Amazon
---
You've sold over 40 million novels! How do you keep coming out up with new plot ideas?
JAK: I don't know. The stories just keep coming. I write them to get them out of my head, and then another one shows up.
Walk us through a day in your life while writing. Do you write in the morning, afternoon, or evening?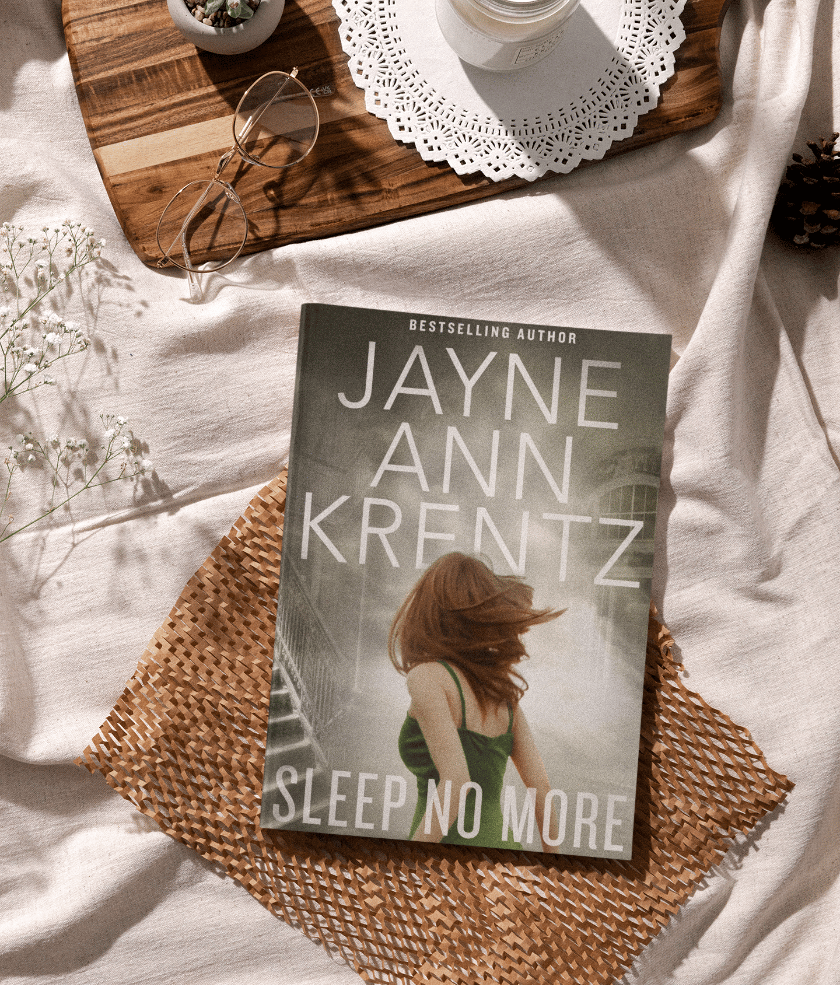 JAK: I'm a morning person. I get up at 5 am, spend some time with my husband drinking coffee and reading newspapers, and then I start writing. By noon I've used up most of my creativity for the day, so after lunch, I move on to the other work involved in writing – social media, research, editing, making notes for the next day, etc. In the evening, I look forward to a glass of wine and cooking dinner, both of which I find extremely therapeutic.
What can you tell us about the rest of the books in this series?
This is a trilogy. Each book will feature one of the three women who are trying to find out what happened to them during their lost night. SLEEP NO MORE is Pallas Llewellyn's story. She's an interior designer who is a bit clumsy because she tends to stumble over pools of dark energy that only she can detect.
If you could give your younger writing self any advice, what would it be?
JAK: Discover your unique writer's voice, and then play to your strengths. Believe in your voice because there will be times in this business when you are the only one who does. Oh, and it's okay to say "no."
Anything else you want to add?
JAK: Thank you for inviting me to chat about SLEEP NO MORE. Happy New Year!
Drop a comment below bookish besties! Let me know if you're a fan of Jayne Ann Krentz as much as I am!
Is Jayne Ann Krentz still writing?
Yes! Along the way, Jayne Anne Krentz has reigned as one of the preeminent authors of our time. She has a profound understanding of her readership's wants and needs within the romance genre, yet over time she learned to embrace her talent for other genres as well.
Are Jayne Ann Krentz and Amanda Quick the same person?
Jayne Ann Krentz has proven to be an incredibly talented and prolific author, with hundreds of novels under seven different pseudonyms. Today, she focuses primarily on writing under three of those pseudonyms: Jayne Ann Krentz for contemporary romantic suspense, Amanda Quick for historic romance adventure, and Jayne Castle for futuristic romance fantasy. No matter what name you pick up a book from her with, you can rest assured that it will be entertaining and captivating!
What kind of books does Jayne Ann Krentz write?
Jayne Ann Krentz has written an impressive number of romance novels in a variety of popular sub-genres. From contemporary to suspense, paranormal to historical, she has consistently produced quality stories that continually captivate readers with their captivating plots and imaginative worlds. In addition, she shattered the traditional boundaries of the genre by pioneering futuristic romance with her iconic Sweet Starfire novel – setting the stage for present and future authors to explore themes never before imagined. Jayne Ann Krentz is truly an icon within the world of romance literature, and her powerful influence can still be felt today.