This post may contain affiliate links, which means I may receive a small commission, at no cost to you, if you make a purchase through a link!
Elle Kennedy! Yes, she is joining me, and I'm so excited to have her chat with us! Elle has written many outstanding books, and she just released Misfit. I'm a huge fan of her books after being introduced to them on BookTok. When she agreed to join me, I literally started grinning ear to ear.
Welcome, Elle! I'm so excited to have you join us! Tell us about Misfit.
Misfit is the first book in the Prep series, which takes place at an all-boys boarding school for rich delinquents. It's told from multiple points of view and is full of twists, turns, and drama! You'll be invested in these characters all the way. The main couple in this book is RJ, the new guy, and Sloane, the headmaster's daughter.
The protagonist, RJ Shaw, is not a fan of rules but goes to an all-boys boarding school. What was your favorite part of crafting the character of RJ.
The best part about writing RJ was watching him come out of his shell. He didn't have much family growing up and became a loner by choice, so for him to find himself a family and realize how much they really mean to him was special. Plus, it was so much fun seeing him navigate this new environment surrounded by all these rich kids he normally would never interact with in his old life.
RJ is attracted to the headmistress's daughter. What was the hardest part of crafting their romance?
I think the hardest part was having them both lower their guards long enough to fall in love! RJ is a loner, and Sloane is hostile at times, so softening them up was a challenge at times.
Do you have a favorite character in Misfit?
It's really hard to pick just one! Sloane is so fearless and headstrong, and yet vulnerable. Fenn is adorable! And then you have characters like Lawson, where you just never know what he's going to do next. And how Silas puts up with him? There's more to that guy, for sure!
---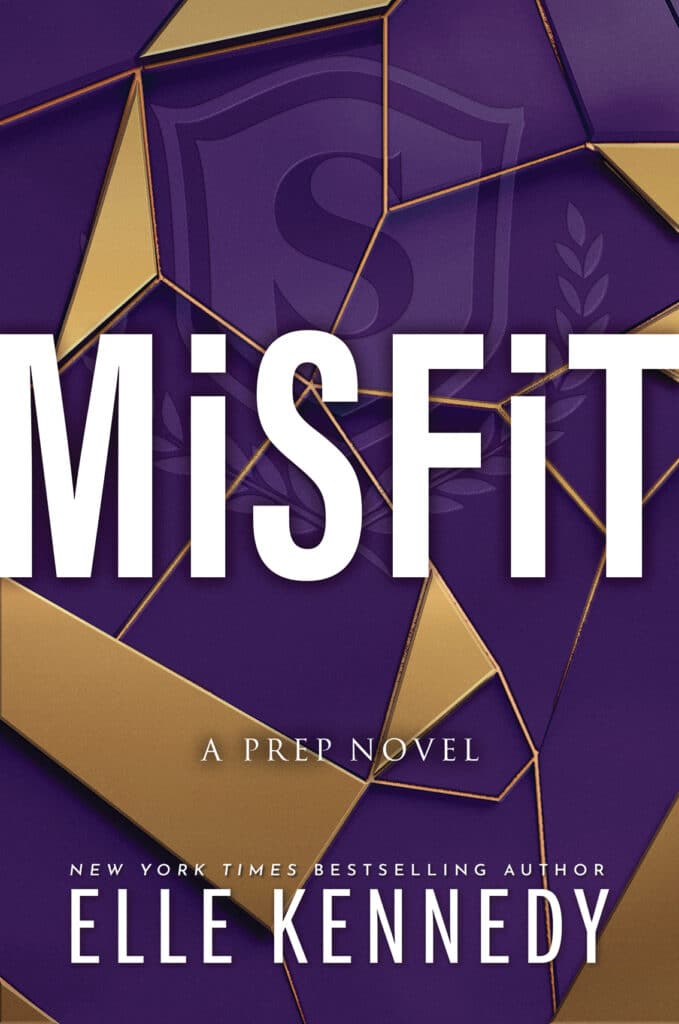 Misfit by Elle Kennedy
Genre: Romance
The story follows RJ, who belongs anywhere but a prep school. But with his mom remarrying a rich guy, that's where he ends up. He finds himself falling for a girl that is not for him, the daughter of the headmaster.
Read more reviews on the book index here
Buy this Book: Amazon
---
What inspired you to write this story?
I always wanted to go to a boarding school when I was younger, but my parents said no way. LOL So this was my way of vicariously living through my characters. I just started playing with the idea of what it'd be like and what sort of trouble one could get into there. Plus, I love thinking of new settings for stories and seeing what I can come up with.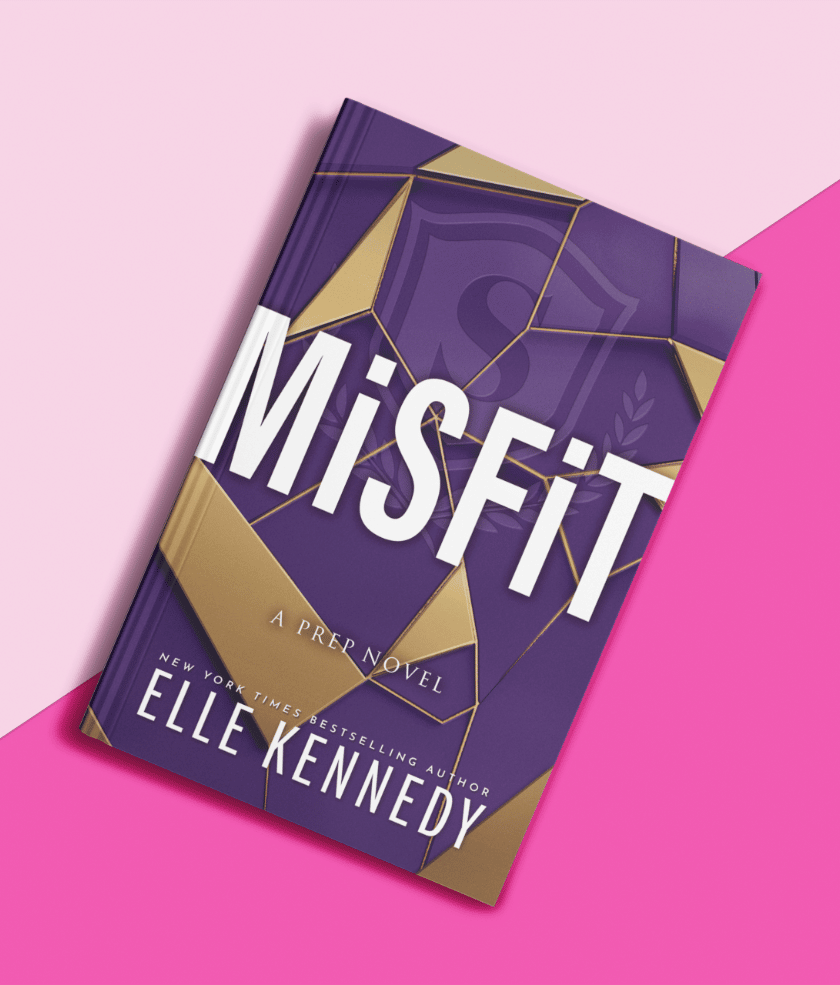 Will readers see a sequel to Misfit?
100%! The next book, Rogue, goes live on March 7th, and readers who enjoyed Misfit are NOT going to want to miss it! Rogue is Fenn's book, but it features multiple POVs again (Lawson! Oh boy, you're not going to want to miss his subplot…)
Let's talk about your writing process! Do you wake up early? Have to stick to a strict outline? Walk us through a day in your life when writing.
My writing process is pretty simple. I start with an outline. Sometimes it's detailed scene by scene (if I'm writing a book with suspense elements), and other times it's just a loose idea of who is in the book, what they are like, what major plot beats will take place, and how they get there. Once I start writing, a lot of what I've planned will evolve, but it gives me a good starting point.
Past that, I just require silence – if my phone rings or something jars me from the "zone," it takes a while to get back into that writing space. I usually just tell people I'll be MIA, mute my phone, and hide in my writing cave LOL. And I hate, hate, hate waking up early! I'm not a morning person at all.
Did you always want to be an author?
Yep! It's what I have wanted for as far back as I can remember. My mother jokes that I was telling stories before I could even write.
What's a fun fact readers may not know about you?
Hmmm. I'm Canadian. Most of my stories take place in (or around) American cities, so when readers find out I'm Canadian, they're usually surprised. I guess it explains my love of hockey romance, though! I'm also a true crime nerd, obsessed with my dogs, and would rather be on a beach than just about anywhere else.
Before I let you go, tell readers where they can find you on social media.
I am ALL OVER social media – find me on IG at @ellekennedy33, TT at @ellekennedyauthor, FB at https://www.facebook.com/AuthorElleKennedy, or they can contact me via my website https://www.ellekennedy.com
Be sure to comment below your favorite Elle Kennedy book! You can also let me know what you enjoyed most about today's interview!