This post may contain affiliate links, which means I may receive a small commission, at no cost to you, if you make a purchase through a link!
A Good Girl's Guide to Murder by Holly Jackson Review is here. The town of Fairview is haunted by the death of the gorgeous and popular Andie Bell, who was murdered by her boyfriend Sal Singh, who then took his own life. It's something that five years later, Pippa Fitz-Amobi can't seem to stop herself from thinking there's more to the story. Therefore, Pip uses the excuse of her senior capstone project to prove Sal was innocent.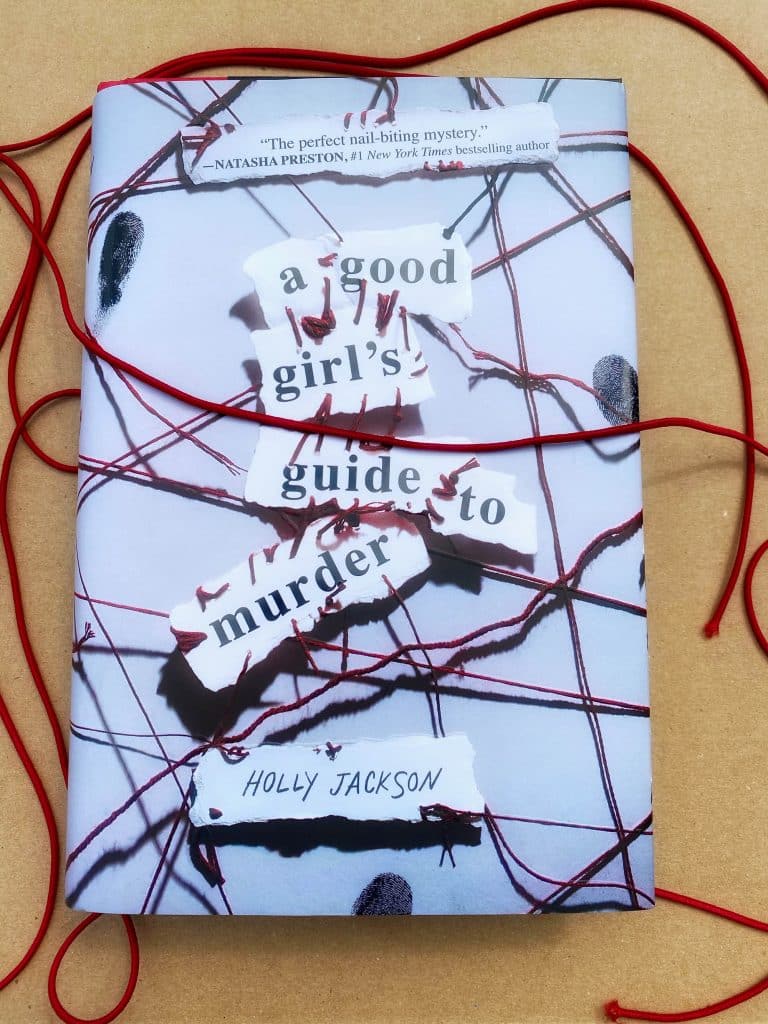 Little does Pip realize the real killer does not want anyone digging into this open and shut case. However, Pip is determined and seeks the help of Ravi, Sal's younger brother, for help. Pip has decided that Sal was too kind of a guy to ever hurt a fly. Pip knew him when she was younger because he was best friends with Naomi. Cara's older sister and Pip's best friend. But Pip soon learns everyone has another side. They don't show anyone.
Without giving too much away, Pip discovers Andie was also far from the innocent victim she was portrayed as in the media. Her home life was not healthy. Mr. Bell was emotionally abusive, leaving her and Becca (Andie's younger sister) with self-destructive behavior. Things get tricky when no one wants to talk, leaving more suspects than Pip expected. However, when things take a terrifying turn for Pip putting her life and those around her in danger. Will Pip proceed forth to ensure Sal wasn't the horrible monster portrayed in the media? What if Sal does turn out to be the murderer right as everyone suspected?
It's a game of guess who because Andie's body was never found. Only her car with blood in the trunk was ever recovered, leaving no trace of her. Sal was found dead in the woods from overdosing on pills and putting a plastic bag over his head. Is it even possible he was murdered?
The answers to these questions are all in the novel, and that is all I am saying in the review because if I say anymore, the mystery will be given away!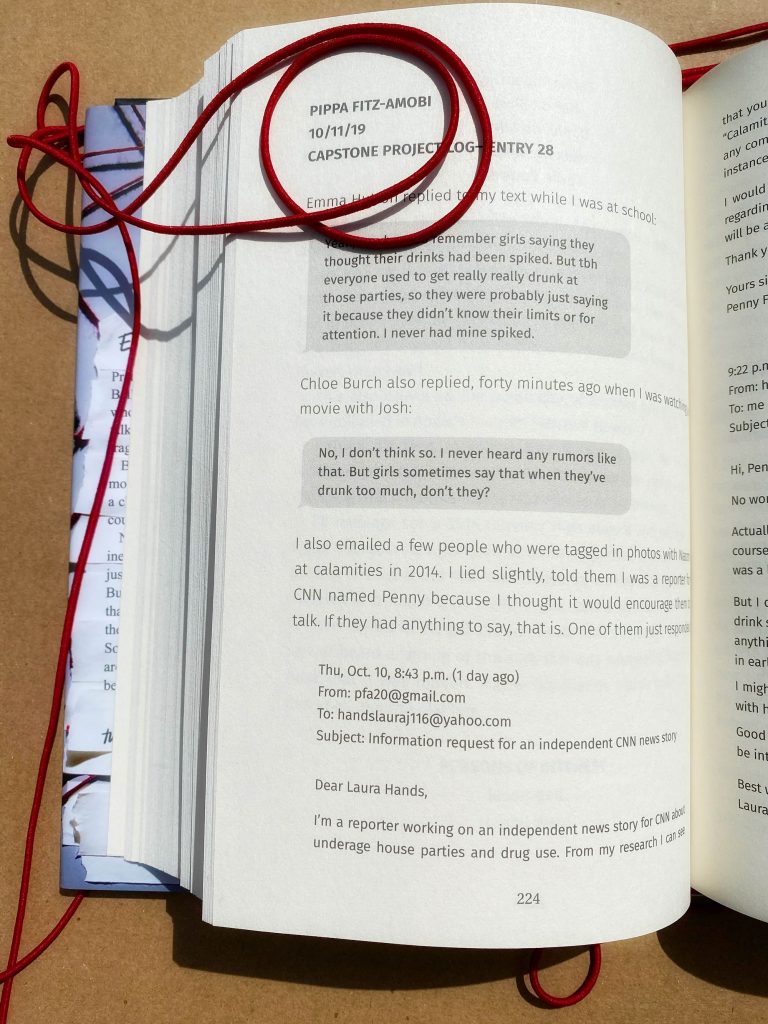 I have to say this book was a 5/5! Absolutely, I LOVED this story. It is intriguing, beautifully written, and made me turn the pages as fast as my eyes could read. I literally read this book in one day, and even that wasn't soon enough. Once you get started you have to know what happens! Holly Jackson did a great job on this novel. It's a combination of mystery, intrigue, and a little bit of romance that never hurts.
It was very fast-pace and wasn't dragging in descriptions. It was right on point, making me want MORE! I really enjoyed the capsule notes in between chapters, seeing Pip document her findings. I've never seen that before in a book, and I was surprised how much I liked that. At first, I thought it would slow the pace, but it only made it move faster.
Overall, I have to say if you don't have your copy of this book, go out and get it. You will not be disappointed. I thought it rivaled many mystery books I read and put this at the top of my list.
Have you read this novel? Want to get your book feature? Contact me! Also, don't forget to check out my feature on Feedspot's Top 100 YA Book Blogs!
Title: A Good Girl's Guide to Murder
Author: Holly Jackson
Pages: 387
Where to Purchase: Amazon, Barnes and Noble, Target, Books A Million
I rate it: 5/5