This post may contain affiliate links, which means I may receive a small commission, at no cost to you, if you make a purchase through a link!
Many readers wrote in and wanted all the details on the outfit I wore out and about in Miami Beach, Florida. My outfit was from Lilly Pulitzer. The shorts are the 'Chrissy Shorts,' while the top is the 'Etta Top.' I love this casual look because it is so comfy! The shorts have pockets and are so soft.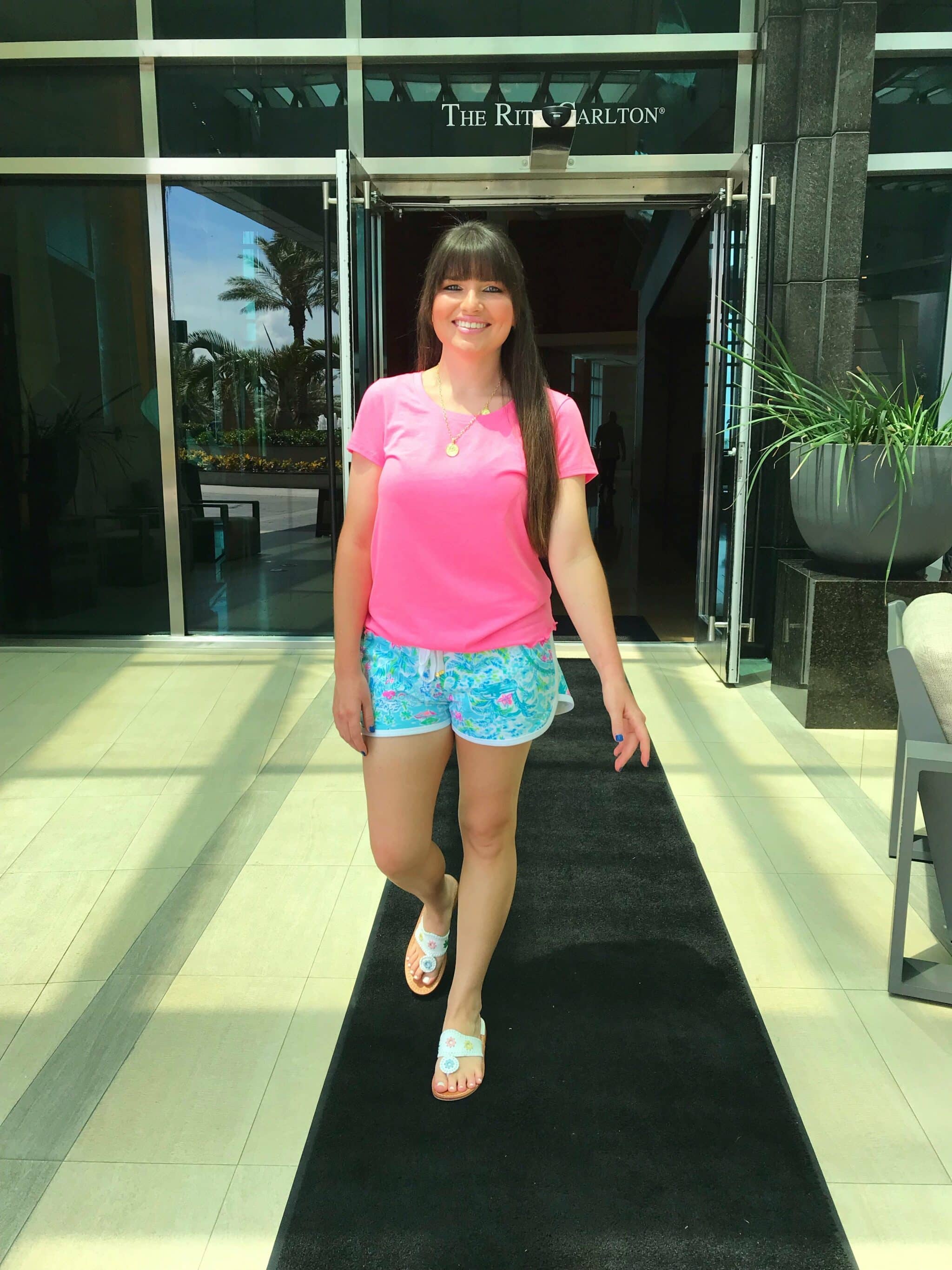 For my shoes I selected a pair of Jack Rogers. They are known as the white/bright. Jacks are super comfortable. I wore them the entire time I was in Miami, and they pair great with the Lilly outfit.
For accessories, I wore one of my favorite Ettika Jewelry necklaces. It adjusts and adds a touch a trendy to dress up this casual look. Overall, I definitely recommend getting this outfit for summertime.
xoxo See more on my INSTA! @HeyitsCarlyRae