This post may contain affiliate links, which means I may receive a small commission, at no cost to you, if you make a purchase through a link!
Today I was so excited to wear my new romper I just got from Original Piece online for $34.40! It paired perfect with my new converse sneakers I just got (yes I finally joined the trend)!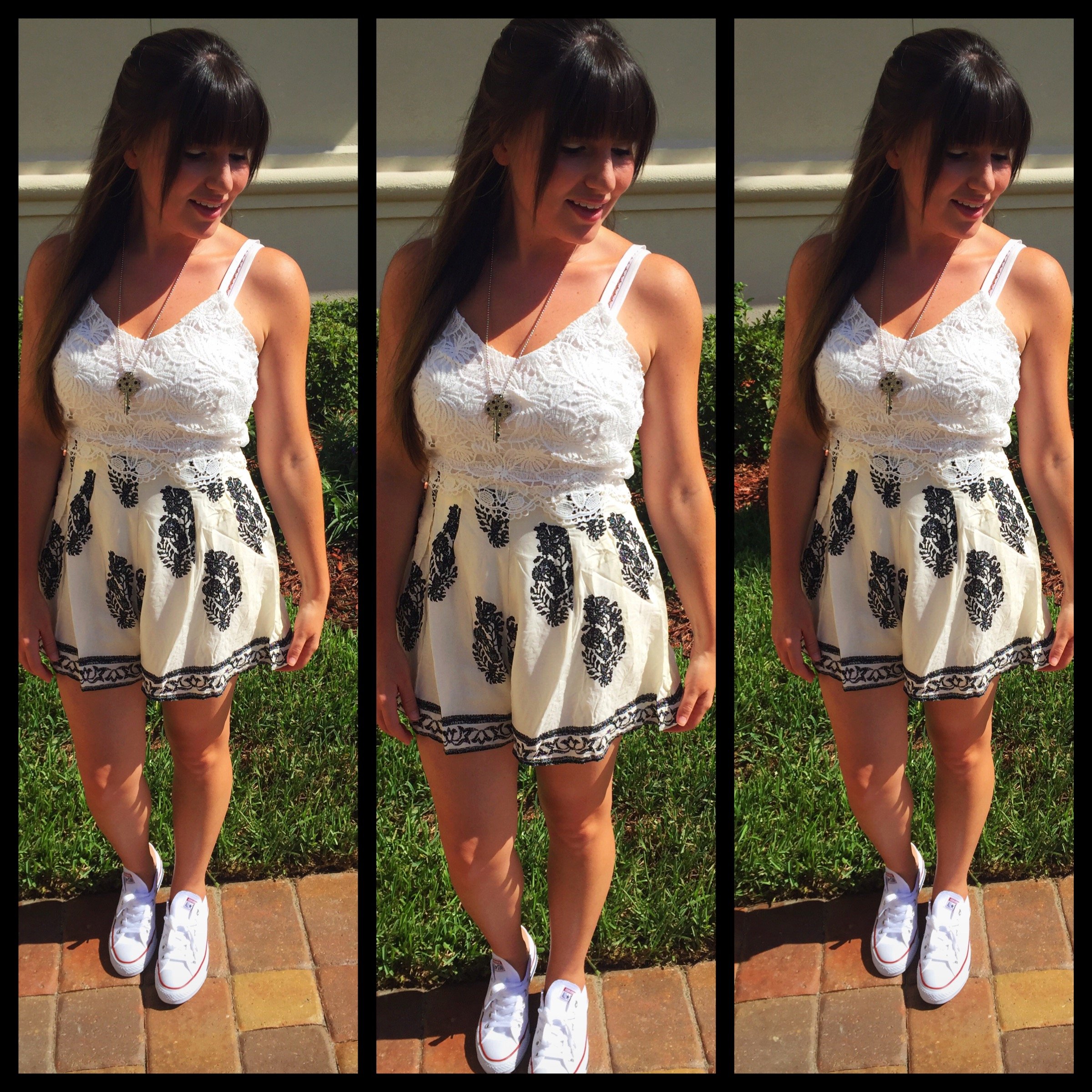 I love the adjustable straps and I especially loved the print because it incorporates the boho trend that's so trendy right now for summer/fall! I love how I can wear this romper in the fall too because of the print and color. I'm excited to do an oversized all black kimono with this look for fall!
I went for the casual vibe today by adding a 'pop' of accessories through my GKey Necklace and my new converse sneakers!
What do YOU think of this outfit of the day?! COMMENT BELOW and let me know!