This post may contain affiliate links, which means I may receive a small commission, at no cost to you, if you make a purchase through a link!
Today I was so exited to wear this new GKey: Dream Big. Sparkle More. Shine Bright. Gkey necklace! I LOVE the gold sparkle accented with black. It gives it a fun twist that goes with my new outfits!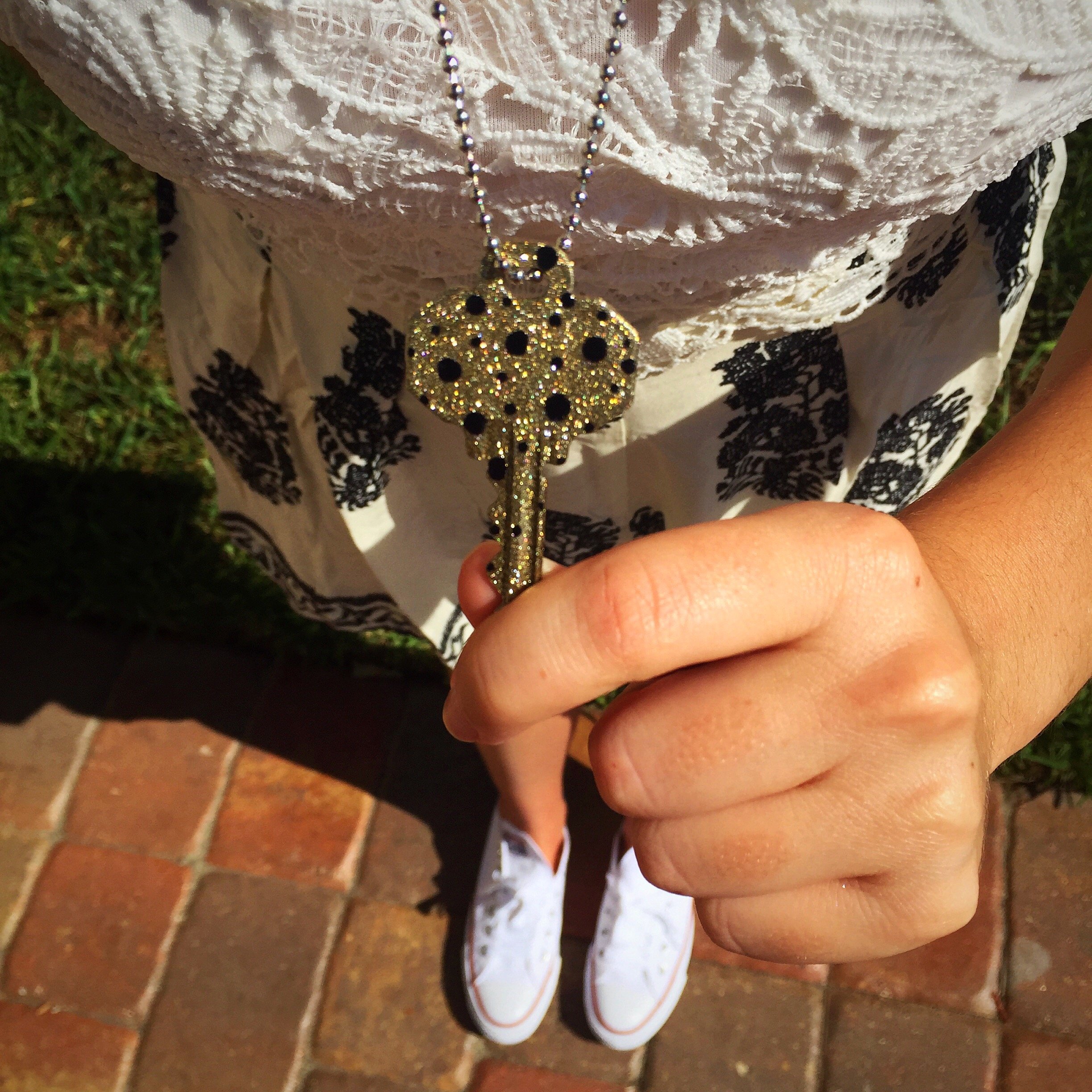 I also LOVE the sparkle! I always add a touch of sparkle to my looks and this Gkey adds a touch that is just enough to complete your outfit! The shape of the key is also one of my favorite designs!
Comment below what do you think of this GKEY?! Would you wear this one?!
Click on the image above to see more!