This post may contain affiliate links, which means I may receive a small commission, at no cost to you, if you make a purchase through a link!
So as soon as I saw this dress I absolutely LOVED it! I love the crochet detail and the nude detail. It reminded me of what all the celebrities are wearing on the red carpet and I couldn't help but instantly fall in love! Especially because this dress is less than $50!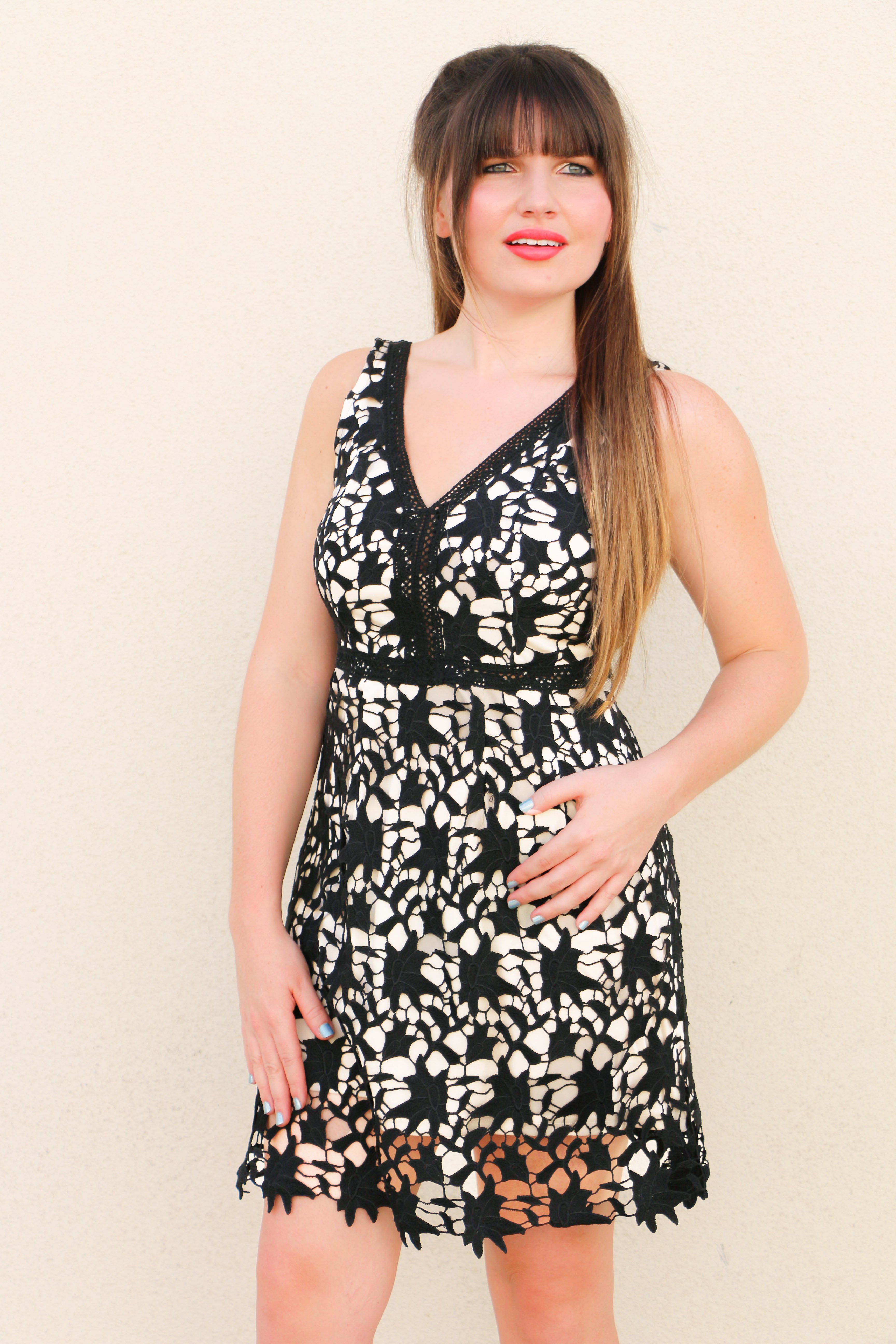 I've been searching for the perfect occasion dress and you know how when you actually need an occasion dress you can't find one? Well that's how I was for like a week shopping and then I saw this dress and knew it was the one I had been waiting for!
It's perfect for fall and even into winter because of the black detail. I even could do a simple pair of tights if I wanted to wear it to a holiday event and it would be perfect! Adding a simple black cardigan would even be perfect too for if it got chilly at the event!
What do you think of this dress? Perfect for an occasion?!?!?!
Comment below and HELP me decide!