This post may contain affiliate links, which means I may receive a small commission, at no cost to you, if you make a purchase through a link!
The Lions of Fifth Avenue by Fiona Davis is out now.
A "GOOD MORNING AMERICA" BOOK CLUB PICK!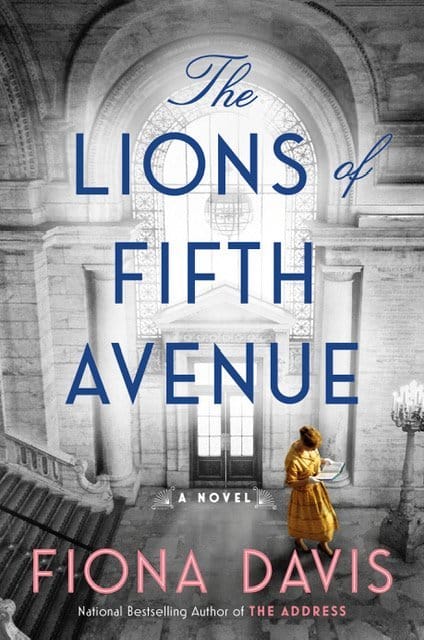 THE LIONS OF FIFTH AVENUE
By National Bestseller FIONA DAVIS
CNN, Best Books of August
LIBRARY READS Pick for August
NEW YORK POST, Best Summer Books
VERANDA MAGAZINE, Sip & Read Book Club Pick
"Davis delves into the history of the New York Public Library in this delightful mystery… Davis illuminates the world of special books through keen descriptions of the library and rare book dealers, while leading readers through the twin mysteries of the missing books. The characters and story are stellar, but the real star of the show is the library, which Davis evokes beautifully." —PUBLISHERS WEEKLY, starred review
"A literary mystery that's full of surprises."—MODERN MRS. DARCY
"Davis gives readers a mystery and a historical novel all in one absorbing tale."—LIBRARY JOURNAL
"Bibliophiles and fans of Naomi Wood and Paula McLain will especially enjoy this glimpse inside the history of the institution and the tireless dedication of those who serve it."—BOOKLIST
"A gripping and satisfying story for book-lovers the world over."—JILL SANTOPOLO, New York Times bestselling author of The Light We Lost
"The magnificent Fiona Davis has written a page turner for book lovers everywhere!…This is a story of family ties, their lost dreams and the redemption that comes from discovering truth."—ADRIANA TRIGIANI, New York Times bestselling author of The Shoemaker's Wife
"This novel is brimming with juicy literary details and fascinating feminist history." —WHITNEY SCHARER, author of The Age of Light
2020 marks the 125th anniversary of the New York Public Library. Since its founding, the library has been a vital part of the intellectual and cultural fabric of American life. This literary mecca is one of the city's most well-known landmarks— including its two iconic lion statues Patience and Fortitude who stand guard outside—so it is with little surprise that historical novelist, national bestseller, and library darling Fiona Davis has chosen to set her upcoming novel THE LIONS OF FIFTH AVENUE (Dutton; August 4, 2020; hardcover), within its walls.
In THE LIONS OF FIFTH AVENUE, Davis weaves an intricate and thrilling story of female empowerment, intrigue, family, and sacrifice set against the backdrop of the legendary institution as a series of book thefts connect two strong-willed women living eighty years apart.
The novel alternates between the perspectives of Laura Lyons, wife of the library's superintendent in 1913, and Sadie Donovan, a curator at the New York Public Library in 1993. The women are connected by the library, but also by blood. Laura was Sadie's estranged grandmother and a famous essayist. Sadie struggles with the legacy of her grandmother, whom she knows very little about, as her own mother seldom spoke of her. But when rare manuscripts, notes, and books for the exhibit Sadie has been curating go missing from the library's famous Berg Collection, unwelcome truths about her family heritage are uncovered—truths that shed new light on the biggest tragedy in the library's history.
Davis became interested in setting a novel at the New York Public Library after learning of the existence of a seven-room apartment nested deep inside the building, where the superintendent lived with his family for thirty years. Through her fictional character Laura, Davis illuminates the struggle for women who aspired to be more than society wanted for them. Unhappy with life as a homemaker, Laura jumps at the chance to attend Columbia Journalism School, where her world is cracked wide open. Through her journey, Davis offers a glimpse into bohemian New York City at that time and introduces readers to the trailblazing women who fought for women's rights, including birth control and suffrage, and who lived freely and independently in an age when that was not accepted.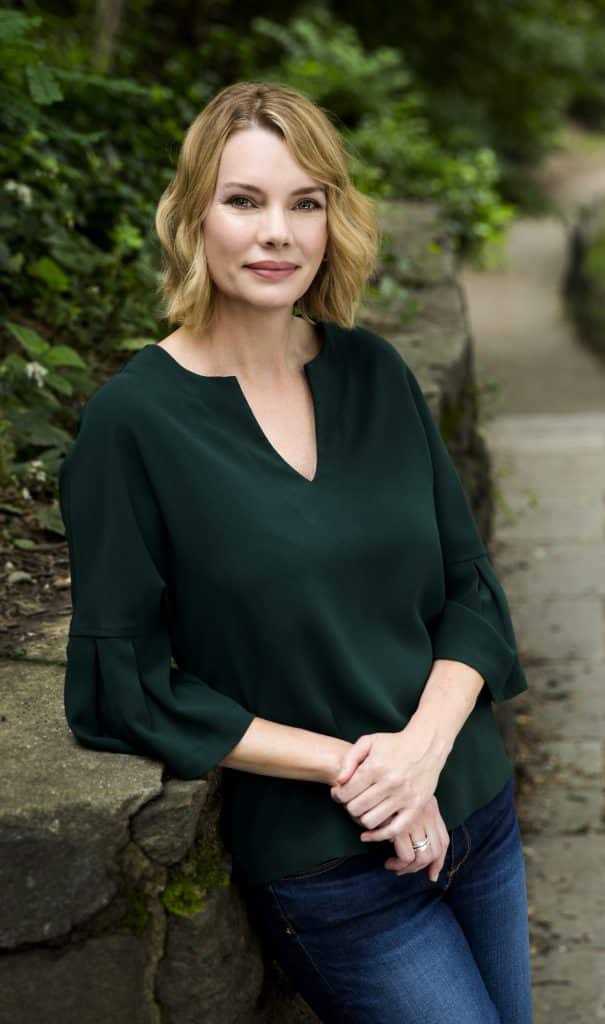 There is perhaps no historical novelist better suited to reimagine a piece of the library's history and pay homage to its legacy through a female lens than Fiona Davis.
About the Author Fiona Davis is the nationally bestselling author of historical novels set in iconic New York City buildings, including The Chelsea Girls and The Address. She began her career in New York City as an actress, working on Broadway, off-Broadway, and in regional theater. After getting a master's degree at Columbia Journalism School, she fell in love with writing, leapfrogging from editor to freelance journalist before finally settling down to write fiction. Her books have been translated into over a dozen languages and she's based in New York City.
Have you read this novel? Want to get your book feature? Contact me! Also, don't forget to check out my feature on Feedspot's Top 100 YA Book Blogs!
I also loved having Fiona Davis on my Book Hour talk show on YouTube! WATCH the episode below!