My hair is naturally super straight. I've never needed to use a flatiron because of how straight it is. But that also means I have struggled to find a curling iron that will actually curl my hair. Every time I invest money into one, I try it on my hair and it refuses to hold the curl. On top of that, my hair is really thick. That means by the time I'm done curling one layer of hair, the bottom has already gone straight.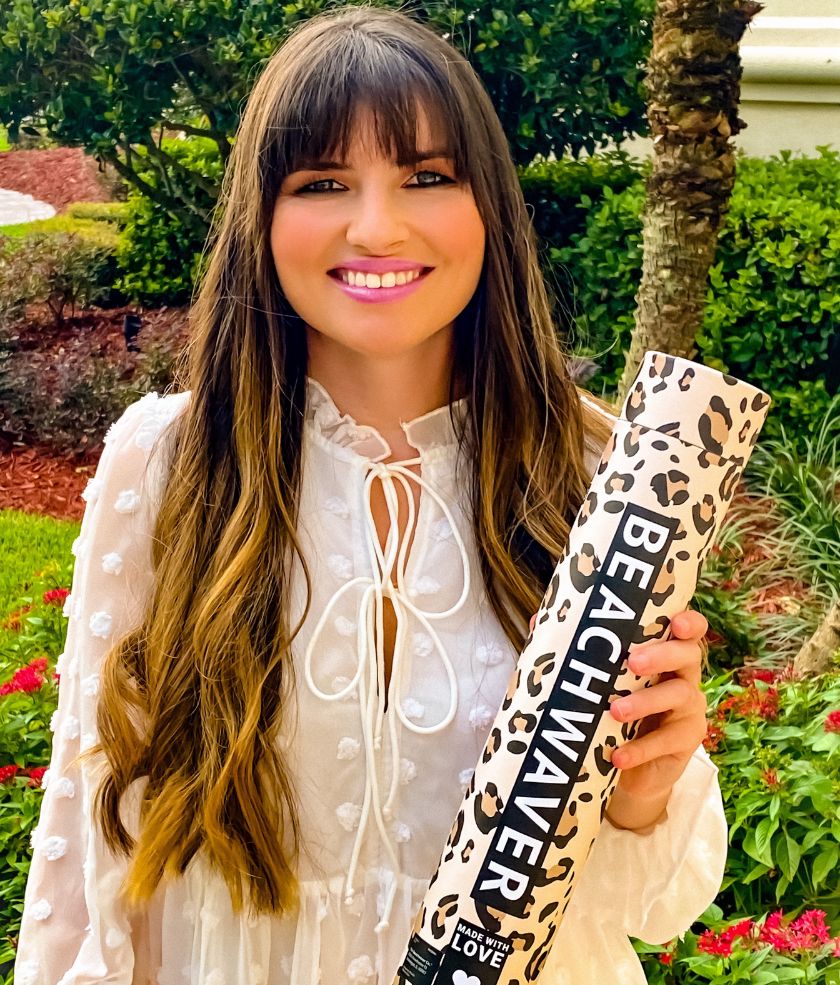 I first saw Beachwaver products while shopping at Ulta. There was an entire display and other shoppers were buying them. I was curious about the "automatic" rotating of the barrel. The box diagram showed all I had to do was clamp the bottom of my hair, click the rotating button, hold, and release. Then, ta-da I'd have curly hair.
It seemed too good to be true.
But I took the chance and got one. I will fully disclose I was super nervous to try this product. I was terrified my hair would get caught in the barrel and my hair would burn. I've seen the YouTube horror videos of people getting their hair burned in curling irons. Granted, they weren't using a Beachwaver, but still I was nervous. So, I didn't try Beachwaver right away. Then curiosity got the best of me.
I kept the heat at 350 degrees, and it heated up really fast. I followed the instructions: clamped my hair, pressed the arrow, let it automatically roll up my hair, and released. To my surprise, it was so easy to use the Beachwaver! My hair didn't burn and it didn't get caught in the barrel. It smoothly rolled my hair in the barrel, and when I released it, I had a perfect ringlet curl. It not only curled my hair super-fast the curls stayed!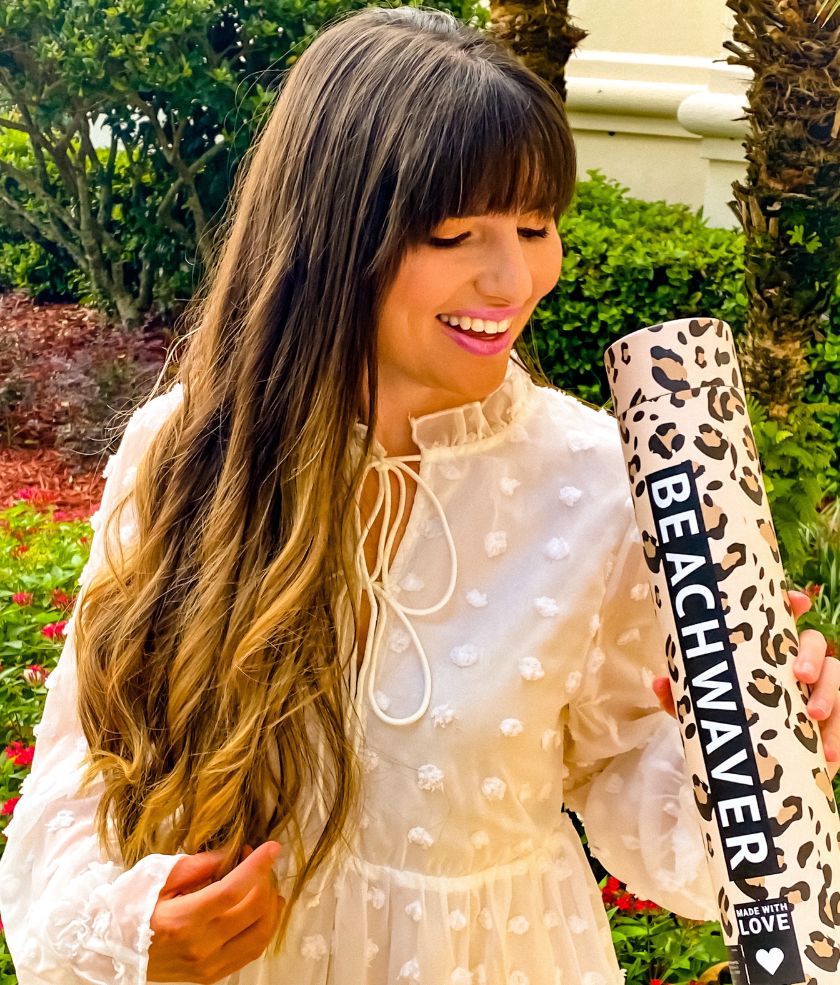 I applied to become an affiliate because I really enjoyed the product. Sharing the products, I love with you all is what I really love to do. Once I got accepted into the program, I had the option to apply to receive the Beachwaver 1.25 Catwalk. I was beyond excited! I LOVE the catwalk print.
When it arrived, I opened it and used it immediately. The Beachwaver 1.25 Catwalk barrel is the perfect size for my long hair. The size is just right to give me that ringlet curls while keeping my hair set with beachy curls.
The rotating wand allows you to curl front or back depending on which side you're curling. And, like I said earlier, it also curls your hair in half the time as a regular curling iron. I have no idea how, but what I love is every time I take a section of hair and clamp it into the curling iron, I'm confident it will curl.
Not one piece of my hair falls out of the curl, which is another plus. I went out to dinner and my hair stayed,which never happens!
The Beachwaver 1.25 Catwalk is also easy to pack. When I'm traveling and need to pack light, the Beachwaver fits into my bag, no problem.
Living at the beach, I can't deny I love beachy, wavy hair. I was never able to achieve that look before using a Beachwaver. I'm so excited to have found this product. I will definitely be shopping for more Beachwavers because of all the different prints they offer!
Did you enjoy by The Beachwaver Co. Catwalk Review?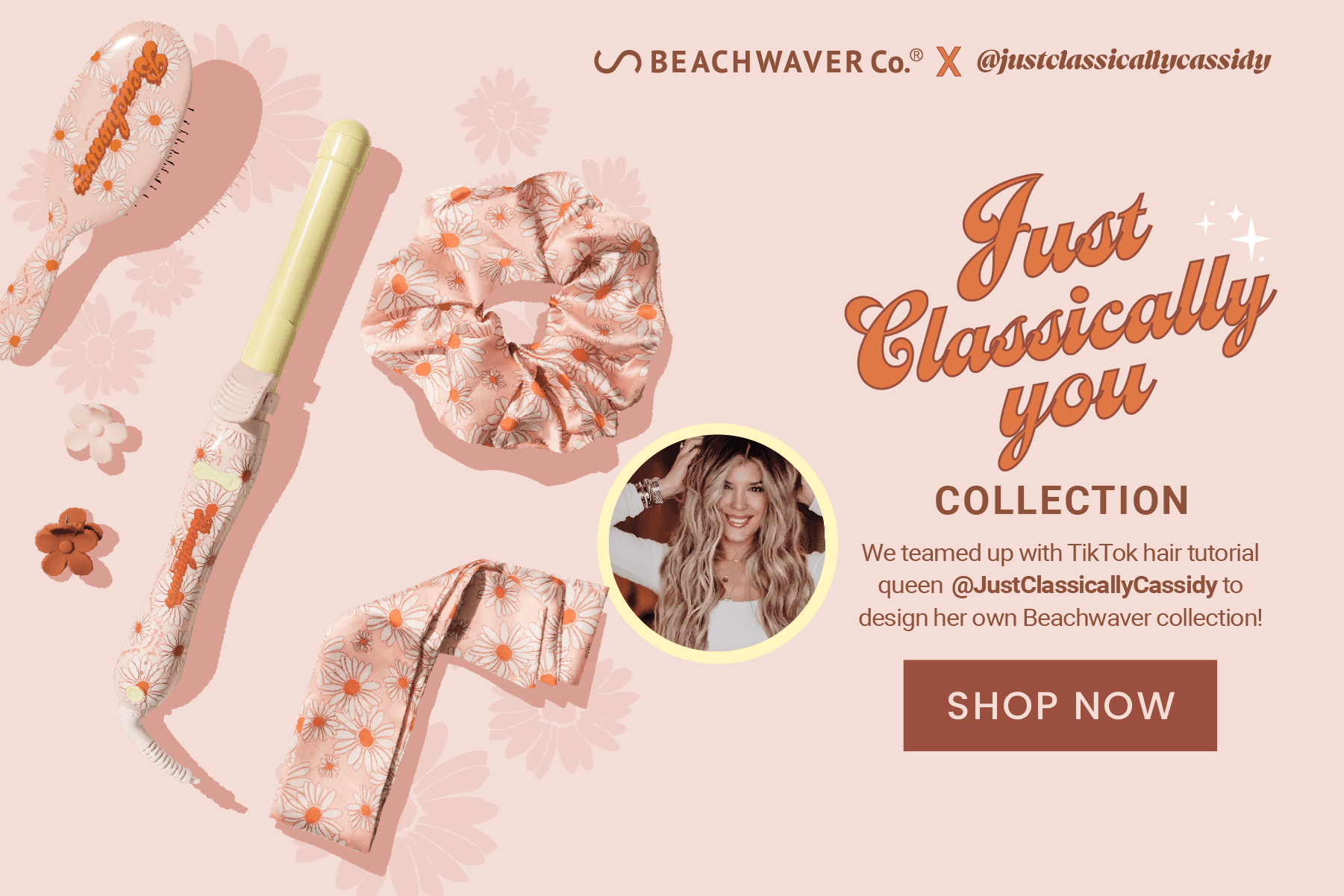 Drop a comment below if you've tried curling your hair with a Beachwaver!