This post may contain affiliate links, which means I may receive a small commission, at no cost to you, if you make a purchase through a link!
So it's springtime and that means it's time to pull out all your favorite springtime outfits to rock! I just got this new solid white high/low from Original Piece Boutique. It was the last one and I couldn't refuse getting it especially when I saw it was my size!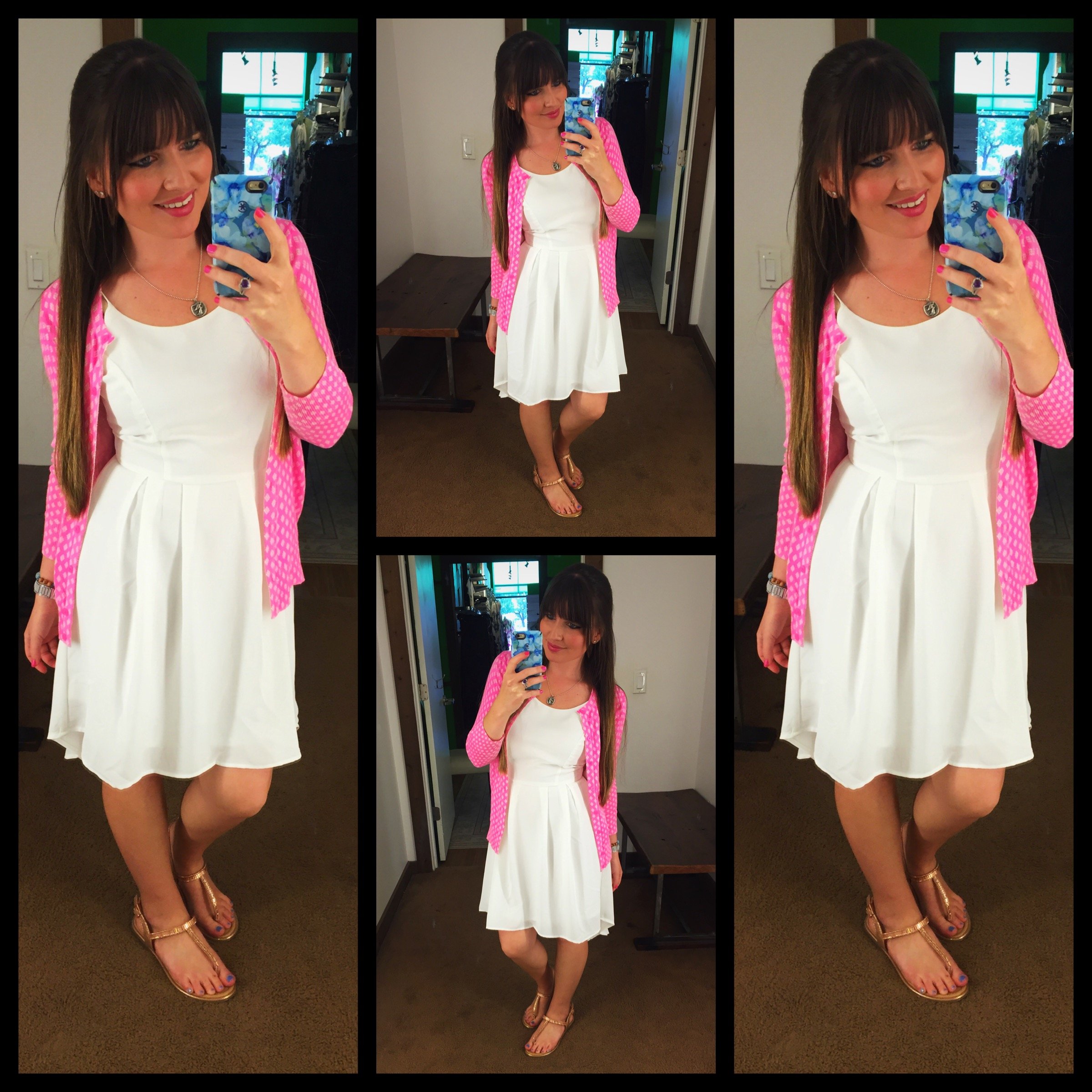 It turned out to be a little chilly out the day I decided to wear it so I decided to add a bright color with this hot pink cardigan from Target! It went perfect with my dress, since my dress wasn't pattern and was a neutral color!
I paired it with my favorite sandals I got from from DSW by Aldo and my instant outfit was ready! I have to say this look is a new spring favorite!
Comment below your thoughts on my new Outfit of the Day!