This post may contain affiliate links, which means I may receive a small commission, at no cost to you, if you make a purchase through a link!
So I couldn't help but go into the Lilly section at Dillards… after all they are having their end of season sale so how can a girl refuse to at least TRY one of their amazing dresses on?!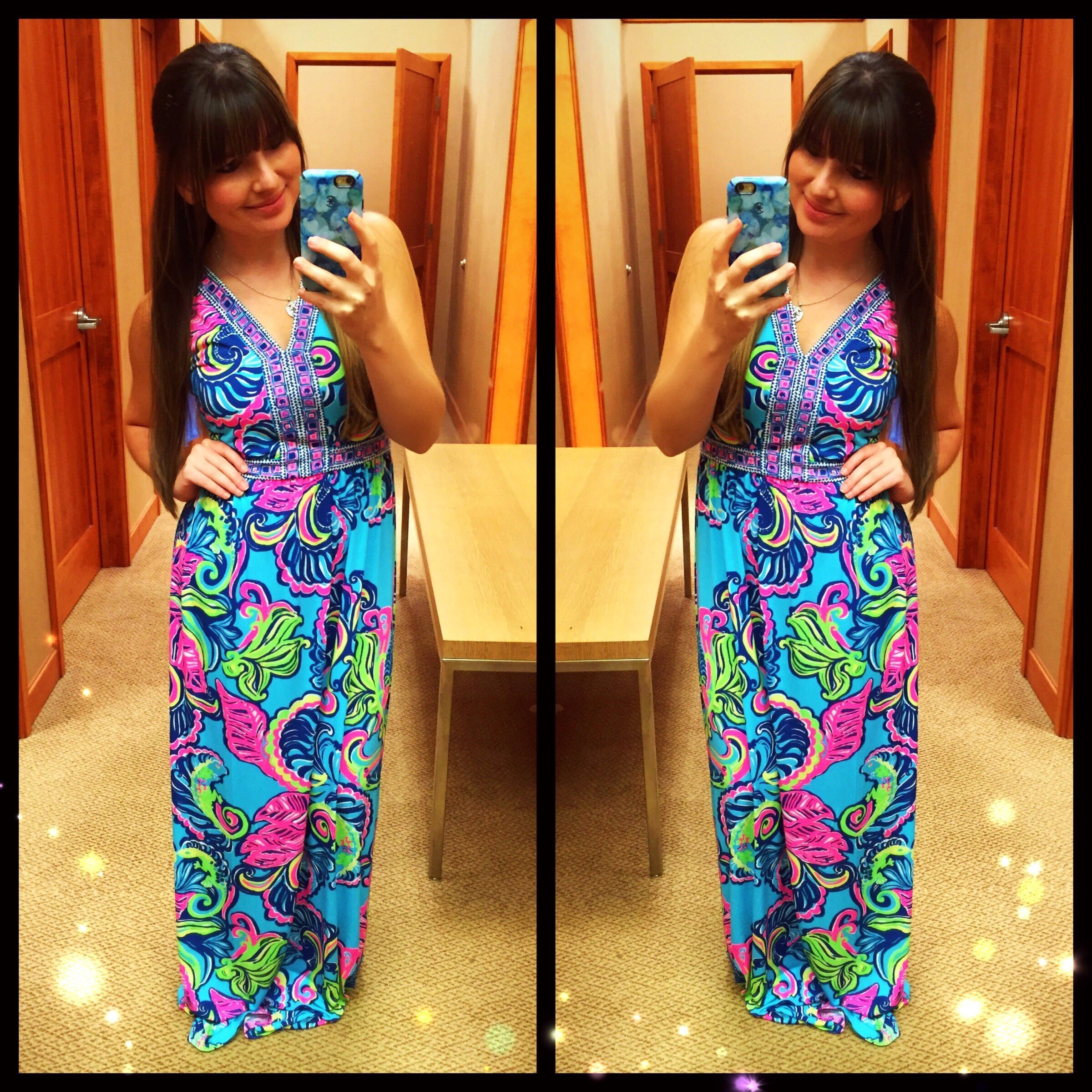 I definitely couldn't! And I know it's hard to believe but I have yet to add a Lilly Pulitzer dress to my collection! I've been searching for the perfect one to get! I couldn't help but try this amazing maxi dress on! The colors are perfect and scream LILLY if there ever was a Lilly dress with their name on it… I think it was this one!
I had my eye on another one, but of course the size I needed was gone! Luckily this maxi fit me perfectly!
So YOU DECIDE!!! I need some Dress HELP! Should I GET THIS LILLY PULITZER MAXI?!?!