This post may contain affiliate links, which means I may receive a small commission, at no cost to you, if you make a purchase through a link!
So I finally got to go to my first pumpkin patch this year! There were so many pumpkins to chose from and it was the perfect fall scenery! I loved it!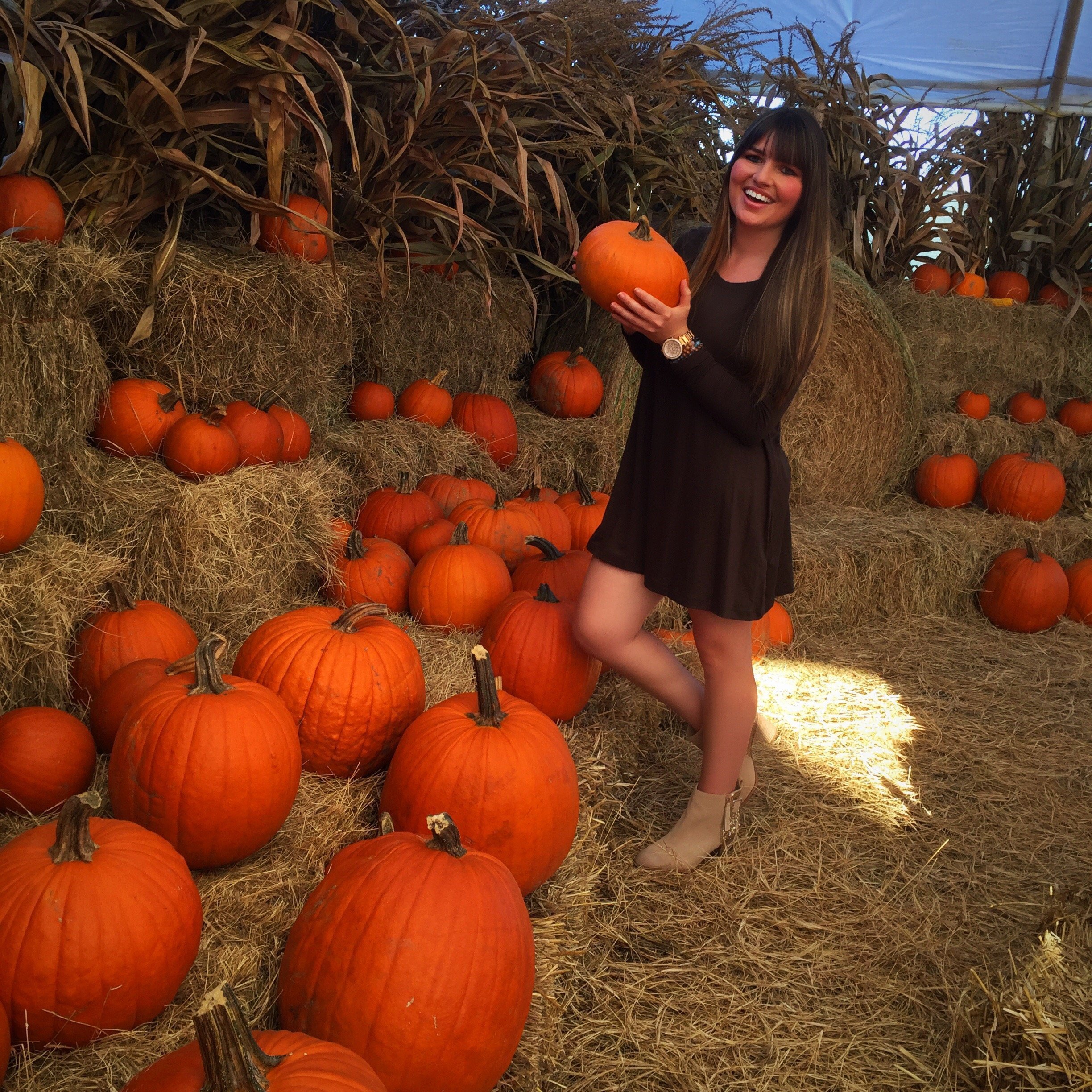 I wore my new piko dress in hunter green (which I had to have) with my new booties from Dillards (they glittered so of course I NEEDED THEM)! I got so many compliments on my outfit today that it's definitely my favorite for fall! What do you guys think?
The weather was perfect today it had the fall breeze and it was sunny, what better way to spend a Saturday?!
I have to say that I can't wait to carve my pumpkin I picked out today!
Have you been to a pumpkin patch yet?!
Isn't it the perfect way to spend a Saturday!