This post may contain affiliate links, which means I may receive a small commission, at no cost to you, if you make a purchase through a link!
Sabreen Islam Interview Author of Spring Clean joins me for an interview today and I'm so excited! I don't want to get ahead of myself so let's get started and welcome Sabreen!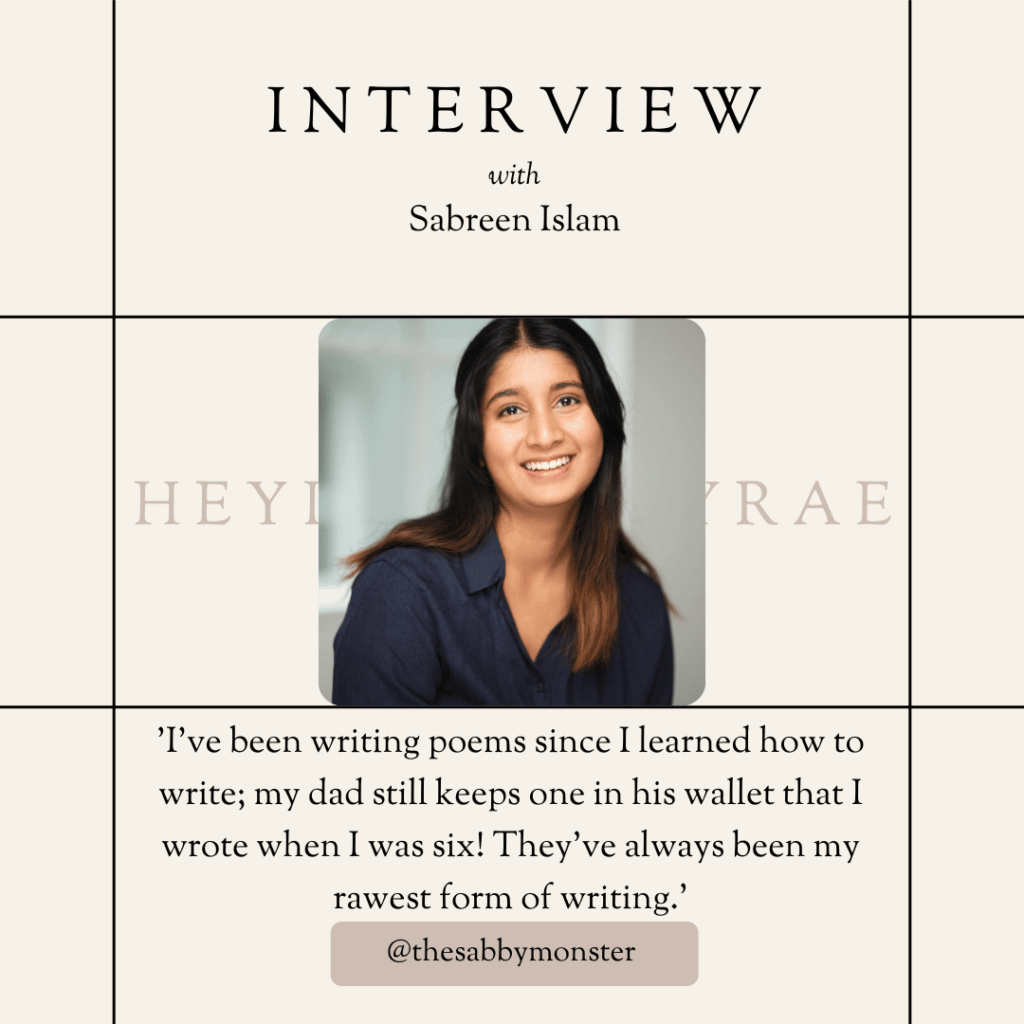 Welcome to Chit Chat, Sabreen! Tell us more about Spring Clean.
Sure! Spring Clean is a poetry collection I wrote when I was fifteen and going through a lot. It tells a story of healing from toxic relationships and using the metaphor of a 'spring clean' to clear out the clutter that's left in your mental space after going through a rough time.
Do you have a favorite poem in Spring Clean?
That's like picking a favorite child! I am genuinely proud of them all, but if I had to choose, I really love 'to those months of despair,' 'the dark is innocent' and 'Guy Fawkes' Day'.
What inspired you to write this collection of poems?
When I was in high school, I went through some pretty severe bullying and experiences of abuse. While it was happening, I didn't write about it at all because I didn't want to remember it – which was a big change since I generally write about everything I go through. It was only afterward when I decided to go back and write about it. I don't think I intended to create a collection. I just couldn't stop writing. This was my way of processing what I went through that no one else really knew about.
Did you always want to write poetry?
I think so. I've been writing poems since I learned how to write; my dad still keeps one in his wallet that I wrote when I was six! They've always been my rawest form of writing. My songwriting and storywriting all stem from poetry, so I guess I have always wanted to write it in a way. But writing a collection wasn't really something I ever planned to do until I did it.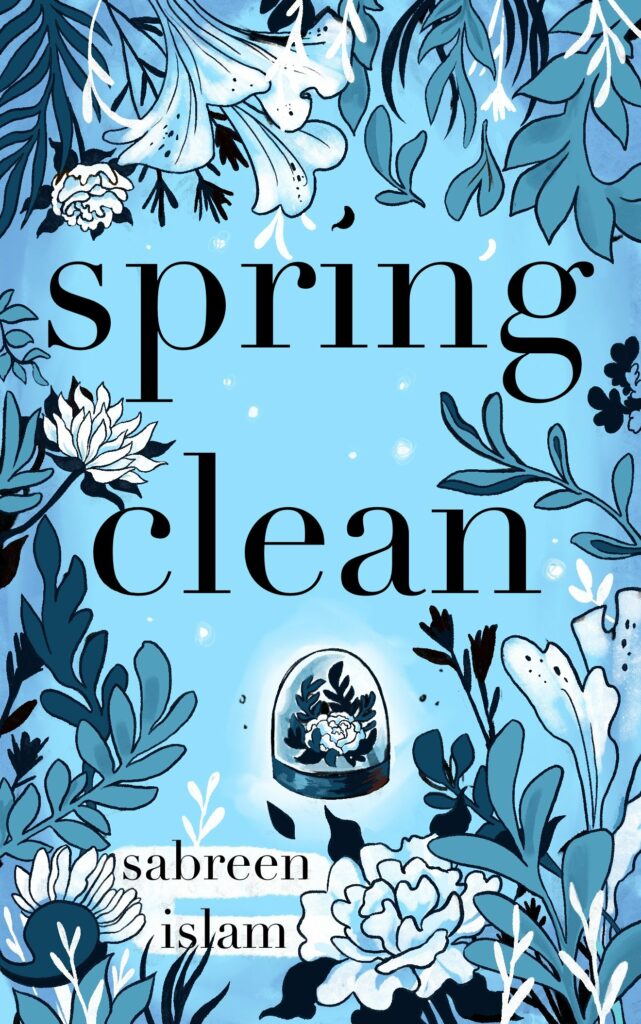 The cover is simple and really matches the messages of Spring Clean. Were you involved in the design process?
Thank you! The cover and all the beautiful illustrations in Spring Clean were done by my best friend, Alice Waldow. We designed the cover and the illustrations while she was studying in California and I was here in New Zealand. She's such an incredible artist, and it was a really collaborative process – I would send her cover ideas and examples, and she would send me sketches until we arrived at a finished product. I'm really lucky to have her. There's no one else I'd have rather done this with.
What has been your favorite part of your writing journey?
I love the writing itself. The publishing, marketing, and so forth can be challenging and frustrating, but just sitting alone with my laptop or journal and writing is my favorite part. I love it when I'm feeling really intense emotions, and I manage to untangle all of them through writing. That's the best part of being a writer.
Now, let's talk about your publishing journey. How has that been?
Honestly, it's been good! Poetry is a pretty niche, so I decided to go the self-publishing route since there isn't much of a market for poetry in traditional publishing. It allows me to have complete creative control and to decide who I work with, as well as taking significantly less time. It makes me feel like a real business woman! There are so many avenues for self-published books to get the same amount of exposure and channels as traditionally published ones which is really exciting for smaller authors like me, writing in genres like poetry.
What is it you hope readers take away from Spring Clean?
I hope readers take away a sense of kindness for themselves in hard situations. For me, sometimes I tend to be my own worst enemy in hard times, making things a lot worse by berating myself for reacting wrong, feeling wrong, or doing something wrong. I'm still learning, but through Spring Clean I really tried to be kind to myself and handle my trauma gently. We're all just trying to get through and shouldn't judge ourselves in our worst moments. We all have them. I hope readers can feel that compassion while reading and hopefully take it away with them for their own struggles.

Before I let you go, where can readers find you on social media?
You can find me on Instagram and Twitter @thesabbymonster (I mainly use Instagram because Twitter can be scary hahah), and on YouTube @sabreenie. My music is also available on Spotify, Apple Music, and all other streaming platforms. spring clean is available from all major online book retailers 🙂
Thank you so much for joining us, Sabreen! Definitely don't miss your chance to get your copy of Spring Clean! Stay tuned for more author interviews! Comment below any questions you have for Sabreen!
You can follow me on Instagram, Twitter, Facebook, and Pinterest. Don't forget to check out my feature on Feedspot's Top 100 YA Book Blogs! You can also contact me about new reads today!