This post may contain affiliate links, which means I may receive a small commission, at no cost to you, if you make a purchase through a link!
Lost by James Patterson Review is here. According to J.R.R. Tolkien, 'not all who wander are lost.' Is that always true? Well, Lost by James Patterson and James O. Born makes the reader ask themselves that throughout this riveting new series!
Detective Tom Moon is with the Miami PD working on a new FBI special task force known as Operation Guardian. It focuses on international crime. When a tip is received that a human trafficking suspect with ties to the infamous Rostoff brothers' crime group is brought to Tom's attention. He jumps into action alongside his team—Stephanie Hall, Lorena Perez, and Anthony Chilleo. Spotting the suspect, Hans Nobler, walking through the Miami International Airport with kids of various ages, Tom and his team save the kids, arresting Hans for his crimes.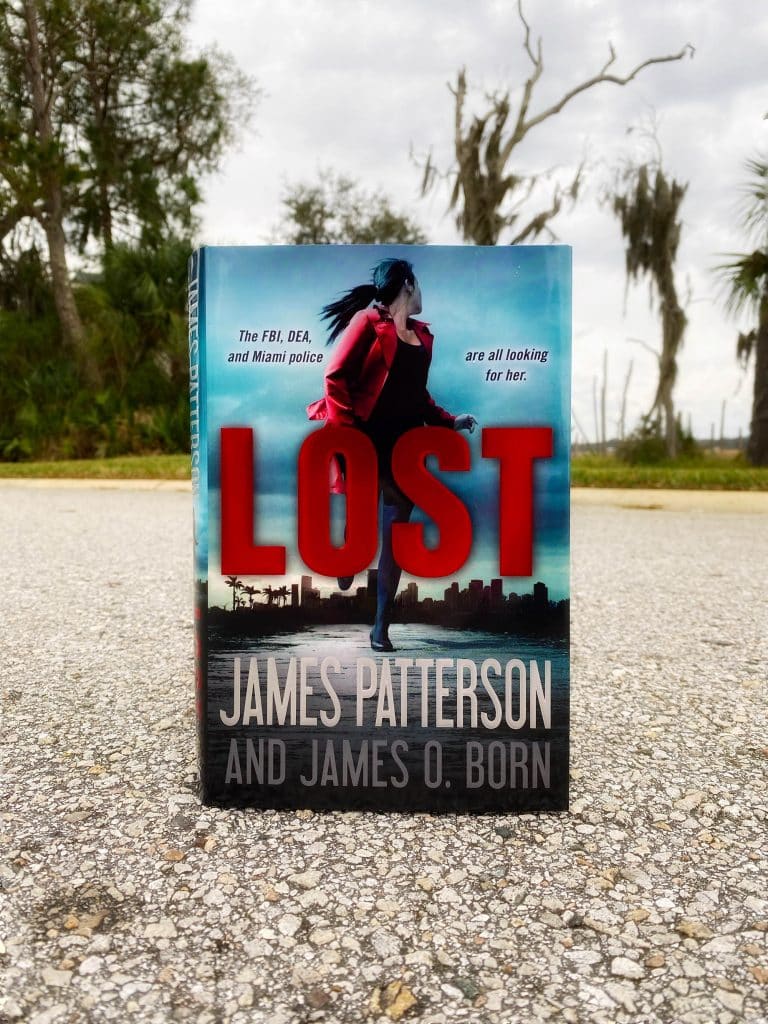 It is then the book shifts to Hanna Greete's perspective. A woman who runs a human trafficking ring in Amsterdam and is due to pay back a debt to Emile Rostoff. However, her plans were derailed when Hans got arrested. Now, she is scrambling to come up with another way with her brother Albert to pay them back. Her best bet is to cash in on another shipment of young girls and guys, while safely transporting diamonds to the US.
Meanwhile, Tom and his team are trying to find out more about the Russian mob and how Roman Rostoff can maintain his humanitarian operations while dealing with human trafficking. While trying to find out more, a body turns up on the beach of a young girl Tom knows was involved in his trafficking operation.
Tom is stonewalled when he pays a visit to Roman, who is guarded by Billy the Blade and Tibor. Still, Tom instincts tell him they were involved with the death of the young girl. He decides to have his team watch them. But what Tom doesn't realize is they are watching him and his family, especially his younger sister Lila. That fact alone makes Tom question whether he should escort the kids safely back to Amsterdam. But Chilleo vows he'll watch over her, assuring Tom she'll be safe until he gets back.
When Tom lands in Amsterdam with the kids, he is greeted by Marie Meijer. A liaison with the Dutch national police and the one responsible for relaying the tip about Hans Nobler. With the kids settled in the housing, Marie takes Tom on a sightseeing trip around Amsterdam. Little do they realize, Hanna and Albert are watching them. The siblings want to take out Marie for ruining their operation. Will they be able too?
The stakes turn dangerous, especially when Tom arrives back in Miami. Saving those kids was just the tip of the iceberg in the dangerous Rostoff trafficking ring. Is the Russian brother's untouchable? Will Tom and his team be able to save the next group of kids Hanna has organized to come to the US? Only time will tell in this heart-pounding novel. But between murder, kidnapping, and trafficking, it all comes down to who will find the 'lost' piece of the complicated puzzle. Will it be Tom and his team or Billy the Blade with his blue goatee willing to kill anyone for the prize?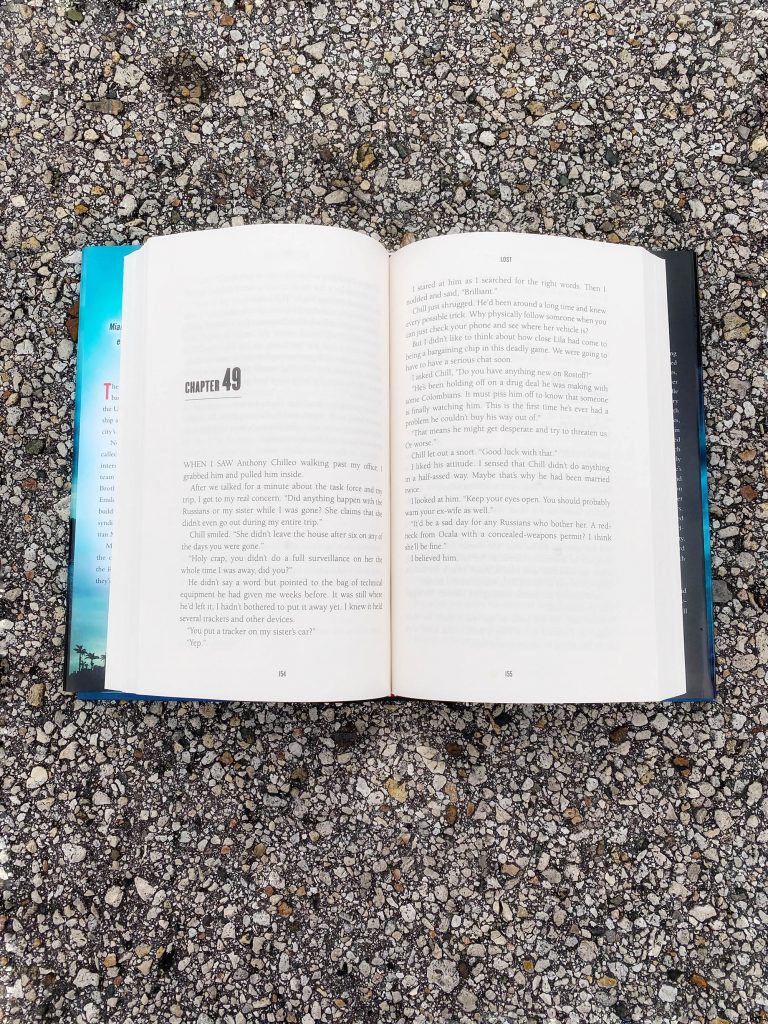 I have to say this is another excellent novel by James Patterson. I thought it was fresh and brilliant! As a resident of Florida, I thought the descriptions and comments about Florida were spot on. Its authenticity made it even better. The little details, the quotes Tom uses, the information about Alzheimer's disease with his mother—only someone who experienced all this firsthand could write this well. It's unusual to have an author know so much about the details. But of course, if there was an author that could do it, it would be James Patterson.
I can't wait to read more about Tom Moon and his team, especially Marie. I thought the intertwining of stories, love, and loss was great in this book. What I really loved about it was how different it was from his other novels. It's easy for authors to create the same character. But Tom Moon is nothing like Alex Cross. We get two different Detective in the series, and not once did James Patterson try to make one like the other. Overall, I say check out this book. You won't be disappointed in this fresh storyline and fantastic new characters!
Title: Lost
Author: James Patterson and James O. Born
Pages: 328
Where to Purchase: Amazon, Barnes and Noble, Target, Books A Million
I rate it: 5/5